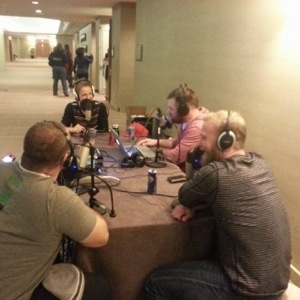 I just finished filming a podcast with Barbell Shrugged. Every time that I am around those guys, I feel like my brain gets bigger. Those guys are such a diverse group that knowledge is being dropped from several angles. Once again we talked about my philosophy on the Barbell teaching life. I think that we dug a little deeper this time, and I was able to think a little more about the lessons that I have learned from the Barbell.
The Barbell has taught me about the good and bad that I posses as a human. The Barbell first showed me that I am resilient. When I was starting out, I knew right away that I wanted to be at the top of the food chain. I would seek people out to train with that were a great deal stronger than me. Some were not so nice, but I wouldn't let them sway me from the path. I would simply knock them off the pedestal one at a time. One of the first people that I trained with in powerlifting was the legendary Grant Pitts. When I first started with him, he was squatting 900+, Benching 600+, Deadlifting 700+, and had totaled 2300 as a 380lb Heavy Weight. At the time, it seemed a long road to beat, but in 2004 I hit my first 2300 total weighing 220lbs. A year later, I totaled 2410lbs at 220. This was about five years from the time that I first trained with Grant. I was patient! I waited for my time! I worked hard, and the Barbell showed me the way!
The Barbell also taught me that I am a risk taker. When the Barbell is loaded to an amount that could possibly kill me, then I come alive. My heart begins to beat faster. My senses are all stimulated to a heightened level. The world appears to slow down, and all at once everything makes sense to me. All my concerns are pushed aside. My confidence is raised to a level that is unexplainable by the English language. A feeling of invincibility comes over me, and for that moment in time there is nothing on earth that can, could, or ever will stop me. Now let's be clear that the feeling is just a "feeling". I've clearly missed lifts, but this "feeling" is the same in all parts of my life. I told a story today on the show about driving to Colorado with $200 and a hope that Wes Barnett might coach me in the sport of Olympic weightlifting. It's all the same! Risk excites me! In the case of Colorado, it paid off because a year and a half later, I was training at the Olympic Training Center with the best Weightlifters in the world. Whether it's a Barbell potentially breaking my spine or a chance of poverty and freezing in Colorado Springs, I am the most alive during the scariest moments.
The Barbell also taught me about the darker side that lies now dormant inside. I have a side of me that could be labeled narcissist. When I was winning world championships and breaking world records, I was consumed with myself. All I cared about was what people thought about me. I had such a chance to affect others in a good way, but instead, I focused on my image. I wanted everyone to believe that I was the best in the world, and that I was Powerlifting. I would receive hundreds of emails per day. I could have reached out to all of those people, but I didn't. Now my life is spent helping and teaching others. The biggest reason for the change in me is Christ. There is no way on earth that I could have started loving others the way I do without the work of Christ in my life, but the Barbell has shown me the contrast from then until now. Now I can share with others that you don't have to be a self-centered jerk to be a champion. A champion can use that platform to make the world a better place. Mike Bledsoe of Barbell Shrugged (www.BarbellShrugged.com) is constantly talking about and planning ways to make the world a better place. Look at my man Jon North (www.TheAttitudeNation.com), he has taken the sport of Weightlifting, and he is sharing it with the world. He is sharing his story about how the Barbell literally saved his life from a world of drugs and excess.
The Barbell is now how I make my living. I teach all of my athletes about snatch, clean & jerk, squat, bench, and deadlift, but I teach them way more. I teach them about "Barbell Life"! I teach them to use their talents to make the world a better place, and for my Christian athletes, I teach them to glorify God with their talents. On the weekends, I travel the United States teaching people the Barbell Movements. I teach them how my life has forever been altered by the Barbell, and then I introduce them to the cold steel. I teach them the many Barbell Dances that I have learned though out my life. I try to prevent them from making the same mistakes in life and lifting that I have made. My Dance with the Barbell will end at death, and I thank God for giving me the ability to make a living teaching others about the movements that I have spent my life loving.
Barbell Life will teach you:
· Who you are! Risk taker, conservative, resilient, persistent, patient, impatient, etc.
· What needs to change! Arrogance, self-centeredness, anxiety, lack of empathy, lack of love, etc!
· What you will have to do to be successful! Train more, train less, rest more, rest less, work harder, work smarter, study more, study less, more excitement, more calm, and the list goes on.
. What you will need to do to affect more people! Talk more, talk less, listen more, listen less, love more, love the most, travel more, or stay at home to love your wife. If you are a Christian, live it as much or more as you say it.
The Barbell continues to teach me. I continue to meet new people that I call family. I pray that in 2015 you all will experience Barbell Life like only you can. Everyone's walk with the Barbell is different. The one constant is that if you let it, the barbell will grow your family on earth more than blood ever will!
We are hosting a Holiday Meet December 20th at the Mash Mafia Compound. Come hangout with the Mash Mafia Crew, some MDUSA Stars, Coach Mash, slam some bars, and of course KILL Some PRs! Click on the link to find out more:
December 20th Meet at the Mash Mafia Compound
We are hosting a New Year Learn 2 Lift Seminar at the Compound as well! January 10th and 11th come out and hang with Coach Mash and the Mash Mafia. Weightlifting Day 1 and Powerlifting Day 2. Come to one or both days just click on the link to find out more:
New Year Learn 2 Lift at the Mash Mafia Compound
To check out one of the Online Teams, click on one of the following on links:
Eat What You Want! Lift What You Want!
Online Coaching and Mentoring with Coach Mash
Mash Mafia Online Team
To give back, here are a few specials that we are running until the end of Monday December 1st:
Online Coaching by Coach Mash $75 off use Promo Code: MASHCOACHING
All Apparel is 20% off use Promo Code: MASHELITE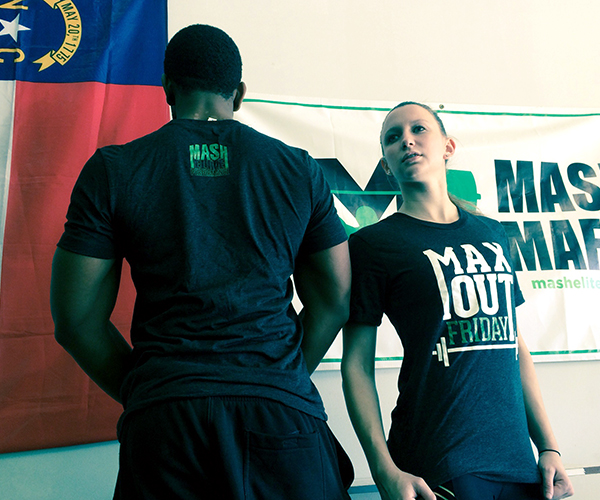 Learn 2 Lift Seminar at the Mash Compound $50 off code: MASHSEMINAR
Consultation with Coach Mash $15 off use code: MASHCONSULT