Our bodies are amazing.
The more we progress in terms of science, the more we realize the complex connections between neurology, muscles, and performance.
And our podcast guest today, Evan Lewis, is on the cutting edge of these developments – using his knowledge to help rehabilitate athletes in pain and to help athletes perform at their peak.
There are also some great nuggets of wisdom for coaches in this one. I was blown away by Evan!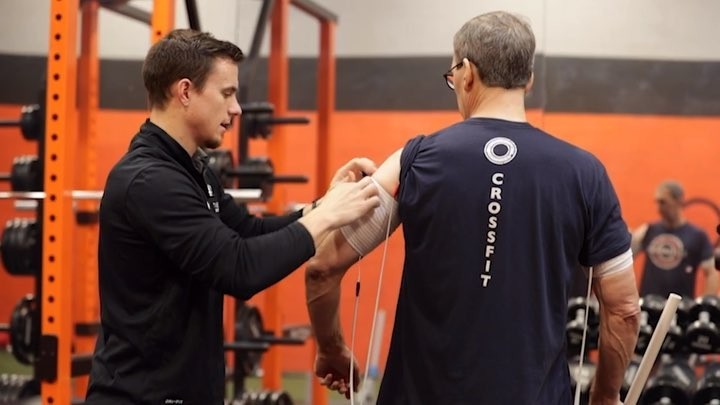 STRENGTH UNIVERSITY VIDEO CURRICULUM
THE PERFECT WAY TO GROW IN KNOWLEDGE DURING THIS TIME OF SOCIAL DISTANCING
It's finally here... Learn about technique, programming, assessment, and coaching from a master. For strength coaches and for athletes, these 53 videos (7 hours and 56 minutes of footage) will prepare you to understand the main lifts for maximum performance and safety. Get ready to learn...
LISTEN IN TO TODAY'S PODCAST AS WE TALK ABOUT:
Why young coaches get fired up… and then do the WRONG thing for their athletes
Amazing ways of finding out what areas are not neurologically firing
How CrossFit has contributed to the problem
Getting rid of the "threat response" from the nervous system
Did Michael Jordan debunk the Functional Movement Screen?
and more…