1. Check out one of our five E-Books:
• "Squat Every Day"
• "Squat Every Day 2"
• "No Weaknesses"
• "Mash Program Sampler"
• "The Mash Blueprint for Program Design"
Check them out here: ⇒ Mash Elite E-Books
2. Check out one of the Online Teams:
• Mash Mafia Bronze
• Mash Mafia Silver
• Mash Mafia Gold
• Eat What You Want
• Eat and Lift What You Want
Check them out here: ⇒ Mash Mafia Online Teams
Thoughts so far on the American Open 2016
Well Saturday is in the books for Team Mash Mafia, and I have never been more proud of my team. I am watching this one like most of you via Live Stream. I stayed at home this time to welcome into the world my newborn son, Behr Bradley Mash (9lb 2oz and 21" long). I miss my team, but family comes first. Actually I want my team to see that, so that someday hopefully they will make the same choices with their family.
Our team has put up the following so far:
• 8 Gold Medals
• 2 Silver Medals
• 2 Bronze Medals
• 8 American Records
• 3 unofficial Junior Records. (Mattie crushed the American Records, but she has to sit out a year before she is officially lifting for USA)
I would say that's pretty amazing. Here are a few highlights on the individuals:
• Morgan McCullough killed it on Thursday in the Youth Division. He destroyed all the American Records in the 13-year-old division with a 92k Snatch, and a 118k Clean & Jerk going 6 for 6. This kid is going to be phenomenal.
• Nadeen Pierre- took all the Golds in the 69k Youth Division. I look for this girl to make some International Teams in the next year.
• Brian Reisenauer- This young man took Gold in the Snatch and overall. He also took Silver in the Clean & Jerk. He could've hit a Gold in the Clean & Jerk, but he went for a personal record instead. This young man is also going to spend some time on an International Team really soon.
• Mattie Sasser took all the Golds in the women's 58k class, which I expected. I figured on a much higher total, but the coaches were conservative to ensure Gold. She still hit a Competition PR of 201k. She's capable of so much more.
• Mason Groehler hit a massive PR total of 303k in the 77k Division. That should be more than enough to earn a spot on next year's Junior World Team. He is still capable of way more, so stay tuned.
• Collin Worm was clutch with a 175k Clean & Jerk in the 85k Class to earn Bronze in the lift and 4th overall. This was a competition PR as was the total.
• Adrianne Acosta is the Team MVP if you ask me. I knew that she was good enough for a top 10 finish, but dang she killed it. She took Silver in the Clean & Jerk and Bronze overall. She's new to the sport, so I think that she will be wearing the red, white, and blue for Team USA very soon.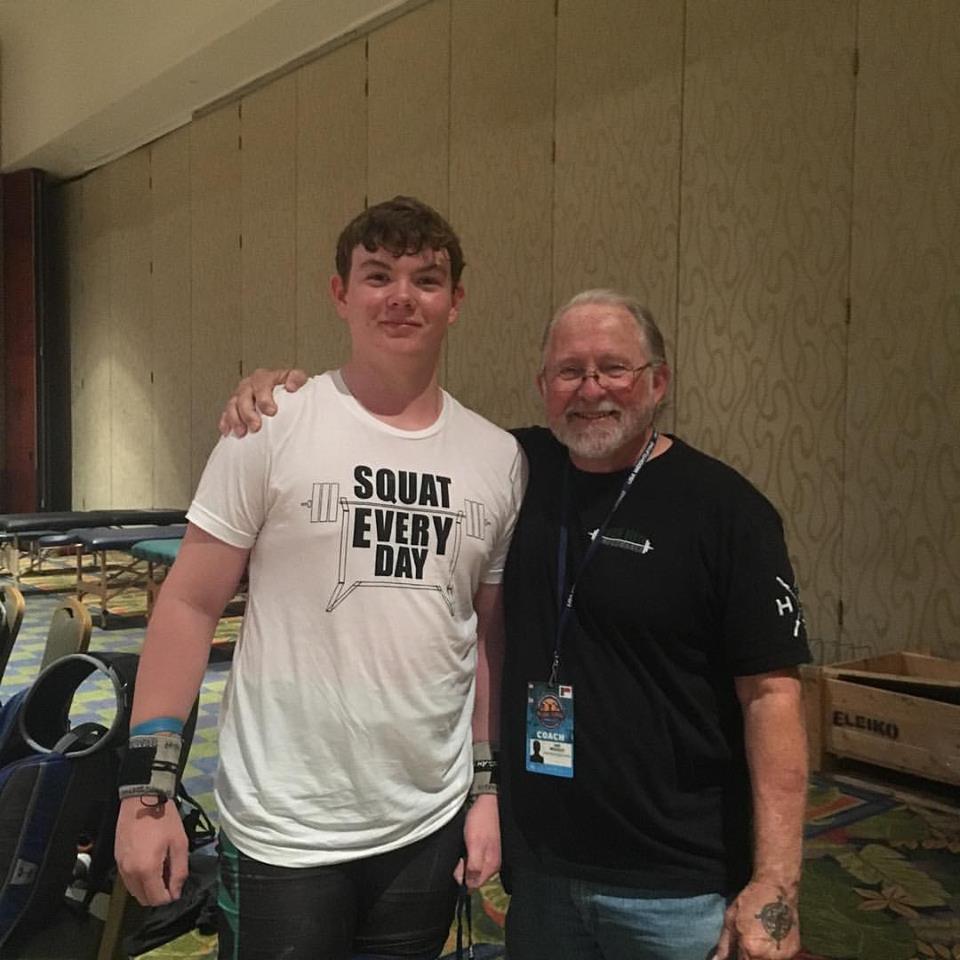 These are just the highlights. The entire team has crushed their goals. I don't know what's going to happen tomorrow, but no matter what I am proud of this team and the amazing coaches Vinh Huynh and Don McCauley. They have made all the right calls, and I am honored to work with these men.
It's amazing to watch a team grow like this. We rented a sweet house for the entire team. If you run a team, this is a great idea. The bonding that goes on is like nothing else. This team has become a family.
When we compete Nationally, we bring two teams together Mash Mafia MN (Undisputed Strength and Conditioning) and the Mash Mafia Team in NC. It feels like that we are one team in one state. We are one team with one mission, and that's to be the best. Undisputed Strength and Conditioning, home of Team Mash Mafia MN, was the first Mash Mafia affiliate. They are out of Eagan, MN. Is this a plug? Absolutely.
They opened and became my first affiliate in 2014. Now they host and coach some of the best weightlifters in the country. That's how fast that this can happen if you work at your craft, align with the right people, and love your athletes. Vinh is one of the best coaches that I know. I would let him coach any of my own children. If you are in MN, you need to be training with Mash Mafia MN. If you are a new coach, you can become great quickly if you do it right.
Well tomorrow we have some really heavy hitters coming up including:
• Nathan Damron 94k 1pm
• Tom Summa 94k 1pm
• Rebecca Gerdon 75k 11am
• Genie Francisco 75k 11am
• Anthony Sanella 105k 3p
• Tori Brady 90k+ 5:30p
We have several chances at medals and American Records, so order some pizza, get your TVs ready, and enjoy some lifting from USAW Live Stream. I know that I will be watching. No matter what happens, I am proud of this team.
While you are enjoying Team Mash Mafia crush the American Open, check out some of the things that we offer (this is how we support this incredible team):
1. Check out one of our five E-Books:
• "Squat Every Day"
• "Squat Every Day 2"
• "No Weaknesses"
• "Mash Program Sampler"
• "The Mash Blueprint for Program Design"
Check them out here: ⇒ Mash Elite E-Books
2. Check out one of the Online Teams:
• Mash Mafia Bronze
• Mash Mafia Silver
• Mash Mafia Gold
• Eat What You Want
• Eat and Lift What You Want
Check them out here: ⇒ Mash Mafia Online Teams