I've been coaching remote athletes for team Mash Elite for a bit over a year now. I'm not going to lie, I've had some athletes experience awesome results, and some who experience less than awesome results. I wanted to share with you guys some of the traits and habits I've observed from my athletes who experience the most success on the program. If you're already a remote athlete or planning on becoming one in the future, on team Mash or on a different team, the following are some things that will help guarantee your success on the program, whether it be weightlifting, powerlifting, strong man, or even nutrition.
1. They regularly communicate and check-in with me.
My most successful athletes check in on a regular basis on their assigned check-in day. It's so important to check-in regularly to your coach, even if you don't have much at all to say. Your coach needs to know how your training is going, even if it's pretty uneventful and you're just on the daily grind. In order for us to be able to program properly for you, we need to know how you're recovering, if you're able to get in all your prescribed work or not, how your energy levels are, if you're hitting PR's or not, any aches and pains that you may be having, etc. By checking in on your assigned check-in day, it helps you to create the habit of doing so, and you don't forget. It also shows that you respect your coach and their time.
Here's the key to unlocking even more gains in 2019...
Become a member of the Mash Mafia.
* Fully Customized Programming
* Unlimited Technique Analysis
* The Best Coaching in the World
I'm sure many of you have heard of Jordan Cantrell, he's actually a remote athlete of Travis's who, after working with coach Travis for a few training cycles, burst onto the weightlifting scene and quickly became one of the top 85kg lifters in the country. Jordan checks in with coach Travis just about every day. Coach Trav even said, he probably talks to Jordan more than I do some of his on-sight athletes. This allows Trav to adjust Jordan's programming when needed and tailor to his specific weaknesses. Which clearly is working really well.
2. They video and share their lifts with me.
Another thing that my most successful athletes do is post and share their videos with me regularly. If you're a remote athlete, odds are you don't have the luxury of having an in-person coach watch your technique every day. Getting technique feedback via video analysis is the next best thing. Your coach will also be able to see weaknesses or faults in your movement pattern that need to be addressed via video that they may not see or realize just based on your check-in.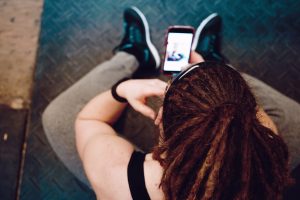 You can't expect to get any better without your coach ever seeing your lifts. 
3. They let me know what's going on outside of training.
One thing that may not seem very important, that goes a long way, is to build a relationship with your coach. Talk about things with our coach that are outside of weightlifting that may affect your training. Tell your coach your good news, vacations that you'll be going on, how your days was or even how work is going. The more your coach gets to know you and knows about you as a person the better they'll be able to program for you. Different personality types respond better to different types of programming. Also, getting to know your coach better helps develop a better, more trusting relationship and frankly it makes check-ins much more fun for the both of you.
4. They ask questions.
Ask questions! Don't be afraid to reach out to your coach with any questions that you have about training or about your programming. Yes, you have an assigned check-in day (at least you do when you're working with team Mash) but you also have unlimited email access to your coach outside of your check-in day. If you're unsure about something on your program, make sure to get clarification. I know that every one of us coaches at Mash do this job because we love it, we love coaching and we love helping people. We're ALWAYS happy to help.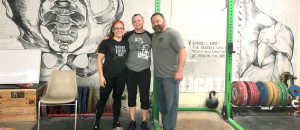 We have five coaches in total that are dedicated to helping you–me, Crystal, Travis, Matt & Paluna.
5. They follow the program!
The last thing I'm going to share with you that my more successful online athletes do is to follow the program and don't quit halfway through! It's hard to pick the most important one, but if I had to choose one, it would be this. If you're unable to follow the program due to time restraints, injury, or etc. Let your coach know and they can make any necessary adjustments for you. I suggest giving it at least 1 to 2 full training cycles before you decide whether or not the program is working for you. If you quit halfway through a program you won't experience the full results.
To sum it all up, communication is key and following the program is so important. Like most things in life, you get out of it what you put in.
Jacky
Here's the key to unlocking even more gains in 2019...
Become a member of the Mash Mafia.
* Fully Customized Programming
* Unlimited Technique Analysis
* The Best Coaching in the World