Learn 2 Lift Seminars are coming to Livonia, MI, and Zach Even-Esh and I are teaming up for two big combo Certs. in September and October. Click here to check them out!
Contemplating the "Why"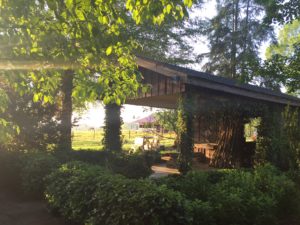 I am working in my outside office here on the Rolling Hills Farm. This is the same place that the Mash Strength Spectacular is going to be held. Right now, it's calm, and there is a light breeze blowing. The birds are singing, and the crickets are chirping. One might ask, "Why do you want to turn this place of tranquility into a Barbell Carnival?"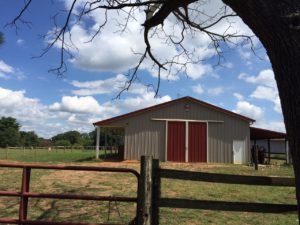 That would be a great question. Lately I have been doing a lot of soul searching, and I have been asking myself lots of questions about why I do what I do. You should all ask yourself the same question, and if you can't answer the question, then maybe you have a problem. Maybe you just forgot the answer, and you simply need to be reminded. That has been the case for me lately.
Several people have asked me, "Why are you hosting Weightlifting, Powerlifting, Strongman, and GridStyle all together?" Once again, that is a great question because it has not been easy. Matter of fact, I will be handling loose ends right up until the day of the competition no doubt. It's true that I don't know the first thing about putting on a Strongman or GridStyle competition, but I am learning.
The main reason that I wanted all the different disciplines is because I love aspects from all four sports. I love the brute strength of powerlifting. I love the combination of strength and movement from weightlifting. Strongman shows the ability of men and women to get strong with odd objects, and the ability to combine absolute strength with endurance. Grid athletes blow me away at their ability to master so many disciplines. Plus Grid athletes are jacked!
I started my podcast "The Barbell Life" because I was fascinated with the barbell's ability to spawn friendships. When I see people that I have trained with, it doesn't matter if they are bodybuilders or powerlifters. I love them in a very unique way because we simply trained together.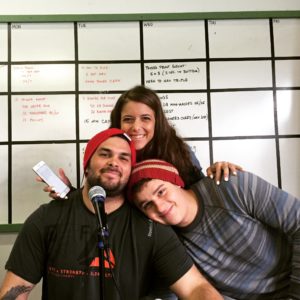 I saw my friend Thomas Rieke in the parking lot of Planet Nutrition, the local supplement store, and we were instantly wearing smiles on our faces. We used to train together in Gold's Gym in Winston-Salem. I would support him at bodybuilding competitions, and he had my back in powerlifting. We loved two different sports, but the barbell made it all the same.
This weekend I will spend my time making new relationships with people that love getting strong. Hopefully I will be able to help them, support them, and tell a few stories from the old days. I am excited like a kid for Christmas morning because I know that a lot of my friends are getting in on Thursday. Yes it has been a lot of work, and it is going to be a lot of work right up until it's time. However, the chance to get to share my weekend with such great people makes it all worth it.
I want to help as many people as I can while I am on this earth. I want to inspire and encourage them to shoot for the moon. I want them to see God's love by the way that I love them. This weekend is a chance to do all of that.
Over the next few months, I am going to evaluate all of the things that I am doing. If I am not inspiring and helping others, then I am going to drop that project. It's as simple as that. I want to spend more time with my online teams, and I want the quality of their experience to increase. For the last several months, I have put more and more time into helping my online teammates, and that investment of time is paying off with PRs and smiles.
Now that I am full-time back at the Mash Compound, I have watched our team triple in size. I am enjoying this team more than any team that I have ever had. This is probably because I am putting more time into them. I just feel really blessed to have such a great group of men and women to teach. I pray that my love for the barbell will transfer to them, so that they too can pass it on one day.
I still miss some of my team that has moved on like Cooper Hanson and now Chuck Hendo. If I had it all to do again, I would have appreciated each moment with them even more. I hope to remember this in the way that I interact with the new team members. I can tell that I am going to love these guys and gals, so I am going to appreciate each moment that I am allowed to share with them.
Here is a pic of three of them Frank, Meg, and Talya right now helping my father-in-law Poppy to set up for the Mash Strength Spectacular: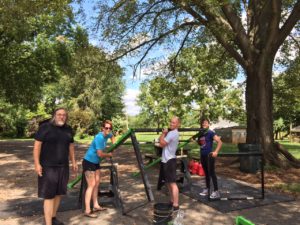 So you want to know why I do what I do? It's because I want to love as many people as possible while I am on this earth. I want to inspire as many people as possible to reach for their dreams. More importantly, I want to share God's love with as many people as possible. That is why!
I hope that all of you will make it out to compete or just hang out. It all goes down this Saturday September 5th at:
Rolling Hills Farm
451 Howardtown Circle
Mocksville, NC 27028
Here is a pic of where we laid concrete for the Weightlifting Platform: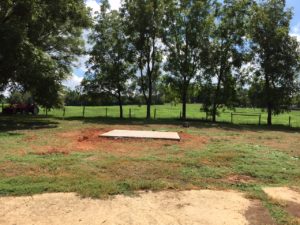 Here is the Powerlifting warm up: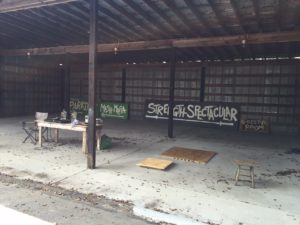 It is going to be sick!
To learn more about how to turn that passion into an awesome business, check out the Underground Strength and Learn 2 Lift Certs. going down in September and October. Zach Even-Esh and I are going to drop knowledge bombs for you guys! Check it out at:
USC and L2L Certs in September and October!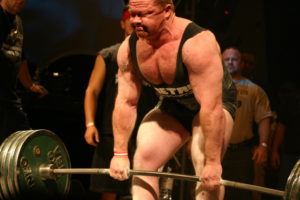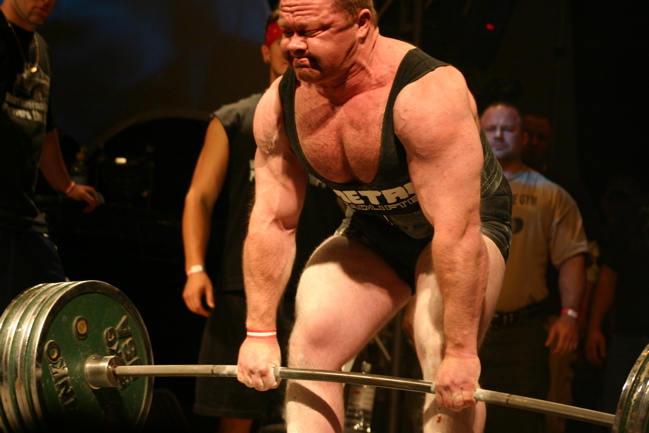 Check out the Mash Mafia Online Teams! See which one meets your needs!
Join the Mash Mafia Online Weightlifting Team!
Join Team Eat & Lift What You Want!