I've trained all manner of athletes from average Joes to NFL athletes to champion powerlifters and weightlifters. But my favorite athletes to train are the youth.
And right now the Mash Mafia is blessed to be working with some amazing young athletes – from 9 year old girls to our 14 year old stud who just took the gold medal at the Youth Pan Ams.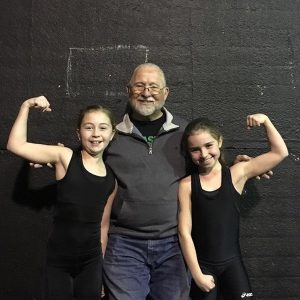 I get a little frustrated… no, I get plain angry when I see how many people train youth. They get it all wrong. They think they're being helpful, but they're not. So on this podcast we get into the right way to train youth.
And we also talk a lot about how we prepare our athletes – even the young ones – for competition. We get into everything on this podcast from our taper process to backroom strategies.
We are here for you during this Coronavirus crisis.
Let us help with customized programming and coaching when you have limited access to gym equipment.
If you are financially able to join our online team for customized programming at this time, we would appreciate your support.
If you are financially struggling during this time, we still want to help. Email us and we will try to help out in any way we can.
* Fully Customized Programming
* Unlimited Technique Analysis
* The Best Coaching in the World
LISTEN IN TO TODAY'S PODCAST AS WE TALK ABOUT:
How I almost fought a terrorist on a plane?
Our taper process for youth and adults
Changing weight classes at the last minute
Horrible parents
The chess match of declaring attempts in the back room – and how we won!
and more…