Check out the "Mash Squat Every Day" E-Book with 4 twelve week programs for weightlifting, powerlifting, super total, and bodybuilding. Find out more below:
Join Team Mash Mafia for weightlifting, powerlifting, athletic performance, bodybuilding, running, or a hybrid approach. This team is already taking over weightlifting, and I plan on taking over all of the other disciplines one at a time. Check it out below:
The Squat Every Day Learn 2 Lift Clinic is coming to Orlando, Kentucky, and Canada. To find out more, check out the link below:
Mash Mafia Squat Every Day Learn 2 Lift Clinic
Pan Am Preparation/Nationals Preparation with Ideas on Program Development
The Road Less Traveled can be Lonely
I am writing this while riding shotgun in a 30 foot RV on the to the Grand Canyon. Anyone that knows me will tell you that I love adventure. I have my entire life. I told my wife today that I was born with a sense of urgency to see as much of this planet that I possibly can. I was also born with a sense of urgency to accomplish as much as possible while God gives me time on the beautiful earth.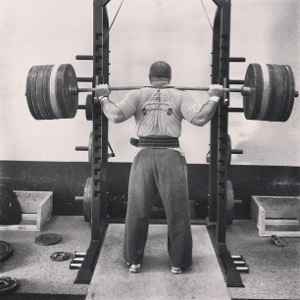 After the Grand Canyon, we are driving through the Rockies making our way to the Olympic Training Center in Colorado Springs. I will be meeting up with the entire Junior National Team for a 10-day training camp leading up to the Junior Pan Ams in El Salvador. I am the Men's Head Coach of Team USA going into this event, and I am hoping to bring back lots of medals and first place for Team USA.
Four of the eight boys on the team are from Team Mash Elite Weightlifting, so we are excited to roll as a squad. Lately we've had a lot of people asking about the results of our team. Most are just curious how we are producing at such a rate, and others are hating on us because they aren't doing so well. That's ok because if people aren't hating, then you probably aren't producing. Hating to me is really a weird type of compliment.
I believe that we are producing great results for a combination of reasons:
• #1 is a limitless mentality
• #2 great team atmosphere
• #3 Great Coaching
What do I mean by "limitless mentality"? I don't set limits on my guys. We only talk in terms of American Records, World Records, and Medals at major events. The moment that Nathan clean & jerked 191k, I was talking about 200k. Tom has hit 145k in the Snatch and 182k in the Clean & Jerk, and I am talking about him going up a weight class and hitting 160+ and 200+ within the year.
My guys have their sites set on medals at international meets. Most coaches would tell them to be "realistic", but I am telling them to think about World Records. Let me tell you something right now! If you can't conceive it in your brain, then you will never accidentally do it.
Our atmosphere is one filled with excitement and happiness. We love training together, and we want to see each other succeed. Whether it's a powerlifter going for a record deadlift, or a weightlifter attempting a record Snatch, the entire team is cheering their hearts out.
It's important to have a bunch of great athletes in the same room to push each other. One of my athletes will hit a PR, and that makes everyone hit a PR. However, it is just as important to have the team supportive of one another. If you have one bad apple, it will ruin the bunch. That's truth my friends.
My team is filled with great coaches. We have three international coaches with Don McCauley, Chris Wilkes, and me. That means that every athlete will have access to all of us. If there is a problem, then we will find an answer. Something that one of us says is bound to work.
Putting this team together hasn't been easy. However, I have never been the one to run from risk. I am excited to make this drive to Colorado with my family. I made this same drive almost 20-years ago all by myself. I had $200 in my pocket, but I wanted to be a weightlifter. The first day in Colorado Springs, I had Wes Barnett as my coach, and I had a job and a place to live. If I see something that I want to accomplish, I just go right after it.
The main reason that I wanted to take this family trip was to explain to my wife the entire story of Colorado. I became a man in Colorado, and my entire mentality changed. I learned to never put limits. I learned that all things are possible. I want my family to know the complete story.
Putting this massive National Team together and forming a 501c3 is proving to be a challenge. I knew that it would be a challenge, but I also knew that America needs change regarding the sport of Olympic weightlifting. We need creative ways to fund these athletes, so that they can focus on their training. We can medal in America, but we need to come together as a team. That's why I formed the 501c3. I wanted to make it easy for companies and individuals to partner with us financially.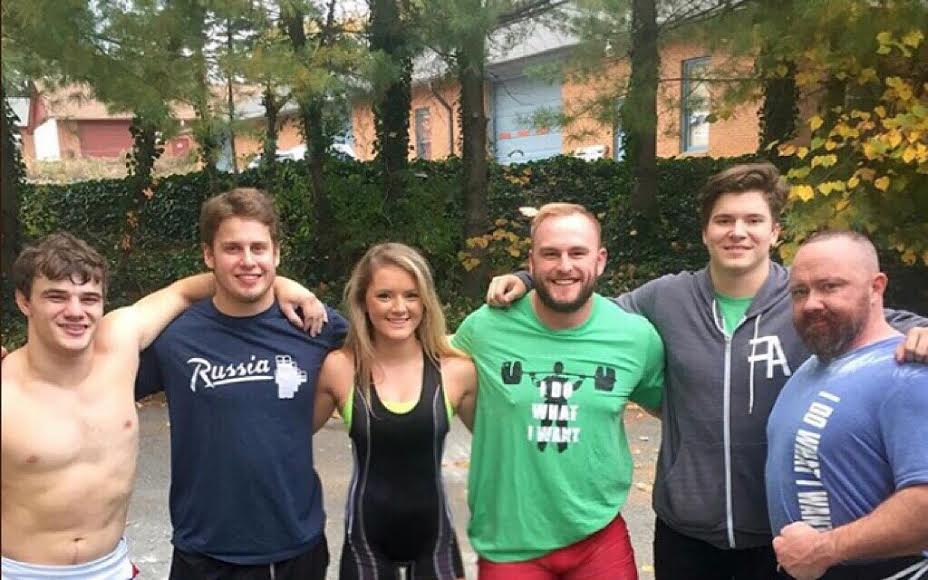 At first I was scared. I remember being on the playground with my son and becoming overwhelmed with anxiety. The fear of failure can be a consuming feeling if you let it. At that moment I received an email from my friend Jay Sharpe out of Albany, GA. Jay was the first one to donate to the cause, and at that moment I knew that I was right where God wanted me.
Since receiving Jay's generous donation, we have been contacted by companies like Caffeine & Kilos, Barbell Shrugged, and Earth Fed Muscle. They all want to help, and now we are just figuring where they fit in. Lord knows that we still need help.
We are hosting a three-day camp July 8-10 at the Mash Compound. It's going to look like this:
• Day 1 Max Out Friday with the team and social afterwards
• Day 2 Clinic with Coach McCauley, Coach Wilkes, me and the team
• Day 3 Clinic about meet day prep and strategy, and then a sanctioned meet
We've decided to limit the camp to only 20 people, so don't wait if you're interested. Here's the link to find out more:
If any of you are interested in partnering with us either financially, lead to a potential sponsor, or if you have skills we might need, email us at Travis.Mash@mashelite.com.
The main reason for this entire article is let you all know that nothing amazing in life comes easy. I was told my whole life to get a real job and leave the barbell alone. Now I support my family because of my love and knowledge of the barbell. Here's my advice: If you love something, then pursue it. If you see a need for something, then come up with a solution. If you can, leave this world a little better than the way you found it. To do that, prepare to take the road less traveled, and don't expect a lot of company.