Check out the "Mash Squat Every Day" E-Book with 4 twelve week programs for weightlifting, powerlifting, super total, and bodybuilding. Find out more below:
Join Team Mash Mafia for weightlifting, powerlifting, athletic performance, bodybuilding, running, or a hybrid approach. This team is already taking over weightlifting, and I plan on taking over all of the other disciplines one at a time. Check it out below:
The Squat Every Day Learn 2 Lift Clinic is coming to Orlando, Kentucky, and Canada. To find out more, check out the link below:
Mash Mafia Squat Every Day Learn 2 Lift Clinic
So You Want to Own a Gym?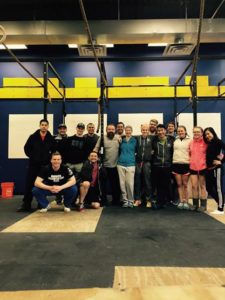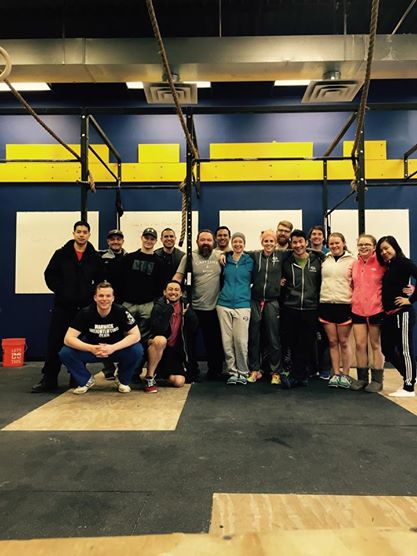 Traveling around to so many gyms/boxes in America has caused a special place in my heart for the owners. The Barbell Life podcast was formed from an idea that the Barbell can bring people together in a family relationship. There are members at the Mash Compound that are just as close to my heart as blood relatives. In certain cases, I have members that have grown closer to me than blood relatives.
It's not that I don't love my family. I do! It's just what happens in a gym. Watching people improve their very life from being in better shape, getting stronger, and looking better is an incredible honor to be a part of. That journey is full of ups and downs that a coach experiences with those people. People overcome self-doubt, injuries, and an obstacle course full of challenges to reach their goals within a gym. This journey is an emotional roller coaster that a coach rides with each and every athlete and member.
I have athletes that are like sons, daughters, brothers, and sisters, and they each know who they are. I cry when they cry! I laugh when they laugh! When they win Gold, so do I! When they come up 1 kilo short, so do I. There is no other relationship quite like the strength coach and the athlete, and I love it.
Now The Barbell Life is taking me in about two different gyms per month teaching my Learn 2 Lift Series. I am getting to know some of the most amazing people in America. One thing that you can all be confident in is that gym owners are some of the most humble and gracious people that I have ever met. They all started their business because they wanted to help other people. Their very lives revolve around helping others reach their own personal goals.
I can't help but to love each and every one of them. They are all so similar. They put the needs and wants of each and every one of their members way before their own. It's not because they are trying to get rich. It's because they want with every ounce of their being to help each and every member. If they had 100 members with 99 exceeding their goals and 1 falling short, they would not sleep a wink trying to figure out how to help that one person. It's just who they are.
Meeting all of these amazing people has caused me to want to do more to help them all succeed. These people work 14-hour days and seven days per week, and they deserve to be successful. I have some great ideas to help them that I will release over the next month, but for now I want to write at least one article per week designed to give them new ideas and information to help their business.
Today I just want to give you all some things to think about before opening your gym/box. I have never met a person that loved to work out that didn't want to open his or her own gym. My friend Ox and I knew that we wanted to own our own gym while we were banging weights in college. We daydreamed of owning our own facilities stocked with all the best equipment, training all day long, and helping people get jacked in our spare time. We knew that when we opened the doors people would flock in to work out with Ox and the Mash Monster. Right? No very wrong! Here is the truth!
• Getting a decent loan is almost impossible without collateral or a bank account already full of money. My wife and I did things the old fashioned way. We saved the money by working hard and saving. It's funny because now people are begging to loan us money, but we don't need it now.
• Employees will open their own facilities if given the chance, and some people will leave with them. No matter how hard you try, this is a fact. My advice is to get Rock Solid Non-Competes for each employee to sign before working one second. Today's gyms are easier to open than in the past. With $10,000 a person can start a decent facility. Besides getting a Non-Compete, I recommend acquiring funds to open a facility that is hard to compete against. Open the best place in the area, so that not any Tom, Dick, or Harry can open up and compete.
• Members that you thought were loyal will leave you for other facilities no matter how close you think that you are with your members. Don't sweat this. It is just business. If you don't have thick skin, be careful of taking the plunge. Once again have the best facility in town.
• If you think that you are going to kill it because you are the best coach in town, get ready to fail. The key to doing well in the gym business is to separate your gym from the other gyms. You need the best CrossFit competitors in town, or the best weightlifters in town. You need the best strength and conditioning program with the best athletes in town. You need something that sets you apart from the other people. This will form your culture, and it will attract the people that are interested in that particular aspect of fitness. Everyone thinks that they are the best coach. If someone is shopping around, they are going to hear each gym claim to have the best coaching. The key is to have something that the other gyms can't claim.
Don't be just another gym talking about your superior coaching. I hear that all the time. I have news for you. Everyone believes that their coaching is the best. Everyone can boast this whether it is true or not because the average person has no idea. You can't boast having the best CrossFit Team around unless it's true.
• Realize that the gym business is one of the most volatile businesses in America. Gyms go out of business each and every day. If you do not have a solid business plan with solid cash flow, you are going to have a hard go at it. I recommend having your sales software, systems, accountant, bookkeeper, lawyer, and reporting systems in place well before opening day.
These are just a few things to consider before taking the plunge. I am not trying to talk you out of it. I am just trying to make sure that you are prepared first. If you are not prepared, take a little extra time to get prepared. It'll be worth the wait, and your members will appreciate it.
We are opening up the "Mash Barbell Club" Affiliate Program once again. We have added staff, programs, and services, and we are now prepared to watch this thing spread. All proceeds will go towards helping the Mash Elite Team, so all affiliates will be actual team members. Here are some of the benefits:
• Mash Elite Coaching Certification
• Programming
• Branding (banner, logo use, etc)
• Affiliate Page on Mash Elite Website with website, info, and location
• At least one podcast per year on The Barbell Life
• Ability to publish articles on Mash Elite Website
• Secret Facebook Group to communicate with Mash Elite Coaches, athletes, and other affiliates
• Access to "at risk" program, strategy, and implementation
• Growth Strategies (marketing, social media, advertising, and retention)
• Recruiting strategies for athletes and "at risk"
• Identifying potential top level international and National athletes
• Quarterly updates, feedback, and input
If you are interested, email us at:
affiliates@mashelite.com