Last Day to Sign Up for the Mash Strength Spectacular! Check it out here:
The Strength Spectacular is upon us and, as you can imagine, those of us here at Mash Elite Performance are just a wee bit excited to host all of you out on the Rolling Hills Farm! The support that has been shown by our sponsors has been nothing short of amazing! Because of these amazing sponsors, we are able to present our overall winners with some sick prize packs!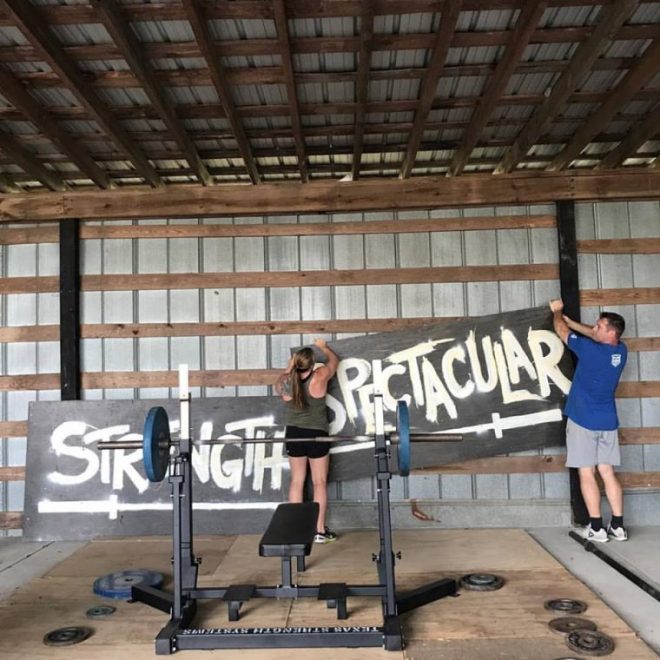 Overall prize winners will be determined by a formula for their respective sport. For weightlifting, highest Sinclair score will determine the best male and female lifter. For powerlifting, highest Wilks score will determine the best male and female lifter. A coefficient will be used to be fair for the difference in those using sleeves vs wraps. Supertotal will be a combination of both of the above. Strongman will be every man for himself seeing as the weights are different based on weight classes. So whoever comes out on top, wins!
Without further ado, I give you our fabulous prize packs!
For our best lifters in the weightlifting and powerlifting and our strongest man and woman, each prize pack will consist of the following:
1. Intek Strength $500 gift card AND they absorb all shipping fees in the domestic US
2. MG12 Salt, balm, and spray
3. Ferrovia free shirt at booth!
4. Caffeine and Kilos coffee pack
5. Complete Nutrition – Iron Rhino gear, shaker bottle, amino uptake
6. PowerDot
7. Lift Genie rolls of tape
8. BiPro 2 pound tub of protein powder
9. Harbinger Fitness wrist wraps, straps, and grip strength handles
10. Greater Than coconut water 12 pack
11. 2Pood Performance $25 gift certificate
12. SPUD INC Free Velcro belt gift certificate
13. Free Mash E-book worth up to $49
14. Fat Gripz set of handles
For our Supertotal winners, all is the same except for number 14 will be omitted.
We are so excited to see all of you!! Thanks again to all who have sponsored and contributed prizes to our event. This event is for our non-profit Mash Mafia Team and will go toward our "Youth at-risk program."