Check out the "Mash Squat Every Day" E-Book with 4 twelve week programs for weightlifting, powerlifting, super total, and bodybuilding. Find out more below:
Whether you want to lose weight, gain weight, or get jacked, check out the "Mash Eat What You Want Program" for all of you Nutrition needs. Check it out today at the link below:
==> The Mash Eat What You Want Program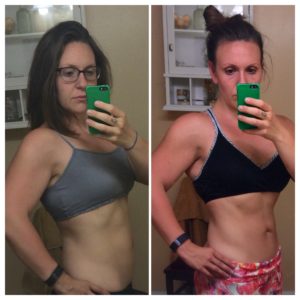 During the diet experiment that I did a couple weeks ago, the one where I lost 7 pounds in 7 days, (Link is here if you missed it: https://www.mashelite.com/losing-7-lbs-in-7-days-and-get-stronger-by-emily-drew-mash/) I used the opportunity to be creative with some new recipes using almost nothing besides a meat and vegetables. I am always, like you, looking for something that doesn't wreck my eating plan and is still delicious. This particular eating plan was pretty strict, so these recipes are super clean.
I prepped food at the beginning of the week including a spaghetti squash. Just cut it in half and roast, flesh side down, for about an hour. (Throw some sweet potatoes and chicken breast in the oven too and you've got yourself a no-work meal prep!) I finished the first squash in 2 days, so I ended up getting another one to finish out the week. I found it a very versatile and great to have on hand. Most of these recipes I threw together with food I had already prepped like chicken breast. None of them have more than 5 ingredients and can all be put together in just a few minutes, hence the skillet. Use these ideas as an inspiration and feel free to make these your own and modify them to meet your own diet needs and macros.
Also, if you make any of these or better versions, let me know! IG @emilydrewmash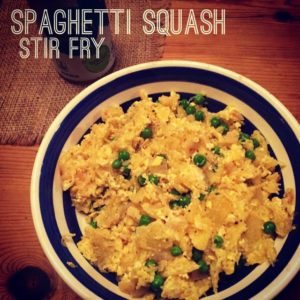 Stir Fry:
Sautee ½ onion in skillet until soft.
Add in 2 cups of cooked spaghetti squash and ¼ cup frozen peas.
Add four large egg whites and mix around until the egg is cooked. (like fried rice)
Add cooked diced chicken or steak.
Soy Sauce, Salt and Pepper to taste.
Italian Skillet: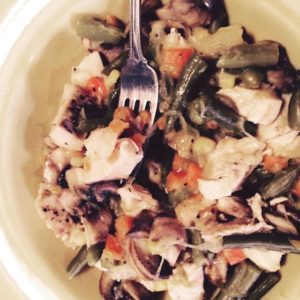 Brown lean ground beef in a skillet. When cooked, drain and rinse in a colander.
Sautee ½ onion and ½ cup diced mushrooms, and a clove of diced garlic in a skillet until soft. Season with Italian Seasoning.
Add ground beef back into skillet with vegetables and add about 1 cup crushed tomatoes.
Let simmer for about 10 minutes.
Stir in 1-2 cups of cooked spaghetti squash.
Chicken Pie Skillet:
Add 1 cup cooked spaghetti squash to a skillet with 4-6 oz. cooked diced chicken breast.
Add 2 Tbsp low fat, low sodium cream of chicken soup.
Add in ½ can of mixed vegetables. I used green beans, carrots, and corn.
Salt and Pepper to taste.
Join Team Mash Mafia for weightlifting, powerlifting, athletic performance, bodybuilding, running, or a hybrid approach. This team is already taking over weightlifting, and I plan on taking over all of the other disciplines one at a time. Check it out below:
Remember on September 17th-18th we will be hosting the Mash Barbell Picnic" on the Farm. Weightlifting Day 1 and Powerlifting Day 2, but more importantly hanging out together the entire weekend. Check it out below: