Check out the "Mash Squat Every Day" E-Book with 4 twelve week programs for weightlifting, powerlifting, super total, and bodybuilding. Find out more below:
Check out the Mash "Eat What You Want" Program for all of you nutrition needs. If you want to lose weight, gain weight, or just get lean, this is the program for you. Check us out below:
==>Mash Eat What You Want Program
Join Team Mash Mafia for weightlifting, powerlifting, athletic performance, bodybuilding, running, or a hybrid approach. This team is already taking over weightlifting, and I plan on taking over all of the other disciplines one at a time. Check it out below:
The 3-Day Mash Camp is happening at the Compound July 8-10. Max Out Friday and Dinner with the team on the 8th, seminar on the 9th, and meet seminar followed by a sanctioned meet on the 10th. To find out more, check out the link below:
Junior Worlds Update and a Star is Born
I am getting ready to take off to the venue for our first lifter in the 2016 Junior World Championships. 48k lifter Megan Seegert will kick us off. Yesterday we had an early training session and opening ceremonies. A lot of the men hung out by the pool. There is definitely tension in the air as they athletes are foaming at the mouth to take to the platform here in Tbilisi, Georgia.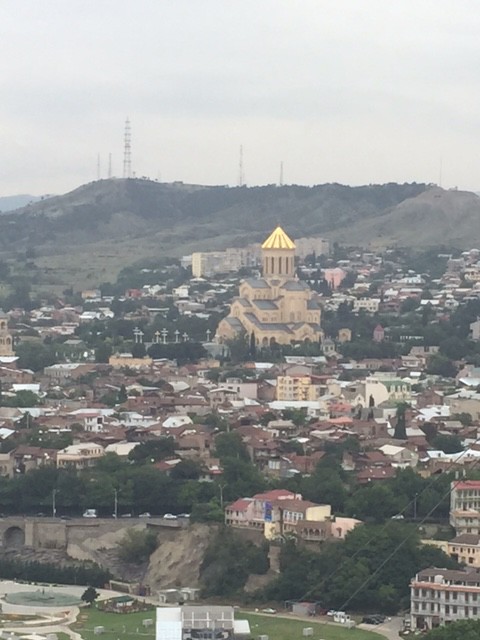 The atmosphere has a feel as if a bunch of starving lions that are in need of a kill surrounds me. These men and women are ready to show the world what they can do. For these Junior lifters all of their hard work from the previous year comes down to this moment. There is only one question that remains. Who will seize the day?
While I am over here across the ocean, the Youth Nationals are going on back home in Austin, TX. We have five people competing, and last night I got a chance to watch two of our lifters via live stream: Morgan McCullough and Chasey Richardson.
Chasey is coached by Matt Bergeron, one of my awesome Senior lifters. She had a great day setting competition PRs in the Snatch, Clean & Jerk, and total. That's all that a coach can ask for. Chasey has a lot of potential. If we can keep her for another few years, I think that you are talking about a podium lifter.
Morgan McCullough was competing in his first National event. We had some big expectations for this 12-year-old, and he didn't disappoint. We opened up super conservative because 1. I wasn't sure how he would respond to a National meet and 2. He was way ahead of the field, so not bombing was a big key.
He hit his opener of 72k/158lb, and then jumped to 75k/165lb and smoked that too. We took a final jump to 80k, and he just got a little impatient during the pull. Snatching is by far the hardest lift during a weightlifting competition. His 75k lift earned him the Gold Medal.
The Clean & Jerk was the one that we were excited about. He definitely had the ability to hit the American Record going is, so we were all pretty excited. He hit his opener of 99k/218lb with ease. Then we took him to 105k, which was equally just as easy.
The American Record was 108k, so of course we took him to 109k. I was on pins and needles watching the computer screen from half way around the world. He cleaned it easily. Now it was time for the jerk, and boom he nailed it. A new American Record!!!
Coach Don McCauley did a superb job as always as did Coach Jason Prudhom. Jason is from Undisputed Strength and Conditioning in Eagan, MN. Undisputed was the very first Mash Barbell Affiliate, and I consider them family. Jason and Vinh are the owners of that amazing facility. If you are near the Minneapolis area, check that gym out and be amazed.
Well I am about to catch the bus to the venue. Wish us luck! I will of course keep all of you informed.