Check out the "Mash Squat Every Day" E-Book with 4 twelve week programs for weightlifting, powerlifting, super total, and bodybuilding. Find out more below:
Whether you want to lose weight, gain weight, or get jacked, check out the "Mash Eat What You Want Program" for all of you Nutrition needs. Check it out today at the link below:
==> The Mash Eat What You Want Program
Join Team Mash Mafia for weightlifting, powerlifting, athletic performance, bodybuilding, running, or a hybrid approach. This team is already taking over weightlifting, and I plan on taking over all of the other disciplines one at a time. Check it out below:
The 3-Day Mash Camp is happening at the Compound July 8-10. Max Out Friday and Dinner with the team on the 8th, seminar on the 9th, and meet seminar followed by a sanctioned meet on the 10th. To find out more, check out the link below:
Does the Draw of Professional Sports Hurt Olympic Weightlifting?
For years now weightlifting coaches, exercise scientists, and the weightlifting fans in America have tried to figure out why America isn't more competitive on an International level. Basically as it stands, we rarely medal at the World Championships and Olympics. One of my goals in life is to change that, so I analyze this topic quite often. Of the many reasons tossed around, here are a few of the more popular:
• Drug Testing Internationally
• Professional sports drawing out our better athletes
• Small pool of lifters
• Not starting young enough
• Not enough fringe benefits
These are just a few, but today we are focusing on "the draw of professional sports". Forever this was an excuse used by me. Almost anyone that I know would choose football or basketball over weightlifting if they were getting offered $500,000+ per year to do it. I had the chance to coach Tommy Bohannon starting fullback for the New York Jets. He would be an awesome weightlifter, and he loves the sport. However, he gets paid over a half million dollars per year to play football. Weightlifting can't compete with that right now.
However, here's the thing. Tommy is 6'2", and he weighs about 250lb. That makes him a superheavyweight. That means the other seven weight classes are safe if he decides to switch to our sport.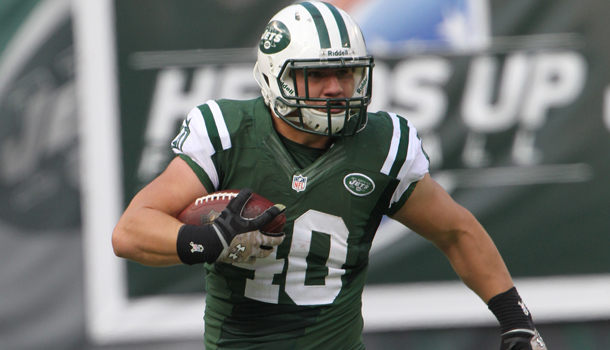 Weightlifting is a weight class sport. Five of our weight classes are under 200lb. How many athletes in the NFL are under 200lb? The answer is not many. We have standards that make athletes prototypical in weightlifting, and those standards are different from football. Short femurs are great for weightlifting, but short femurs are not good for football. Short arms are great for weightlifting, but they are terrible for football.
Do we lose athletes to the NBA? I don't think so. How many basketball players are less than six feet tall? Once again the answer is not many. Unless you are a heavyweight most weightlifters are going to be less than six feet tall. The best 105k/231lb lifter in the United States is Donovan Ford right now, and he is 5'9". I don't think that Donovan is going to be playing forward for the Bulls anytime soon.
Even the best heavyweights in the world are less than 6'3", and that makes them very short for the NFL. The average height for an NFL Lineman is 6'6". How many heavyweights do you know that is 6'6" in the sport of weightlifting?
I just don't see professional sports in America causing the sport of weightlifting a lot of trouble. We just have different characteristics that we are looking for.
There could be a case that baseball players compete with our sport, and that maybe true. However, most baseball players aren't the greatest athletes. They are just great baseball players. Let me explain my definition of athlete.
There are several types of athletes, but here I am talking about explosive athletes. These are athletes that fit the bill for being great weightlifters. They are good at the following athletic skills:
• Vertical leap
• Broad jump
• 10m sprint
• Balance
• Overall mobility
• Kinesthetic awareness
Baseball players are all going to be good at the last three: balance, overall mobility, and kinesthetic awareness, but on a whole they are going to score poorly at the first three. There is just no reason for a baseball player to have a 38" vertical leap. If you watch a lot of Major League baseball games, you will see a lot of overweight athletes. Excess body fat doesn't do a lot of good for weightlifters. If you look at some of our 105k lifters like Donovan Ford or Wes Kitts, you will see lean heavyweight athletes. Fat doesn't move weight.
I am not saying that professional sports don't draw some of our potential athletes away from weightlifting. However, it is not a very big problem. Our main problems remain:
• Drug testing
• Athlete identification
• Recruiting
• Means to offer major benefits
USA Weightlifting under the lead of CEO Phil Andrews is taking some major step forwards. The new stipend program is offering athletes some real money to pursue the sport that they love. I believe that Phil is working on new programs that will bring even more money to the sport.
If we can offer athletes scholarships and financial rewards, I believe that the athletes are out there. There are plenty of athletes in America that are below six feet tall and under two hundred pounds in weight. We just have to find them, and then be able to offer them something.
Happy 4th of July everyone! Be safe and have fun today!
Whether you want to lose weight, gain weight, or get jacked, check out the "Mash Eat What You Want Program" for all of you Nutrition needs. Check it out today at the link below:
==> The Mash Eat What You Want Program
The 3-Day Mash Camp is happening at the Compound July 8-10. Max Out Friday and Dinner with the team on the 8th, seminar on the 9th, and meet seminar followed by a sanctioned meet on the 10th. To find out more, check out the link below: