Check out the "Mash Squat Every Day" E-Book with 4 twelve week programs for weightlifting, powerlifting, super total, and bodybuilding. Find out more below:
Remember on September 17th-18th we will be hosting the Mash Barbell Picnic" on the Farm. Weightlifting Day 1 and Powerlifting Day 2, but more importantly hanging out together the entire weekend. Check it out below:
Commitment to Learning
What is your commitment to learning new things and ideas? This is something that I must continue to look at on a constant basis. I am interested in so many things like exercise science, nutrition, business, and God. These are just a few of my passions. The question is how does one fit all of them in? You simply have to prioritize and make a plan. It's just like prioritizing training. You have to look at strengths, weaknesses, and goals.
Obviously I am passionate about exercise science. It's my career. It's my life, and it's what gets me excited to get out of bed. I am lucky to have friends that keep me filled with new ideas. Last week we did a podcast with Dr. Andy Galpin, and he blew me away. There is so much new research out there that I am dying to understand just wait until that episode of The Barbell Life airs.
Every day I go to work with Coach Don McCauley. Coach McCauley is arguably the best coach in Olympic weightlifting. He has taught me so much about the sport of Weightlifting. Just when I think that he has taught me everything, he drops some knowledge bomb that blows me away. Most of all, we can all learn from the way that he loves all of his athletes. He doesn't care if they are advanced or beginner. He just wants to help people.
Here's the way that I split things up:
5am I either read an exercise science, nutrition, or business book. I rotate them every book. I normally write my article based on what I am reading. Awesome books are great tools for inspiration if you like to write.
Noon- I read an article or listen to a podcast from my favorite sites: Strength theory, Barbell Business, Barbell Shrugged, or Andy Galpin's new site www.andygalpin.com.
The cool thing about podcasts is that you can listen to them while you work. I can write programs, work on my upcoming books, or a million other things.
Bedtime- Right now I read and study the Bible before bed. Right now I am reading through the Bible in a year, so I am having a blast getting to read all of God's word.
I end my day with prayer. This method is really good for a deep sleep. Nothing puts me at peace more than time with God.
If you do this at least five days per week, that's a lot of new information per year. This is how I stay sharp. My programming, my coaching, and my business are totally different than they were two years ago. I pray that I will continue to evolve. Guys it is a quickly changing world nowadays, so you have to stay sharp. If you get stagnant, your competition won't. That means you will start to get passed by.
I owe it to my athletes and my family to stay sharp. My athletes put their faith in me. They know that I have their best interest, and that means I will continue to search for new ides and research to help them reach their goals. My family trusts me to provide for them. I am not going to let either one of them down.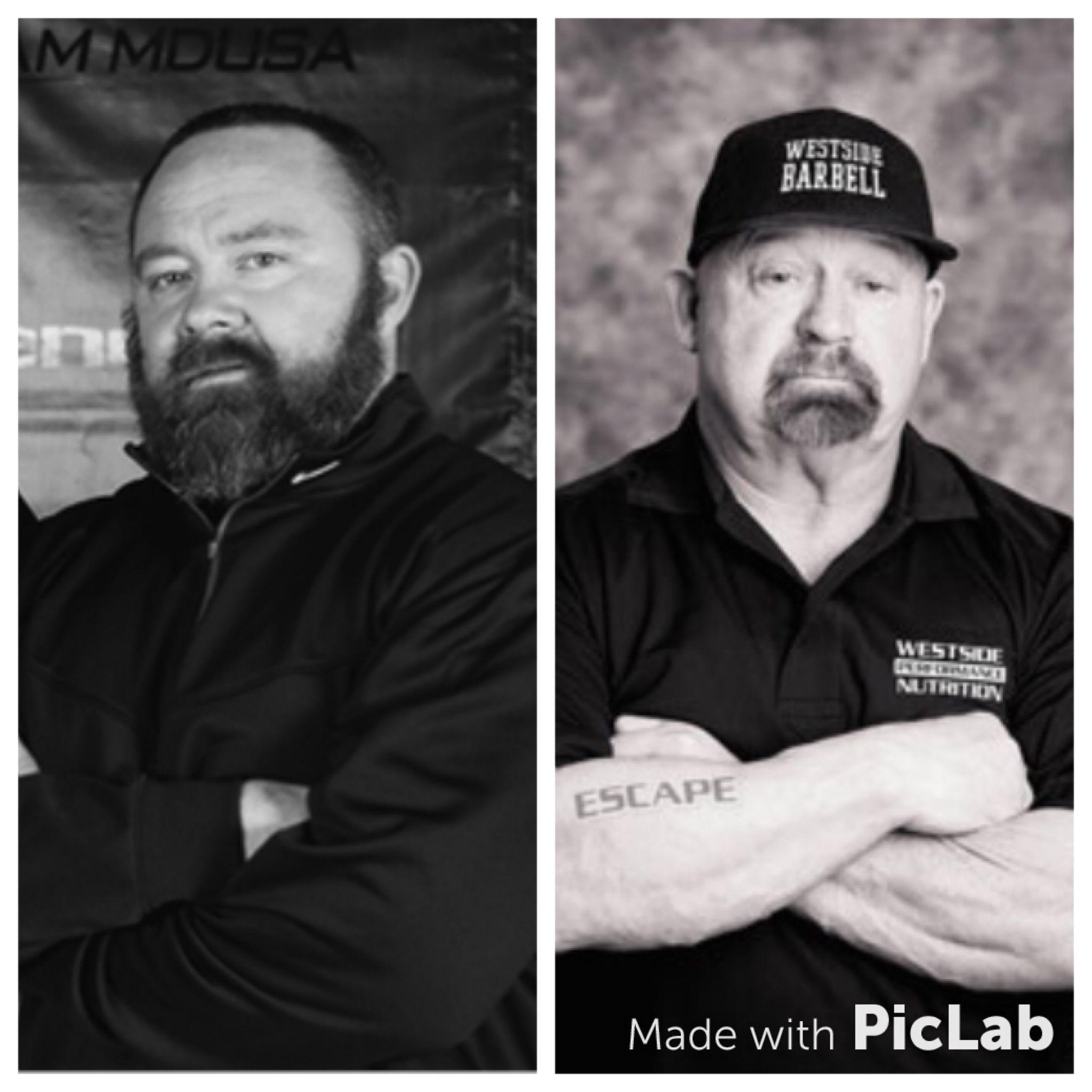 This weekend I am visiting Louie Simmons at Westside Barbell Club, so that we can collaborate on the sport of weightlifting. Louie is a world famous expert on strength. I am going to learn as much as I can for my athletes, and all of you that read my articles and listen to my podcast. I owe it to you all to learn as much as I can. I promise that I will always continue my pursuit of knowledge.
Here's my question to all of you:
1. What do you want to learn from Louie?
2. What are the questions that you want me to ask him?
3. What are the things that you want to know in general?
I want to know because I want to gear my articles, my podcast, and all things that I do around what ever it is that you guys want to know.
You can answer my questions in the comments section of this article or email me at:
info@mashelite.com
Thanks so much for reading, and get ready for some great information from the man himself, Louie Simmons.
Whether you want to lose weight, gain weight, or get jacked, check out the "Mash Eat What You Want Program" for all of your Nutrition needs. Check it out today at the link below:
==> The Mash Eat What You Want Program
Join Team Mash Mafia for weightlifting, powerlifting, athletic performance, bodybuilding, running, or a hybrid approach. This team is already taking over weightlifting, and I plan on taking over all of the other disciplines one at a time. Check it out below: