Before you get started, check out a few offers from Team Mash Elite and help support the cause:
Check out the "Mash Squat Every Day" E-Book with 4 twelve week programs for weightlifting, powerlifting, super total, and bodybuilding. Find out more below:
Join Team Mash Mafia for weightlifting, powerlifting, athletic performance, bodybuilding, running, or a hybrid approach. This team is already taking over weightlifting, and I plan on taking over all of the other disciplines one at a time. Check it out below:
The Squat Every Day Learn 2 Lift Clinic is coming to Orlando, Kentucky, and Canada. To find out more, check out the link below:
Mash Mafia Squat Every Day Learn 2 Lift Clinic
6 Weeks Out! Guys are Wrecked! I say Perfect!
We are roughly 6 weeks out from the Junior Pan American Championships in El Salvador. I would say that my crew is training harder than ever preparing for the meet. Tom Summa, Dylan Cooper, and Nathan Damron are all on the team.
Thanks to the performance of my team, I was chosen to coach Team USA at the Pan Ams. The four of us will be shipping off to the Olympic Training Center in Colorado Springs on April 14th. I haven't been there since I was an athlete there in the late 90's, and now I make my return as a coach. As a coach this is a dream come true.
If you visited the Mash Compound, you would see some big lifts. You probably wouldn't see as many PRs. These guys are mid-cycle, which means that are beat to shreds. Their bodies are trying to adapt to the volume of strain that is placed upon it on the daily. Right now the body is one step behind with that recovery.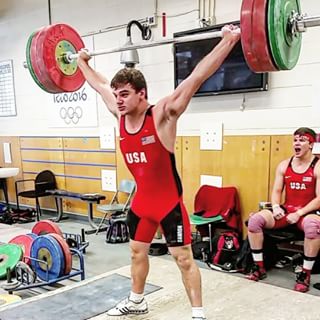 Soon I will drop that volume, keep the intensity high, and watch the body super compensate. That just means that the body has been crushed for about six weeks now. It has tried to adapt, but we have continued to add volume keeping the body one step behind. Now when we drop the volume suddenly, the body will still be trying to keep up with the workload of the current volume. With the volume being lowered, the body will simply over compensate in the recovery department causing the body to be stronger than ever.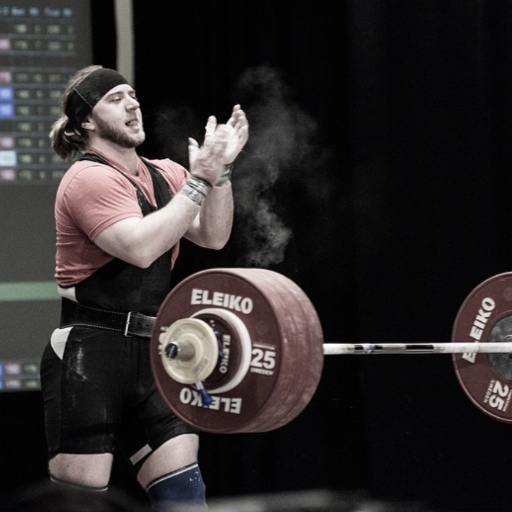 A typical 12-week block looks like this:
• 4 weeks of hypertrophy focused on squats, pulls, and muscular balance while performing the Olympic lifts around two-times per week each.
• 4 weeks of strength and high volume in the lifts; the intensity of the strength work (squats, pulls, rows, and presses) goes up, but volume drops slightly. However the volume of the Olympic lifts goes higher performing the lifts 3-4 times each per week.
• 4 weeks of getting jacked- during the last four weeks we keep the intensity high on the strength work, but drop the volume way down. Slowly we will take the overall volume down while increasing overall intensity of the Olympic lifts. This will end is a taper for the meet, and monster competition PRs.
There are a million ways to do it, but this is the basic summary. I still use daily undulating periodization, and I still use the conjugate method. Basically that means that I am waving the intensity and volume, and I am changing the exercise slightly on a daily basis.
April 4th, I am leaving with my family headed towards Colorado Springs, CO. We are taking a 30-foot RV, and we will be stopping at gyms all over the county to say hi and meet some new and old faces. April 6th will be our first stop in Chicago, IL. I want to see some of my old buddies up there for sure. From there we are going to visit the Grand Canyon, and then we will head up to Colorado Springs. When we determine the exact route, I will let you all know. Hopefully I get to meet, train, and hang out with a lot of you.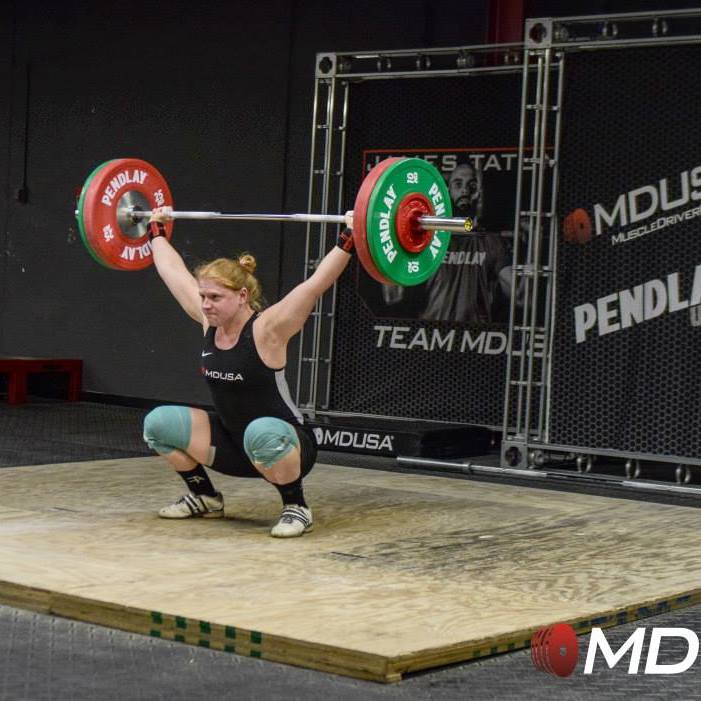 April 14th the Junior Team that has earned a place on the Pan Am team will all come together at the Olympic Training Center for a 10-day training camp before hopping in a plane for El Salvador. I am excited to get to know the other members of the team, and hopefully we can bring home some medals for Team USA.
We have two team members representing Team USA in Russia right now competing at the Russian Grand Prix. That's five of our team members and one coach that will represent Team USA in the next two months. We have put together something special, but we need a lot of help to accomplish our goals.
Here is the model showing our plan: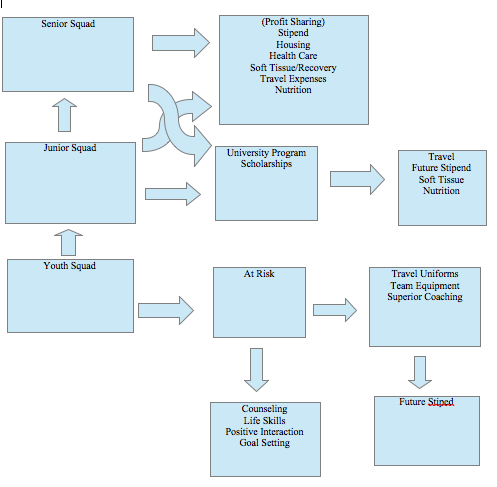 We have filed the paperwork to become a 501c3 non-profit team. We want to positively affect our communities while changing the face of Olympic weightlifting forever. A lot of people have benefitted from the increase in popularity of weightlifting. Now it's time to give back to the sport and watch our men and women win some medals.
If you are interested in partnering in any way, email me at:
Travis.Mash@mashelite.com
Thanks for supporting our team!