3 Fall Chili Recipes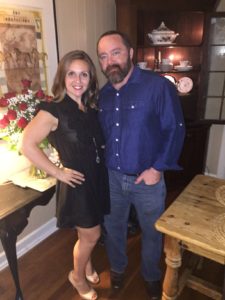 As soon as the weather turns cool, I make some type of chili about once per week. One-dish dinners are so easy for prep and clean up; plus, nobody ever turns down a bowl of warm chili! Even this low-carb version is filling and hearty. Here are three of the chili regulars in the Mash house.
Pumpkin Chili
-1 lb. ground beef or turkey
-1/2 onion
-1 bell pepper
-1 cup pumpkin puree
-1 small can tomato sauce
-1 14oz. can of diced tomatoes, with liquid
-2 cans of black beans, drained
-1 tbsp. chili powder
– dash of cinnamon
-hot sauce to taste
1. Brown the ground beef in a large pot. Then drain.
2. Dice and brown the onion and pepper in the pot and add the beef back into the pot.
3. Add all the rest of the ingredients and simmer.
White Bean Chicken Chili
-2-3 lbs. of bone in chicken breast
-1 small onion, quartered
-3 stalks of celery, diced
-Herbs: rosemary, bay leaf, thyme, etc
-2 cans of navy (white) beans
-1 cup of corn (fresh, frozen, or canned)
-1 big bunch or bag of spinach
1. Place chicken, onion, and celery, and herbs in a large pot and cover with water. Boil until chicken is cooked through.
2. Remove chicken, let it cool, and then debone. Strain the broth and leave in the pot as the broth for the soup.
3. Add the chicken, beans, and corn
4. Add more herbs to taste and simmer
5. Right before serving, stir in spinach until wilted.
Low- Carb Chili
-1 lb. lean ground beef or turkey
-1 onion
-2 bell peppers
-8 oz. diced mushrooms
-1-2 zucchini, diced
-1 28oz. can of tomato sauce
-1 can of diced tomatoes
-chili powder
-hot sauce to taste
1. In a large pot, brown the beef or turkey and drain.
2. In the same pot, brown the onion, peppers, mushrooms, and zucchini.
3. Add the beef back into the pot and add the tomato sauce and diced tomatoes.
4. Add the chili powder and hot sauce to taste.