Check out the "Mash Squat Every Day" E-Book with 4 twelve week programs for weightlifting, powerlifting, super total, and bodybuilding. Find out more below:
Join Team Mash Mafia for weightlifting, powerlifting, athletic performance, bodybuilding, running, or a hybrid approach. This team is already taking over weightlifting, and I plan on taking over all of the other disciplines one at a time. Check it out below:
The Battle Begins in the Training Hall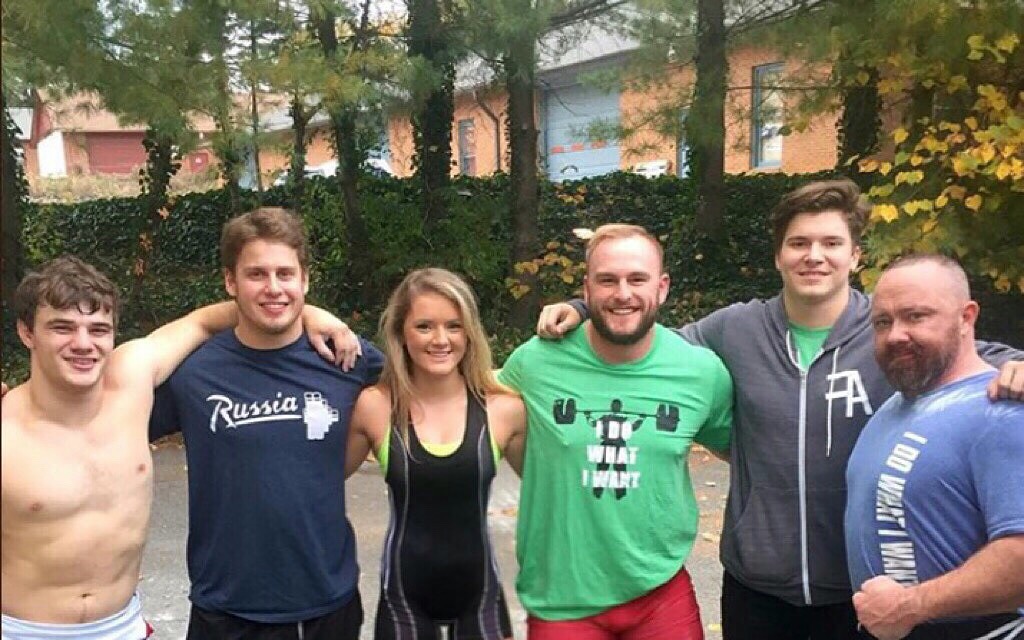 Without a doubt the battle of a weightlifting or a powerlifting meet starts in the training hall. I just left the training hall with a few of my team members, and I can tell you right now that Nathan Damron just made a statement to his competition. First he worked up to a 160k/352lb Power Clean, which is more than most people will open with in his weight class. It wasn't just that he hit that big weight with such ease, but he also only took two warm ups prior to crushing that weight. He started with 70k, and then he went 120k, and finally smashed 160k.
The whole thing took him about 5 minutes. He then proceeded to back squat 245k/539lb like it was an empty bar. What was the statement? Without a doubt he was marking his territory as if he was saying, "I will not be beaten this weekend or any other."
Crushing weights like this in the training hall is a way of crushing the hearts of your competition before the competition even begins. These are the mental games that most people don't talk about. However, all of us that have competed at a National or International competition know exactly what I am talking about.
Tonight I just sat back and observed the athletes' body language and actions in the training hall. It was actually very interesting to see how the different athletes handled themselves. Some were talking loud. Some were strutting around. Yet some were kind of quiet and kept to themselves. Some were playing games more than others. It was interesting to just sit back, watch, and make notes.
How you act in the training hall is an individual thing. I recommend letting it be a natural flow. If you like putting on a show like Nathan, then do it. Whatever you do doesn't really matter. The key is to be prepared for the shenanigans that will be taking place. I recommend ignoring other people, stay focused on your own game plan, and simply worry about yourself.
Competitions are so much fun. You get to travel with your teammates. Then you get to the competition hotel, and you get to see all your friends from all over the country. You go to the training hall, and you give everyone a taste of the improvement that you have made in your current training block. Then there is the warm up room. Well that is an article all of its own with the attitudes, stare downs, and games being played.
Then there is the competition itself. Months of training come down to six lifts on the main stage. It is performance time. It is time to let the world see what you are capable of. Did your training work? The platform will tell the tale.
Then comes my favorite part, the celebration. After a job well done, nothing about weightlifting or powerlifting is more fun than hanging out with your teammates and friends when the competition is over. That's when the training cycle is discussed as well as the future plans. Coaches talk about the past, and athletes talk about the future. It is true weightlifting family.
For any of you that haven't made it to a big National Meet, I pray that you all make it some day. There is nothing quite like it. Yes there are some shenanigans and mind games going on, but there is also community that you will experience. You will meet lifelong friends, and you will come to know truly amazing people. As you can tell, I am so pumped for this weekend. My team is ready, and my friends are here. Stay tuned for some big things form Team Mash Mafia.