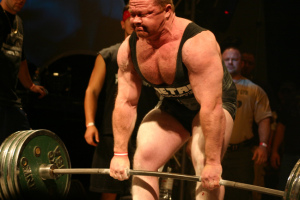 I have decided to post my workout blog daily. I will let you guys follow along, and starting next week and Vlog will be published almost daily. My goal is to provide more content now than ever in my life.
Here is what the week has looked like so far:
Day 1 Sunday
I drove home from Atlanta, got out of the car, and within 30 minutes I was in the Farm Gym.
Power Snatches EMOM- 185lb x 1 x 4 sets, 205lb x 1 x 2, 225×1, 240×1, 250×1
Front Squats 470lb x 1, 355×5, 315 x 5, AND 305LB X 5 all the down sets were superset with Farmer Walks done unilaterally.
Unilateral RDLS with the Fat Bar 70lbs x 5 reps ea leg x 3 sets
Day 2 Monday
Clean & Jerks off Blocks- 225lb/2+1, 255/2+1 x 2 sets, 285/2+1, 310/1+1, 330/1+m x 2
Shoulder to Overhead- 185/5, 185/6, 185/10
Bench Press 225/5 Closegrip with a 4-1-4-0 Tempo
Pushups/15, Pushdowns/10, Fat Bar Curls/10 x 3 sets
Day 3 Today
Jump Rope for 3 minutes
Foam Roller and Stretching for 10 minutes
Workout #1
Bentover Rows 185/8
Planks 45 sec
Jump Rope x 50
3 Sets with Foam Rolling, Cobra Pose, Frog Pose, and Half Kneeling stretch between ea set
Workout # 2
115lb Sled Drag Backwards with Row 25 meters
115lb Sled Drag Forwards 25 meters
Face Pulls x 10
Bird Dogs x 5 ea side
3 sets with hamstring, adductor stretching, and shoulder mobility between ea set
This is the first three days. Day 4 which is tomorrow will be an off day, and then I will repeat the process with different exercises. It will maintain a lower, upper, recovery, and then off day format.
I will publish the complete program next week when I actually complete it. The goal is to be able to perform the Olympic lifts, Power lifts, Bodybuilding, and Grid all at the same time. Mobility and recovery will also be priorities.
This should be a fun one for you guys to follow. I am going to try and teach along the way. I have a new nutrition program that I will be opening up to you guys as well.
Please post any comments or questions below! I will answer each of them!