First the "Mash Squat Every Day" E-Book has dropped. You get 170 Pages, FOUR 12 Week Programs, Mind Set, and Variable Explanations all for the Black Friday Price of $19!
Get it here for $19:
We are looking for partners for our Mash Mafia Weightlifting Team with the immediate need on sending our onsite athletes to the American Open. We are not looking for handouts. Here is what we are offering:
• Free Consultation with me that is Coach Mash for a Donation in any amount. We can cover any topic that you need help with: programming, business, technique, muscular balance, or any other topic
• Free "I Do What I Want" T-Shirt and a Consultation for a Donation above $50
• Free 12 Week Personalized Program along with the Consultation and T-Shirt with any donation above $175
Here is where you Donate:
Help Support Team Mash Mafia Weightlifting
Making Decisions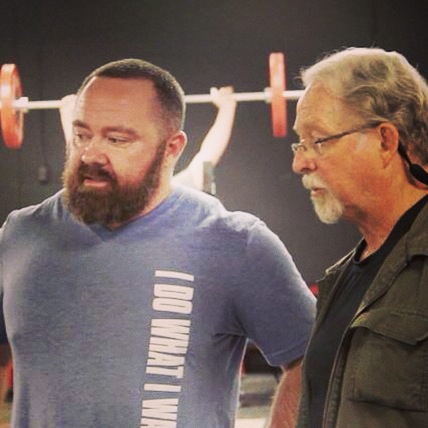 This blog is seriously therapy for me. Today I am writing about a topic that is close to my heart. Lately, I have been in a situation to make a lot of major decisions. A lot of opportunities bring a lot of hard decisions. Over the years I have become a lot better at making decisions mainly because I have made so many bad decisions. Right now I am faced with the most opportunities of my life, so I want to teach you all the process that I go through to make these decisions.
A lot of times there is clearly a correct decision to make. Those are the easy decisions. It's when you are presented with multiple opportunities that are all really good that the process is super important. Mike Bledsoe told me long ago that the hardest part of becoming more successful is an influx of opportunities. I used to pray for any opportunity, and now I pray I choose the right one.
Just a few years ago, I was deciding to open my own gym or move to Dallas, TX for seminary. With the help of my pastor, I obviously chose to open the Mash Compound. I decided that I could affect more people through fitness than anywhere else. That was an incredibly tough decision, but with proper discernment and thought I made the right decision. I know that several of you are faced with decisions like: opening a gym, competing, training full-time, going back to school, etc. Hopefully this blog will help us all.
Yes, help us all! I am writing this for me as much as you, so let's do this together. Here are a few things to consider when making a decision:
1. What's important to you? You have to know this one first! You could call this your value system. For me, it's God, wife, family, gym family, friends, and one more thing: leaving this world a little better than I found it. It' s also maintaining integrity and honesty. Last I always look for a win-win in all decisions. If something in a decision conflicts with any of these values, then it is automatically eliminated.
Your value system is something that should be updated often as it changes as we change as people. I am totally different now at 41 years old than I was when I was 29. At 29 all I thought about was winning a world championship and breaking world records. I didn't let anything get in the way of my goals. I didn't care who I hurt, or what I had to do.
Now my number one concern is glorifying God. Next to that, I want to be the best husband and father that I can possibly be. I also want to be the best friend and coach that I can possibly be. I would never let anything come between these values.
When one is a lover of Christ, honesty and integrity comes with the territory. The best way to glorify God is to live a life that mimics Christ. If a person screams Christ with his or her mouth, but his or her actions say something else, no one takes that person to his word. A win-win is simply looking to come to agreements that are wins for both parties. If a person is constantly striking deals that are only wins for themselves, eventually no one will want to do business with them. A reputation of coming to win-win deals will make people want to do business with you.
2. Start with end in mind! It's morbid, but I suggest visualizing your own funeral. What do you want people to say about you? This question is so important. Personally I want people to say that I loved God with all my heart. I want them to say that I loved my wife like no man has ever loved a woman. I want them to say that I shepherded my children's hearts with wisdom about God and life. I want them to say that he loved his friends. I also want them to say that he worked to leave this world a better place than he found it.
By starting with the end in mind, one can make goals both long and short term to ensure that these things happen. For example, to be the best husband I might want to ensure that my wife gets my undivided attention every night, and a back rub to boot.
3. Have a Life Mission Statement! With your values and the end in mind, one can develop a Life Mission Statement. What is it that you are trying to do on this earth on a daily, weekly, monthly, yearly, and longer basis? For example, I am using the fitness, weightlifting, and athletic performance to teach people the importance of health, goal setting, and using talents to Glorify God and better the world. I am teaching people to use their gifts to help others, and therefore giving their gifts a purpose. All the while showing my family the importance of doing everything as unto God, therefore shepherding the hearts of my family and friends.
Having this mission statement keeps people on track for the big and little decisions. If those decisions aren't a part of this statement, then they are probably against it. This section is really important to the day-to-day responsibilities of life, and the day to day is the way the end goal becomes reality.
These three aspects make decision making much easier. If a decision doesn't match up with any of the three, ditch it. If the decision does match up, then it is probably a safe bet. The real work is figuring the three steps out with well thought out answers. I recommend "Seven Habits of Highly Effective People" by Stephen Covey. It's been a long time since I read that book, but it has stuck with me for over 15 years.
Right now, I am facing decisions that all fit my values, mission statement, and end goal. Now the real trouble struggle begins. All my choices are great, but all come with pros and cons. My pastor Matt McCarthy is the master of helping me with pros and cons. Simply sitting down with him and talking out the pros and cons was therapy for me. Actually just talking with someone you care about and respect is a great way to make solid decisions. It's amazing how the clouds seem to open up when I am sitting down with Matt and just talking.
Then after all the thought process, pros and cons, and discussion with friends, one must have courage. My courage rests in the fact that I believe in a sovereign God. As long as my decisions match up with His word, I trust that His will is going to happen. That truth really makes it easy for me to decide things. Right now, I am facing some of the most awesome decisions of my life. I am able to have immense courage in making these decisions because of my faith. I wish that for you all.
Over the coming weeks, I will be announcing these decisions as I make them. Don't worry, they should all be really cool and exciting for you all. I hope that they will allow me to be a better husband, father, friend, coach, son, brother, and Christian. It will be exciting to see!
I am not saying that I never get afraid. At times I am afraid that I will make the wrong decision. Sometimes I doubt my own abilities. I know sometimes people think that I have all the courage in the world, but they just see my game face. The truth is I am human, but my faith and the love of my family keeps me courageous. These principles keep me focused in the right direction. They can work for you too.
First the "Mash Squat Every Day" E-Book has dropped. You get 170 Pages, FOUR 12 Week Programs, Mind Set, and Variable Explanations all for the Black Friday Price of $19!
Get it here for $19:
We are looking for partners for our Mash Mafia Weightlifting Team with the immediate need on sending our onsite athletes to the American Open. We are not looking for handouts. Here is what we are offering:
• Free Consultation with me that is Coach Mash for a Donation in any amount. We can cover any topic that you need help with: programming, business, technique, muscular balance, or any other topic
• Free "I Do What I Want" T-Shirt and a Consultation for a Donation above $50
• Free 12 Week Personalized Program along with the Consultation and T-Shirt with any donation above $175
Here is where you Donate:
Help Support Team Mash Mafia Weightlifting