Last week I was in Guatemala with Team USA at the Pan American Championships. Instead of hanging out and doing the normal chit-chat with coaches and athletes, I decided to take advantage of having so many champions in one place. I wanted to find out if there were any obviously similar characteristics between the most successful athletes. I interviewed and quizzed the coaches and a few of the athletes who I am most familiar with. The results were quite eye-opening to me, and they might be to you as well.
Here's the key to unlocking even more gains in 2020...
Become a member of the Mash Mafia.
* Fully Customized Programming
* Unlimited Technique Analysis
* The Best Coaching in the World
Here are the athletes/coaches I talked to:
Jourdan Delacruz and her coach Spencer Arnold
Boady Santavy and his coach/father Dallas
Kate Nye and her coach Josh
Wes Kitts and his coach, the Godfather Dave Spitz
Plus I will give some insight from coaches of a few other athletes and some insight regarding athletes outside of weightlifting.
A common bond?
I've been curious for a long time to see if there was a common bond between successful athletes, and I think I have found it. The common trait, which I will reveal later in this article, is something we can all work on. However, it might require a few of you to get out of your comfort zone. My hope is that all of you will read this with an open mind because I think there is something a lot of you can learn and apply. Now let's learn about these amazing athletes.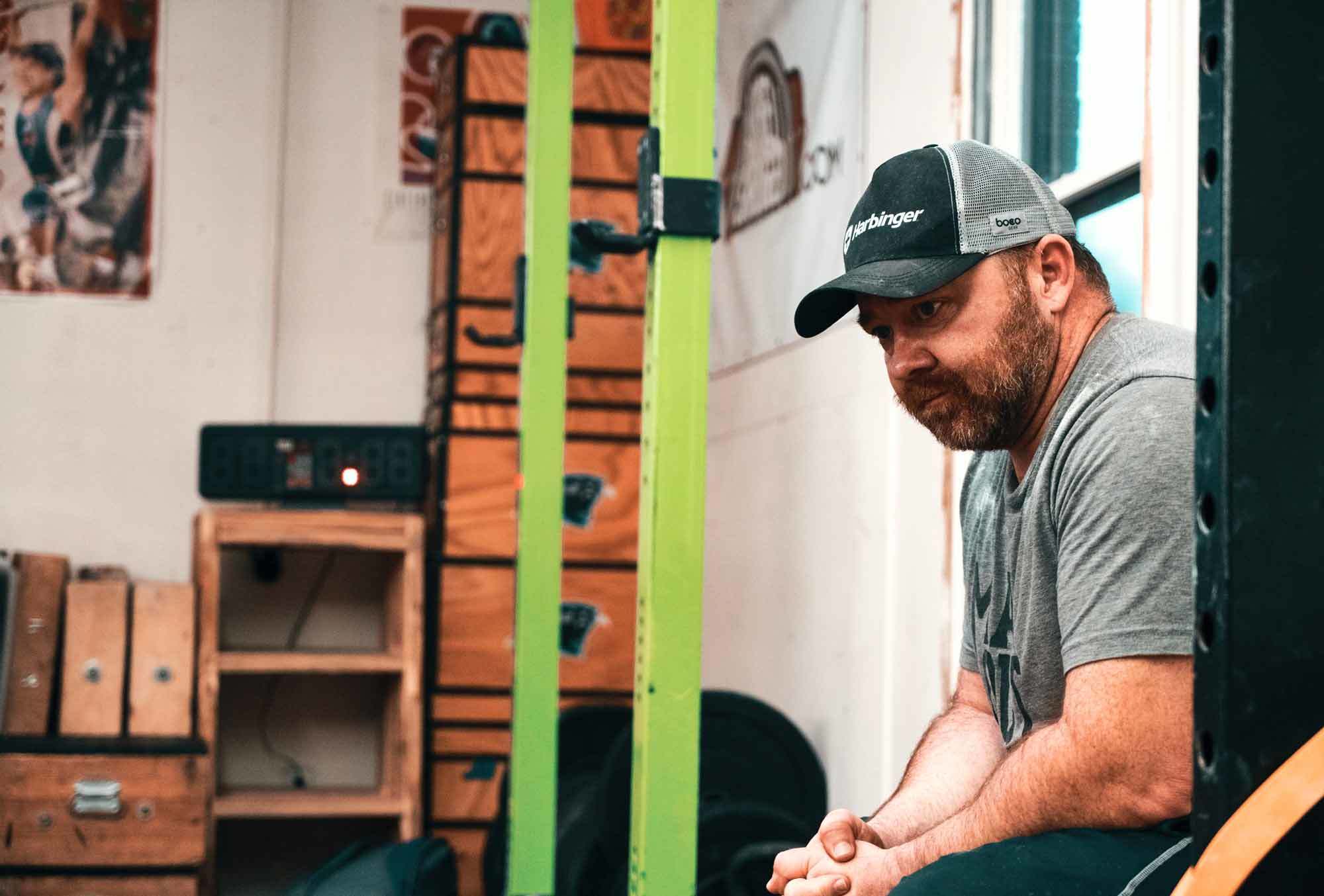 Jourdan Delacruz
Her coach is one of my best friends, Spencer Arnold. His programming is a combination of velocity-based training, linear periodization, medium intensity (rarely going even close to maximal), and a lot of accessory work to strengthen the body with a holistic approach. He's also known as a sort of data-driven coach, collecting as many data points as possible to predict future outcomes.
Jourdan is a calm, yet confident athlete. Her teammates joke that she is dead inside because of her never changing facial expressions. She likes a calculated approach, which she explained in a story. When she was younger, she bombed out of two big meets in a row – the youth Pan Americans and the American Open. From that point on, she vowed to never let it happen again. Her confidence comes from a feeling of preparation along with steady improvements, versus big jumps from meet to meet.
This approach has her constantly hitting personal records from meet to meet in the range of one to four kilograms, which over time adds up to massive improvements. She only goes for maximal lifts during competition, so it appears she is never truly at maximum. This leaves her knowing she is good for more. I think this approach will prove to be good for her especially when she is required to go all-out when it counts. I believe she will approach every lift with the confidence she can make it.
Boady Santavy
I got to really hang out with Boady's father, Dallas, in Guatemala at the 2019 IWF Senior Pan American Championships – just a few days before writing this article. Dallas is also Boady's coach, so he filled me in on their program. They train four days per week, about four hours each session. There are percentages laid out in each of the snatch and clean and jerk, but the percentages are there to ensure enough volume is being performed to get better at the lifts. There is an element of the Bulgarian Method or Max Effort Method because Boady has a green light at all times to push the percentages to as close to 100% and above as possible. It's actually encouraged to push past the programmed percentages.
They stick to the main lifts of snatch and clean and jerk, and mainly from the floor. They will use variations only if there is a movement flaw or weakness that is standing out. They are very much sport specific to the sport of weightlifting.
Boady's biggest quality that sticks out is his confidence and mindset. He doesn't look at other Canadians. He compares himself to other weightlifters from around the world, which is exactly what other athletes should be doing. If your ceiling is other athletes in your country, you definitely will never get past those numbers. Boady actually seeks out some of these lifters, and then he travels to train with them. For example he traveled to Qatar to train with Meso Hassona. This allows him to learn, and it puts him in the same room with one of the best weightlifters in the world. Most great athletes will rise to the level of performance of those they are around. Boady has done just that. His expectations are that of a 182kg/400lb snatch. Most good weightlifters in America or Canada think about 160kg or 170kg as the big number. That mentality keeps them from ever excelling on the platform.
Kate Nye
I talked to Kate and her coach Josh the morning of her massive performance at the Senior Pan American Championships. She totaled an American Record of 245kg, which is mind-blowing. Her coach told me they definitely go heavy the last few weeks before competition. It appears he programs with a type of linear periodization along with an element of the conjugate method. They use a lot of boxes and blocks for maximum effort work leading to the full movements, and without a doubt it appears to be working. Her 110kg snatch and 245kg total is the highest in American history.
What impresses me the most about Kate is her ability to perform on the platform. I've personally watched her miss a 90kg snatch three times in warm ups – and then she went three for three in that same meet, hitting an all-time PR. Her face literally transforms when she walks onto the platform. She goes from a nervous girl to a fearless killer. If you are going to beat her, you are going to need to go six for six and straight up out-lift her. If you're hoping she misses, you are probably going to lose.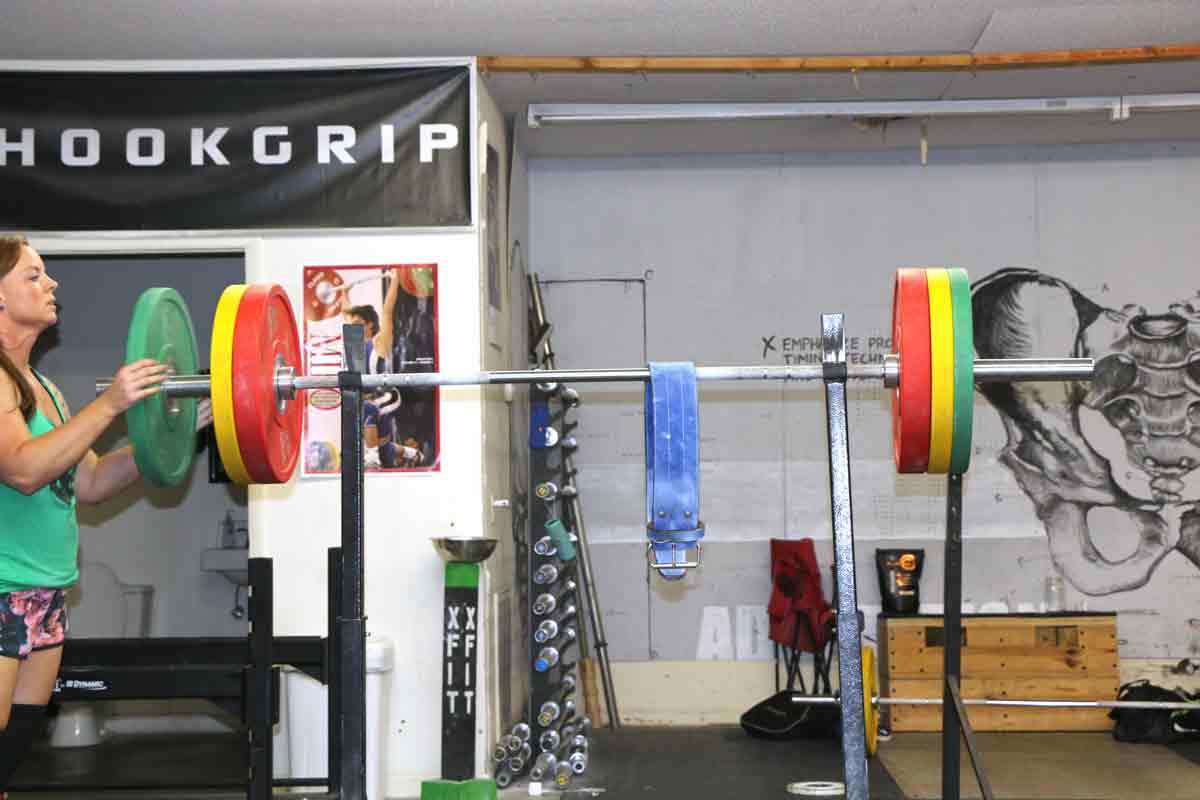 Wes Kitts
I'm Wes's number one fan because of his attitude. I am also besties with his coach, Dave Spitz. Dave is probably the most popular weightlifting coach in the entire world along with the most well known gym in the world, California Strength. It's easy to identify Russian and Bulgarian influences in the Cal Strength program. Wes rarely maxes out the lifts during the majority of his training. However, during the last few weeks of his training program, they will spend a solid block of four or more weeks going up near Wes's maximum and sometimes above. I'd definitely say they use the conjugate method, using different variations to target maximum effort. They will use a lot of block jerks, cleans/snatches from blocks, and some clean-only variations.
The advantage Wes has is he has been a high-level athlete his entire life. He played running back at a Division I University, and he made a close run at the NFL. He is used to winning – and that's exactly what he did last week, snatching 176kg and clean and jerking 223kg for an American record total of 399kg. Wow! Wes approaches the bar with a calm yet focused demeanor much like a star quarterback approaches the Super Bowl. I believe this approach will lead him to an Olympic medal someday soon.
The Athlete's Advantage
As you can see, the only similarity between these athletes is confidence and attitude. Each of these coaches works with other athletes who are nowhere near the level of these athletes. These coaches also work with athletes who sometimes bomb out, go three for six, or worse. A solid program is absolutely crucial for the success of an athlete. However, if the athlete doesn't have a good mindset, it's not going to matter. It won't matter if the athlete has the most potential of any athlete in the world. It won't matter if the program is the most scientifically based program in the world. It won't matter if the athlete is the most technically proficient athlete in the world. If the athlete isn't confident and focused, they will inevitably fail miserably.
It baffles me when athletes spend so much time on mobility, nutrition, technique, and recovery – yet they spend zero time trying to work on their mental performance. This article clearly shows the importance of a solid sports psych program. There is too much literature out there, and too many great sports psych doctors out there for athletes not to be taking advantage of the information.
Want to Win the Mental Battle in Training and Competition?
Overcome the Mental Struggle with Performance Zone
Mash Elite brings you a proven approach to increasing confidence, eliminating negative thoughts, confronting fear, and functioning at peak capacity.
This doesn't just pertain to weightlifters. This goes for all athletes. Why was Michael Jordan the best basketball player? Yes, he was skilled, but his mindset was head and shoulders above the other player. Why does Tom Brady dominate? All you have to do is watch how the man carries himself, and I am not even a fan. However, you have to recognize greatness when it's right before your eyes.
I hope this article opens the eyes of many of you. There are a lot of great athletes in America who have everything except a solid mindset. I can't express the importance of a solid sport's psych program enough. If you aren't working with someone, you can read our book Performance Zone to get a solid base. However, every athlete should strive each and every day to improve their mental game much like they work on the other elements of their game. I recommend closing this article and immediately taking action on this one element which will take you even closer to becoming a master of the mundane tasks that losers will always avoid.