For an awesome tool to quantify weaknesses, fix those weaknesses, control common aches and pains, and all things recovery, check out our new book "No Weaknesses. Check it out here:
The Brand New Mash Elite E-Book: "No Weaknesses"
Check out the "Mash Squat Every Day" E-Book with 4 twelve-week programs for weightlifting, powerlifting, super total, and bodybuilding. Find out more below:
Tips for Competition Learned from the Youth Pan Ams
Well today was a great start to competition at the Youth Pan American Championships in Guatemala for Team USA. We had two lifters and walked away with five medals. Emma Nye walked away with Bronze overall, Bronze Clean & Jerk, a PR Clean & Jerk and PR total. Olivia Chardon walked away with three Silver Medals. She also set three American Records and three personal records.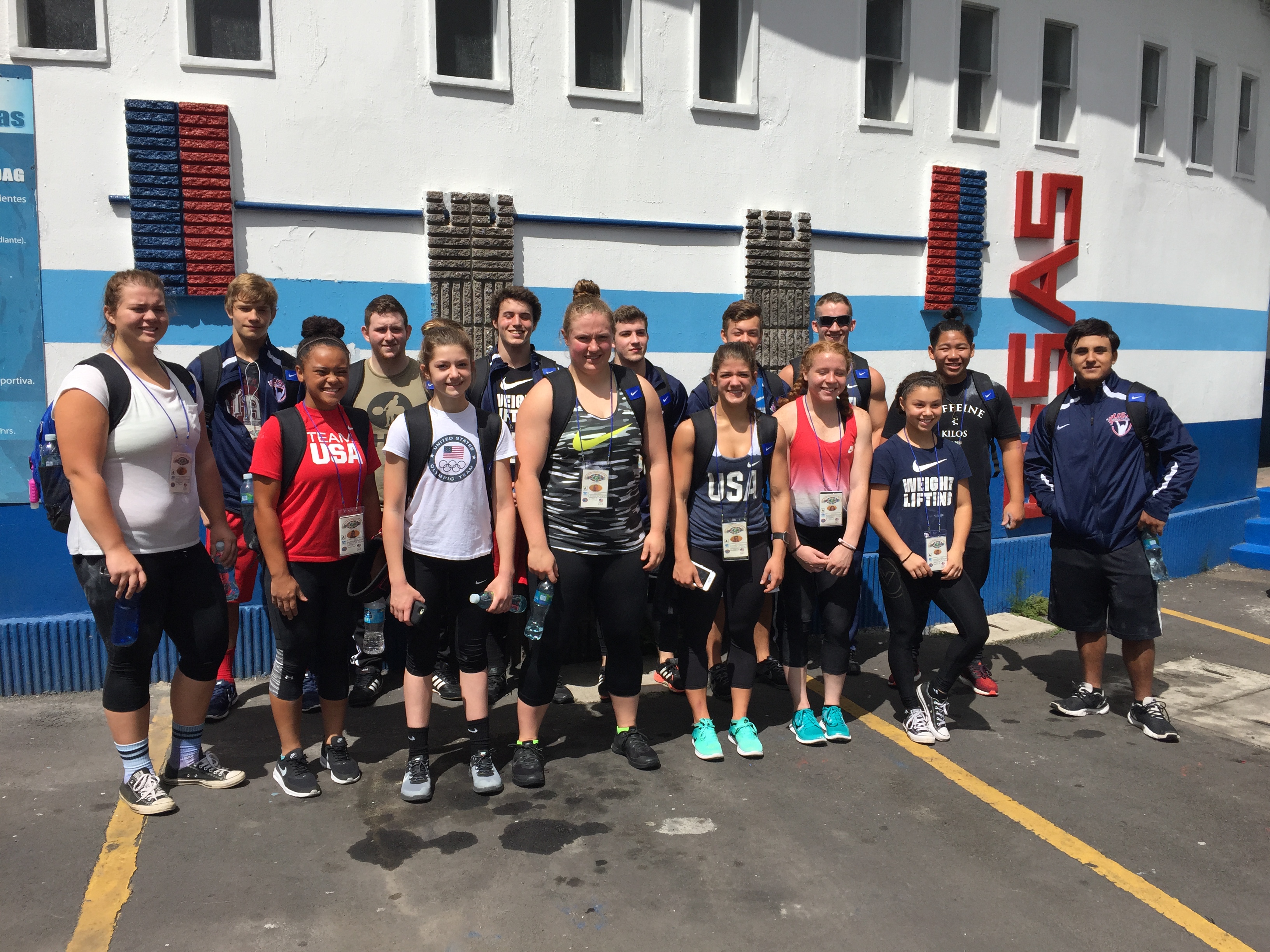 I learn so much at all of these International competitions. I love to pass on that information to all of you, so you can add it to your own arsenal. Here are a few nuggets for all of you:
1. Have a plan written out. If you are coaching a gifted athlete, you need to have a plan. There are two parts of their training that must be planned. Their taper and competition day must be written out, discusses and carried out. Here's an example:
Taper Week-
Day 1
Snatch work up to a max limit to one miss
Clean & Jerk work up to an opener
Back Squat work up to 90% x 1
Day 2
P. Snatch 70% 3 x 1
P. Clean and Jerk 70% 3 x 1+1
Bentover Rows 3 x 8
Day 3
Snatch work up to opener
Clean and Jerk work up to last warm up
Front Squat work up to 90% x 1
Day 4
P. Snatch and OH Squat 65% 3 x 1+1
P. Clean, Front Squat, and Jerk 65% 3×1+1+1
Day 5
Bar Work and Mobility
Day 6 Meet Day
Snatch
Bar Work- 21 attempts and 24 attempts out
50k-18 attempts out
60k-15 attempts out
70k-12 attempts out
80k-9 attempts out
90k- 6 attempts out
95k-3 attempts
100k Opener
Clean and Jerk
Bar Work- 24 attempts out
50k-21 attempts out
70k-18 attempts out
80k-15 attempts out
90k-12 attempts out
100k- 9 attempts out
110k-6 attempts out
115k-3 attempts
_____________________
120k Opener
Here's another thing. If your lifter goes on an International Meet without you, make sure that you send them with a plan like this one. Don't send them to a meet blind. Yeah the Team USA Head Coach will give them something to do, but they need to stick to the plan that you've developed.
2. USADA and TUEs- Here's the thing. If you are taking supplements or any medications, you need to contact the USADA Hotline. You are responsible for the things that you put in your mouth. If your athlete needs medications that are banned, you will have to fill out a TUE to get an exemption. If you don't have one, you can't compete. If you are going to coach International athletes, you will need to get familiar with USADA.
3. Examine the Competition area- you need to know the warm up area. You need to know what to expect. You need to examine the walkway from the warm up room to the platform. You will want to make sure there are no obstructions that might trip your athlete. Finally, you will need to have your athlete to stand on the platform prior to the competition. The main reason is to find their focal point.
These are just few points that I wanted to teach you guys. It's the little things that will take from a good coach to a great coach. Now I am off to coach for day 2. Wish all of us on Team USA good-luck!
Guys and gals, if you want a tool that will help you along your fitness path, I would be honored if you checked out the brand new "No Weaknesses" E-Book. For more information, click on the link below:
The Mash Elite "No Weaknesses" E-Book