We all love to win. No one loves to win more than me!
If you know me, you probably would agree. Some would say that I have an unhealthy desire to win, and that might be true. However, I have learned to have a healthy relationship with failure. Does that mean I enjoy losing? Not even close! Does it mean that I don't get upset when I lose or one of my athletes loses? Absolutely not! That's a normal reaction.
What does developing a healthy relationship with losing look like? That's the question.
I am not saying that you should be indifferent. I hate the phrase, "you win some, you lose some." When you work hard for a goal, commit to it, and execute a plan, you should go into whatever endeavor expecting victory. I don't know about you, but I don't work hard to lose.
We are here for you during this Coronavirus crisis.
Let us help with customized programming and coaching when you have limited access to gym equipment.
If you are financially able to join our online team for customized programming at this time, we would appreciate your support.
If you are financially struggling during this time, we still want to help. Email us and we will try to help out in any way we can.
* Fully Customized Programming
* Unlimited Technique Analysis
* The Best Coaching in the World
What is victory?
Before we go on, I want to define 'victory' because it's different for everyone. Let's look at a few examples. If you're a strength athlete, some of us are looking to qualify for a national-level event. Some of us are trying to make the top ten, medal, or win the competition. Yet again some of us are trying to make an international team, win a medal at worlds, or even win the Olympics. Heck, maybe you are just trying to make all your planned lifts at your first meet.
What if you are a traditional sport athlete, such as a football player, wrestler, or softball player? A victory to you might look like the following:
Making you high school team
Earning a starting position
Earning all-conference
Earning all-state
Earning a scholarship
Playing Pro
You get it. The same can be said for teams. A victory to each team can be defined slightly different. This same outlook on victory can be applied to all aspects of life:
Family
Business
Friendships
Spiritually
The point I want to make is we are all working hard toward our own idea of victory.
The question is, "what happens when we lose?" It's taken me a lifetime to figure this one out, and sometimes I still get it wrong. However, I can shed some light on the subject for all of you still struggling to deal with the losses that life will occasionally throw at you.
Case Study 1: Powerlifting Nationals 2004
In powerlifting, I rarely lost. One of the hardest ones to face was flying all the way out to California to earn my first ever bomb out. Here's the saddest part of this tragic tale. I bombed out opening up at 930 pounds, when I could have easily won opening up at 850 pounds. It was my ego that drove me that day. No one could talk sense into my closed-off brain. My brain was too filled with testosterone to do the smart thing. So how did I respond?
Part of my response was wise, and part of it was immature and silly. I stormed to my hotel room like a furious bull and started formulating my plan for the next competition. I didn't talk to another human for over a week, which was the silly part of all of this.
I've since learned to win with humility and lose with composure. You never know who is looking up to you. That might not mean much to some of you, but it means everything to me. If we aren't inspiring others in our physical endeavors, then what are we doing? Who cares if we win the Olympics or world championships if we aren't trying to encourage others? Winning is meaningless without substance – at least in my eyes.
So I flew home, and I started working toward the next big competition – which was the WPO Semi-Finals (the professional powerlifting organization of the time). I squatted deeper, better, and more often than ever. I worked on every known weakness. I improved on my recovery, especially in the nutrition and sleep department. I left no stone unturned.
The result was the all-time world record total of 2410 pounds in the 100-kilogram / 220-pound weight class. That was also the pound-for-pound best total of the time worldwide. I had turned my failure into success, increasing my total by 110 pounds during that time period. A lot of things changed in my life forever due to that victory, but really it was all due to a semi-good response to failure.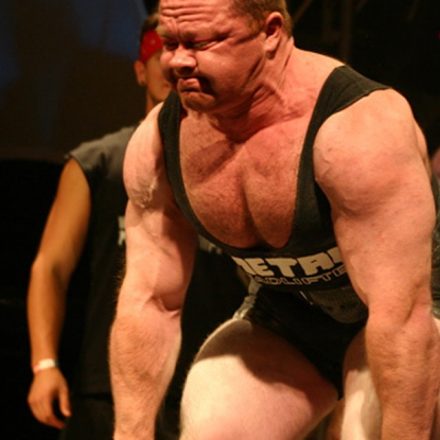 Case Study 2: Weightlifting Nationals 2017
In 2017, our Mash Team was stacked on the men's and women's side. We were the clear pick for winning both. That was until everything that could go wrong actually went wrong. Let me throw out a few:
Six people either bombed out or got hurt
One missed their weigh-in
Several under performed
It was a nightmare! I admit that for a split second I contemplated quitting as a weightlifting coach. It was truly a defining moment in my career. Obviously, I didn't quit. But I did make several changes.
After looking back over the competition, there were quite a few bright moments in an otherwise dismal weekend. We won some individual national championships, and we left the competition with three men on the senior world team. However, there were some real changes that needed to take place:
Culture
Team Focus
Details
Our culture had taken a turn for the worse. My desire to win a team championship had clouded my judgment as to whom I would allow on our team. Coach Sean Waxman, my friend and mentor, pointed this out to me in his direct New York City style. Several of those team members are no longer with us, and now the culture is so much better. We are no longer a bunch of rebels running crazy. Our athletes listen to their coaches, and slowly all of them are becoming masters of the mundane. They are also kind to one another, and they are competitive yet supportive of one another.
The other big change we made was deciding not to take part in the team competitions anymore. I am not saying they are bad goals. It's simply that our goal as a team is to help each individual reach the absolute pinnacle of their capabilities. The team competition simply adds extra stress to an already stressful competition. I want to do what's right by the athlete not what's right by the team.
At the end of the day, the team that sends the most athletes on international teams is the team that is actually winning. If I win a national championship and send no one to the world championships, I have failed. Now I am not trying to pass my ideology of to all of you as some law. It's simply the way that I see it, and it's the view of my team.
World-Class Powerlifting & Weightlifting Meet Preparation
Get Travis Mash's Guide to Meet Prep & Strategy
World champion and world-class coach Travis Mash boils down decades of experience to give you the tools and knowledge you need to crush your next meet.
The decision has led us on a streak of success. For example we average 4:6 at the Junior National Championships and Senior Pan American Championships Qualifier – and zero bomb outs. I am not saying we never bomb out, but they are few and far between now. Normally, if something like that happens now, it's because we are being ultra aggressive and trying to make Team USA.
There's one other benefit this new philosophy has given us. We make a much higher percentage of those aggressive attempts. All you have to do is look at the American Open Series 3 held in Las Vegas at the end of 2018. We absolutely crushed it. Hunter Elam came out of nowhere to earn a spot on the World Team by opening up at a lifetime PR clean and jerk of 121 kilograms and nailing it. We were aggressive all weekend just like that, and the entire team hit some sort of personal record. We also left the competition with four locked on the Senior World Team, two locked on the Youth World Team, and multiple American records. That's victory to me, y'all. If the entire team goes 2:6 with this result, I am ok with it. 6:6 with no one on Team USA and/or no one breaking an American record is not a victory. You can keep your little wristband. But once again, this is just our mindset. I'm not saying everyone should think like us. Heck, life is a lot easier not thinking like this.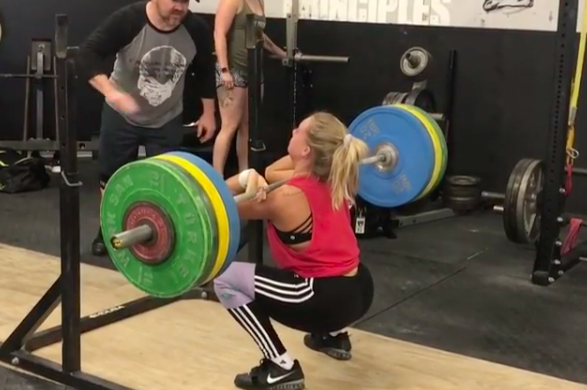 We've also learned to communicate better, and now Coach Crystal handles most of the details like what time weigh-ins are for each individual. Overall the tragedy of 2017 has been a major blessing. Our team is winning more than ever, enjoying each other more than ever, and having a better time slinging weights. That terrible competition helped us define ourselves as a team, and we are all better for it.
And now…
Recently at the Vegas Invitational/University Nationals/Youth World Championships, we had a 90% success rate with a couple of hiccups. We didn't even flinch at the hiccups. We simply addressed the issues and moved on. It's a necessary lesson all of us have to learn in life.
What's the moral of the story? You don't have to like losing. You shouldn't like losing, or be indifferent to it. However if you want to be someone who wins most of the time, you have to be able to learn from losing. Otherwise, you'll be the one who continues to lose again and again. I refuse to be that person, and I don't want that for any of you no matter how big or small your goals are.