COVID-19 has changed so much.
It's changed the world. It's changed healthcare, it's changed the economy, and it's changed societies. And while it's very small compared to all that's going on, our training has changed as well.
I'm working out in my driveway. The Mash Mafia is training on Zoom. And with changing competition schedules, we're able to switch up our programming (and experiment with some new protocols).
Check out today's podcast where we talk about all that's gone down.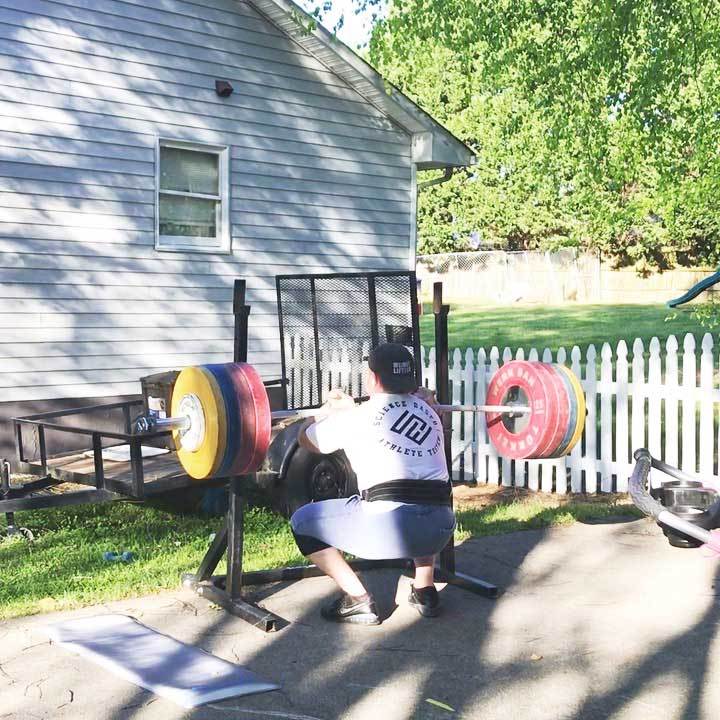 We are here for you during this Coronavirus crisis.
Let us help with customized programming and coaching when you have limited access to gym equipment.
If you are financially able to join our online team for customized programming at this time, we would appreciate your support.
If you are financially struggling during this time, we still want to help. Email us and we will try to help out in any way we can.
* Fully Customized Programming
* Unlimited Technique Analysis
* The Best Coaching in the World
LISTEN IN TO TODAY'S PODCAST AS WE TALK ABOUT:
Coordinating training sessions virtually – and with differing equipment
The delays in competitions – and how the Mash Mafia is using that delay well
The "Mash" Contrast method
How Travis got out of a training rut
What NOT to do when the CNS is tanked…and what you should do
and more…