Why I Coach
This morning, I got out of bed, picked up my phone, and started glancing through social media. I believe that social media is the new newspaper. The first thing that sparked my interest was the news that my long-time athlete Cade Carney had earned the starting position at running back for Wake Forest University on opening night one week from today against Tulane.
He's a Freshman at Wake Forest. He's been with me, since he was in 7th grade. I watched him start his first varsity game as a freshman in high school. I remember running down the sidelines when he took his opening run 60+ yards down the field.
This is why I coach! This young man and I have had so many conversations preparing for his debut in college. We started talking about it when he was in 7th grade. He got his first offer in 9th grade. We started talking about the attitude that he should take as a freshman in college when he was a freshman in high school.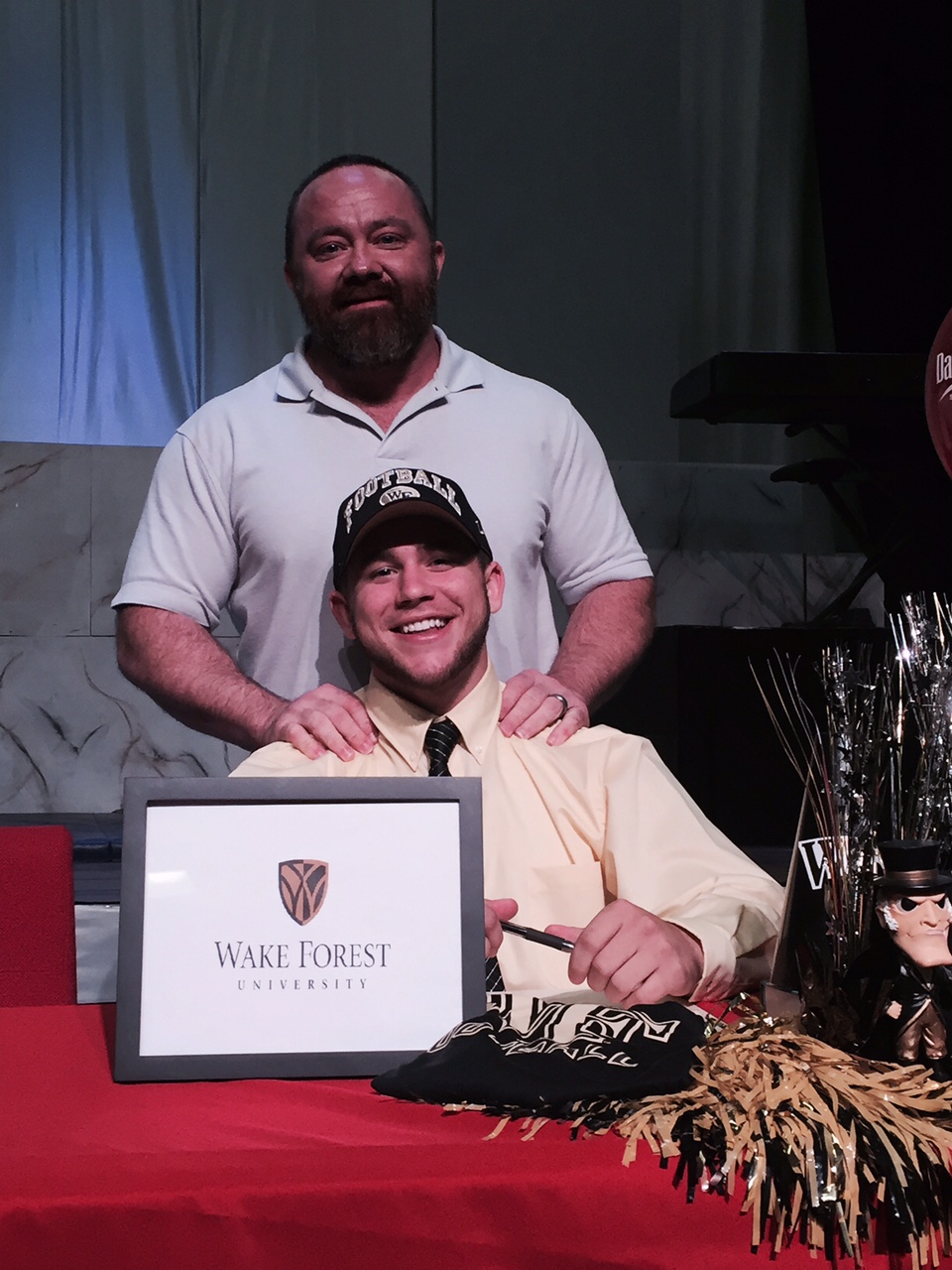 Now he's there, and he's doing it. I got to watch him practice last week, when I was hanging out with Jason from our team sponsor Intek. He was definitely a buss word, but no one told me that he was going to start. This amazing young man worked his butt off. He trusted me with his strength and athletic performance, and praise God it paid off.
This amazing athlete rolled into his freshman year with a 170k/374lb Clean, a 500lb+ Back Squat, a 405lb Bench Press, a 40" Vertical Leap, and a 4.4 sec 40. We didn't use ladders and cones. We used the barbell, sprint mechanics, vertical leap mechanics, and deceleration mechanics to create a monster. My man William Bradley definitely helped out with the speed mechanics.
The thing that we didn't do is a bunch of fancy crap that doesn't work, but gets you parents all pumped up. We did the same stuff that his Head Strength Coach, Coach Hourigan, is having him do now. If you want to know what an athletic performance program should look like, go watch the college programs.
Anyways talking to his father today was a beautiful time to reflect on the past few years. Cade's family put their trust in me, and praise God I didn't let them down. Trust is what it takes to be successful. The family trusts the coach because they did their homework and picked a good coach.
I am very thankful for opportunities like this that God has placed in my life. Today his father Carl talked about getting Cade's younger brother training with me. Word on the street is that the younger brother is the real killer on the field. I can't wait to see the monster that I create with this kid. Of course it's the monster genetics that mom and dad give the athlete than truly determines the final outcome. I'll still have fun with my part of the process. Let's go Tate!!! (FYI that's the younger brother's name)
Talking to my friend Zach today, I hope that all of you coaching are doing do because you love people. That's why I coach. I want to help young men and women reach their goal. Truly I just like seeing the smile on their faces. If you're a coach, you should feel the same. If not, consider a different career.