Universal Tips for Success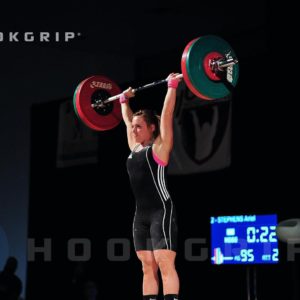 I just got home from a long weekend in one of my favorite cities in America, San Antonio. I was teaching at another one of my Learn 2 Lift Seminars at Mission CrossFit. The people in San Antonio are some of the nicest people in the world. You can bet that I will be back next year, and not to mention the barbecue in San Antonio is to die for. Next weekend I will be in Ontario at CrossFit Whitby. I am so excited that Emily Drew and Rock get to go with me. We are going to do a few days at Niagara Falls, and then Learn 2 Lift touches down in Canada.
This weekend, I did a lot of thinking about all the ways that Barbell Life transfers to real life. One major way is the way that people find success. There are some simple Universal Tips that can help you all become successful on the platform, as a father or mother, or in business. I have applied these tips to a lot of areas of my life, and now I am passing them on to you.
1. You must be a "Master of the Mundane"! You have to be the person that does the little things, and you have to do them all the time. This is the person that wins. Ariel Stephens exemplifies this trait. She is on point with her nutrition, sleep, warm up, cool down, mental focus, recovery, and muscular balance. She doesn't miss anything. This is why she will be hard to keep off international teams.
The same works in business. I am in constant pursuit of identifying all the little things that will make my business, Mash Mafia and The Barbell Life, the best Online Presence in the world. I am a long ways off, but I am working on changing that. Constant information, better customer service, proper hiring and training, communication, and quality control are all areas that I am working on now. There are a lot of Online Teams out there, but none that take their athletes as seriously as I do. You can ask Hillary Rizor about that one.
2. Relentless Approach- When everyone else is watching TV, the winner is stretching, recovering, or in my case blogging. This is the big one. Winners take advantage of every minute to do the things that others will not do. When other athletes go out drinking and partying, Future Olympians are taking their ice baths and going to bed. When lazy associates at the firm are watching football on TV, the future partner is studying the competition.
3. A Steady Mental Approach! This one is huge, so listen up. The athlete, businessperson, or parent that maintains a steady mental approach will always be the best. If one is strictly emotion driven, there will always be too much room for error. If any little thing goes wrong, the whole day or performance will be shot. My ability to relax and focus was no doubt the very reason that I was able to win three world championships. There was a time that this one was hard to work on or improve, but now there are several experts that can help athletes or businesspersons learn to focus.
4. Choose to do the Productive Thing instead of the Easy Thing! This is a huge divide between the successful and the not so successful. It's easy to surf the web, play on Facebook, and scroll through Instagram, but doing the research, getting your sleep, and preparing for the next day is what wins. Ask your self frequently, "Am I doing the things that are productive, or am I wasting time?" A lot of use would be shocked if we added up the time that we wasted daily. Time is everything! It is our number one commodity.
5. Have a Plan! I am so surprised of the amount of people that go through life without a plan or goals. How do you exist? Or are you only existing? Daily we should have 1-3 main "to do's" that are the hard things that will determine success. Make that connection to the person that you want to get to know, write that blog, or spend that extra time working technique.
All three of these tips can be improved and worked on. Think carefully and if you are lacking in just one of these, spend some time changing your habits and improving your weakness. A lot of these tips are habits that people have developed over time. These habits can be altered. It will take some time, but you can do it. Simply choosing to do the productive thing over the easy thing will change your life in all areas.
I hope that all of my athletes and employees strive to improve all of these traits. Helping people better their lives is something that I am totally passionate about. Look these over, and if there is something that you can improve, start right now. Don't put it off! This life is short man, so get it done now.
Join Team Mash Mafia Weightlifting and prepare for your future!
If you are a powerlifter, you can get Coaching by Travis Mash to reach your goals.
Eat & Lift What You Want gets you Nutrition and Training, so pick what fits your needs.