One Spot Left for the Mash Mentorship
We are two weeks away from the Mash Mentorship taking place October 18th-21st. We are keeping this group small because I want personal attention especially in this first one. The fitness industry is a crazy world. It's a hard one to navigate, but nothing is more rewarding than a career based on helping other people. That's the deal in the fitness industry no matter what direction you take.
Chris Moore and I had the idea of a mentorship a few months before his death. It was meant to be an experience like none other. We had both been a part of masterminds, and those are cool. I am actually getting involved in one of those next year. However with a mentorship I want personal attention with smaller groups. I am looking for under five people per group.
Obviously with small groups, I am not going to make a lot of money. That's ok. This was never meant to be a moneymaker. This is a way to give back. I want to teach the attendees all they need to know to be successful in this industry whether it's coaching amazing athletes, building a thriving business, or balancing it all with a loving family. The goal is to teach the attendees exactly what they want to know.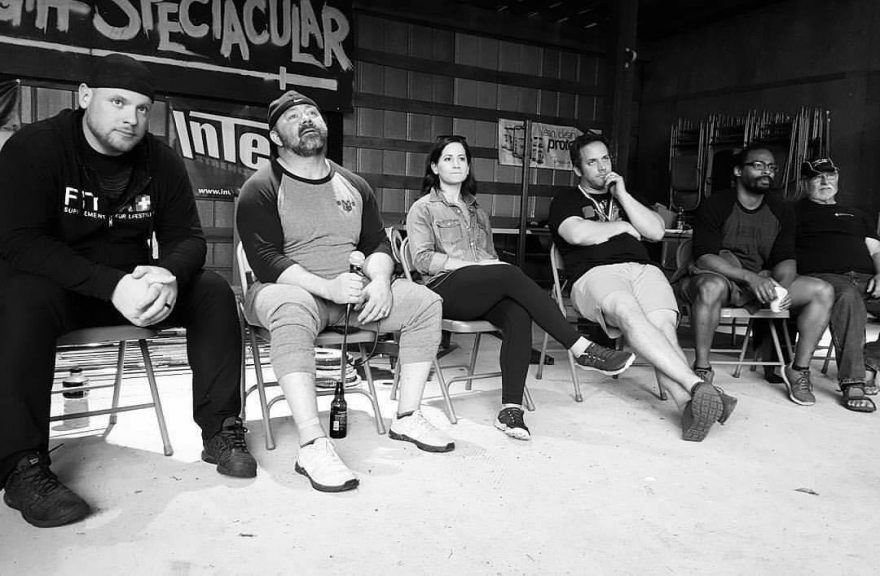 The entire four days is going to be centered on the individuals not on some predetermined itinerary by me. I have made so many mistakes in my career. I like to say, "if I could do it all over again" way too much. I want to help you avoid these mistakes while capitalizing on my successes.
Coach Don McCauley has also talked about doing a mentorship/apprenticeship for coaches, and I loved the idea. There is just so much to learn as a coach in this industry. The biggest one is that if you can't run a profitable business, you aren't going to be coaching very long. The two go hand in hand.
My heart burns for these coaches. Why? The answer is because coaches are people that want to spend a life helping others achieve a goal. It's a selfless job, and that make me want to help those people. I know so many people that have left lucrative careers to coach weightlifting, CrossFit, powerlifting, and general fitness because they care more about other people than they care for themselves. They just want to help people.
Who's going to help them in the meantime? Who's going to teach them how to raise money, grow their gym, create business systems, produce a powerful social media campaign, and balance it all? Who's going to teach them how to properly coach other people? That's my passion y'all. I want to coach the people that coach. Is it crazy? Maybe but I know how much they need help. If I hadn't had people like Mike Bledsoe, Coach Joe Kenn, and Zach Even-Esh help me; I would never have made it in this industry. It's that simple.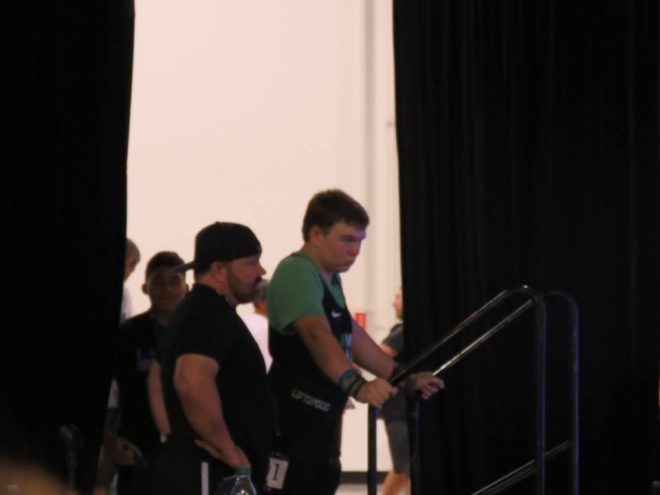 If you're a coach or trainer that has questions about succeeding in this industry, I want to answer 100% of your questions. I want to get to know you, and help you in the future as well. This is about starting a relationship. This is about me helping you succeed. I want everyone that attends to leave the mentorship with new ideas and a plan to succeed. I want all the attendees leaving as new friends of mine that I am committing to help in the future.
As you can tell this is something that I am passionate about, and it's something that I am going to continue to pursue ongoing. I am committed to helping coaches succeed. If you want to start a successful career in coaching, check out the Mash Mentorship:
For details: ⇒ Mash Mentorship October 18th thru the 21st
I've had the honor to succeed in this industry from multiple directions. I am going to give you some of them to give an idea of some of the things that you can learn. Here are a few:
• Coach of Team Mash Mafia Weightlifting producing 14 International Athletes for Team USA in the last two years alone
• Mash Elite Performance Online Team and Website
• Published 12 E-Books
• The Barbell Life Podcast
• Owned two highly profitable gyms and opening another
• World Champion Powerlifter setting the all-time total of 2414lb in 2005, and a Nationally Ranked Weightlifter training at the OTC
• Published writer on many to sites including: EliteFTS, Juggernaut Training Systems, and Catalyst Athletics.
• Podcast guest on many top shows like Barbell Shrugged and the Brute Strength Podcast.
• Coach of Team Mash Elite Strength and Conditioning producing hundreds of Division I and Professional Athletes including: Tommy Bohanon, starting fullback for the Jacksonville Jaguars and Cade Carney, starting running back for the Wake Forest Demon Deacons
I hope to teach you guys about topics like:
• Growing a successful Team
• Growing a successful Gym/Business
• Networking
• Content Creation
• Marketing, Advertising, and Social Media
• Balancing it all with life and family
Like I said you can find out more here:
⇒ Mash Mentorship Oct 18th thru the 21st
Come hang out with me on the Farm, in the Gym, and on our various trips that I have planned. We will finish each day around the fire simply talking with me answering all of your questions. I hope to see you there!