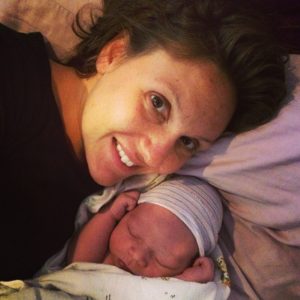 My son, Travis Rock Mash, was born Wednesday October 1st at 9:30a. Just call him Rock! A lot of people have asked me where I got the name, and I decided that the story would benefit all of you that read this blog. The tale begins during 1985 in a small mountain town in North Carolina. This tale involves two best friends raised by single mothers that refused to let circumstances define their lives.
My best friend, Kevin Jones (call him KJ), and I grew up in the poor town of West Jefferson, NC. Our home is beautiful, but don't let the scenery fool you. It's a hard place to grow up. KJ, two years older than me, was a bright light in a tough world. KJ taught me from a young age that possibilities are only limited by a desire to plan and work hard. KJ never intended to give in to his circumstances, and therefore taught me to do the same.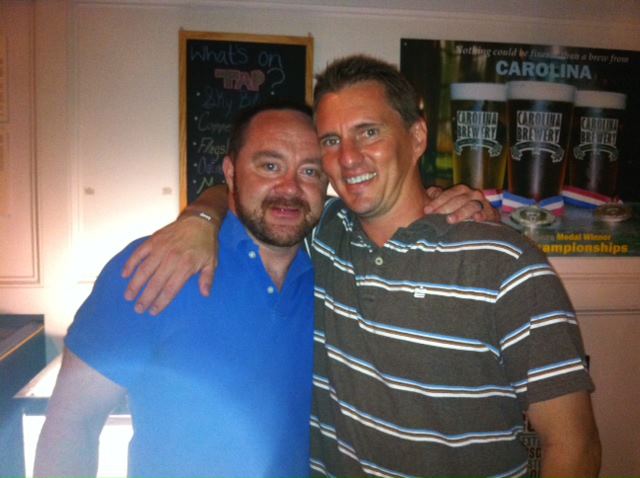 KJ was much more than a friend. He was a big brother, father figure, and even more. In the mountains kids are expected to be tough. A kid is measured by his toughness in the mountains. That can be a huge weight to bear especially when you are dealing with outside circumstances. Growing up in a broken home will always seem to cause some outside circumstances. KJ was there for me through it all constantly reminding me that there was more to look forward to.
KJ and I would sneak out of the house to meet each other when things were just a little much to deal with. We spent several summer nights by the river just talking about our future and listening to the water run over the rocks. He dreamed of one day owning his own large corporation and maybe a life in politics. I dreamed of being a world champion athlete and maybe a life of being his body guard. We talked in detail how the future would look. We would describe our dreams so vividly that the night sky would illuminate with the portrait of our future worlds.
One night by the river, we decided that we wanted to do something that would forever signify this amazing friendship. Together we found the perfect river rock carved by the New River. It was as if the Creator used the mountain river as a tool to sculpt the perfect monument to signify our friendship. We cut our hands and tied them together with the rock in the middle. We pledged our eternal friendship and love for another. We then buried the rock within the ground by the river bank. We tied the strap, that we had used to bind our hands, around the rock, so that we would recognize it. We vowed that if in one year the rock was still there, our friendship would last forever. One year later, it was there, and we are still friends 29 years later.
If you want to know how I became a World Champion Powerlifter, Nationally ranked Weightlifter, and now coach of the best weightlifters in our country, the answer is because KJ helped me believe that possibilities are what I make them. My mother helped as well by always expecting the very best from me. If God had not placed KJ in my life, I am not sure what would have become of me.
As I place my gaze upon my newborn son, I think of all the things that I want for my son. I want him to:
1. Love God with all his heart
2. Love and respect his mother
3. One day to love his wife like Christ loved the church
4. Never set limits upon his life
5. Know that possibilities are what you make them
6. Know that possibilities are only limited by a desire to plan and work hard
7. Never give in to circumstances!
8. Strive to leave this world better than he found it!
9. Love people by passing on the talents that God has given him.
10. Pass on all of this to his children some day!
KJ is now the President and CEO of Anovia Payments in Irving, TX. He is an unbelievable leader with a unique ability to convince people to shift their current paradigms up a notch. He did it for me, and I long to do it for you all. Whether it's making it to the Olympics, starting your own business, or being the best husband in the world, you are only limited to your willingness to work hard, plan, and execute.
I thank God for my son, Rock, and I can't wait to one day set him down with his Uncle KJ to tell him the tale of his name. I have given you all the shortened PG version. I will tell him the pure unadulterated truth, so that he knows exactly what we both overcame in our lives. I want him to understand that ceilings don't exist.
His name signifies how two mountain boys overcame all the odds to succeed in a world that wasn't designed for our kind. I want him to know how we refused to take no for an answer. We refused to let others tell us what we could or couldn't accomplish in this life, and I want him to do the same. I want him to know that just because bad things happen to a person doesn't mean that person is doomed to repeat those bad things. I want Rock to improve on everything that I am as a parent to him.
A rock doesn't yield! It changes shape over time, but it doesn't change with the direction of the wind like a blade of grass. I want him to be solid in love for God and family. I want him to hold fast to his values. I don't want him to listen to society or the media as to what people should be. I want him to be a Rock like Peter of the bible.
I want the same for all of you!