For more information on one of my Online Teams, click on the links below:
Eat What You Want! Lift What You Want!
For Online Coaching and Mentoring from Coach Mash, click on the link below:
Online Coaching from Coach Mash
Real Strength and Conditioning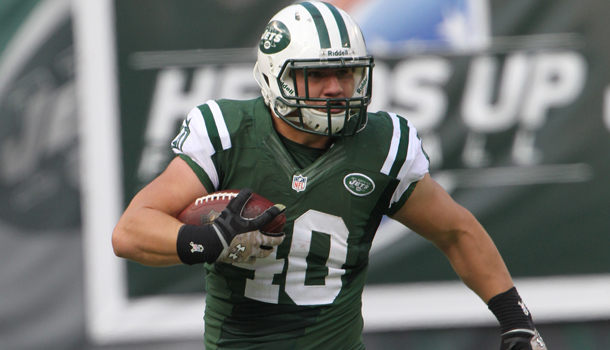 Lately we have interviewed some amazing guests on "The Barbell Life". People like Joe DeFranco, Zach Even-Esh, and Dan John. I even had the honor of being a guest on Power Athlete Radio with John Welbourn and his whole crew. I am a friend of Coach Joe Kenn, Head Strength and Conditioning Coach with the Carolina Panthers. Martin Rooney, Dave Tate, Mark Watts, and Jonas Sahratian are all friends of mine. The list goes on and on. I am not bragging about all the people that I know in the industry. I just wanted to give you a sample list because it has to do with the topic today. All of these men have their own beliefs. They don't agree on a lot of issues, but there are a lot of common themes that all of these great strength coaches share.
Today we are looking at the points that most great strength coaches agree. The goal for today's article is to:
1. Give all young athletes an idea of what a program should look like.
2. Give aspiring coaches some ideas and direction.
3. Protect the consumer from frauds.
From 2007 until 2014, I made most of my living by coaching athletes in my strength and conditioning program that I call Mash Elite Performance. I have coached several Division I Athletes, a few NFL Players, a few NBA Players, Minor League Baseball Players, Professional Rugby Players, and a few other Olympic level athletes. I love coaching athletes. Right now my focus is on my Mash Mafia Weightlifting Team, but I still have a heart for all athletes.
I just watched Cade Carney, 4-Time All-State Football player in his last high school game. He rushed for 250 yards, scored two touchdowns, and made one extra point. It was a great finish to an unbelievable high school career. Next year I will get to watch him take the field for Wake Forest University. I have coached this young man since he was in 8th Grade, and I have loved every second of it.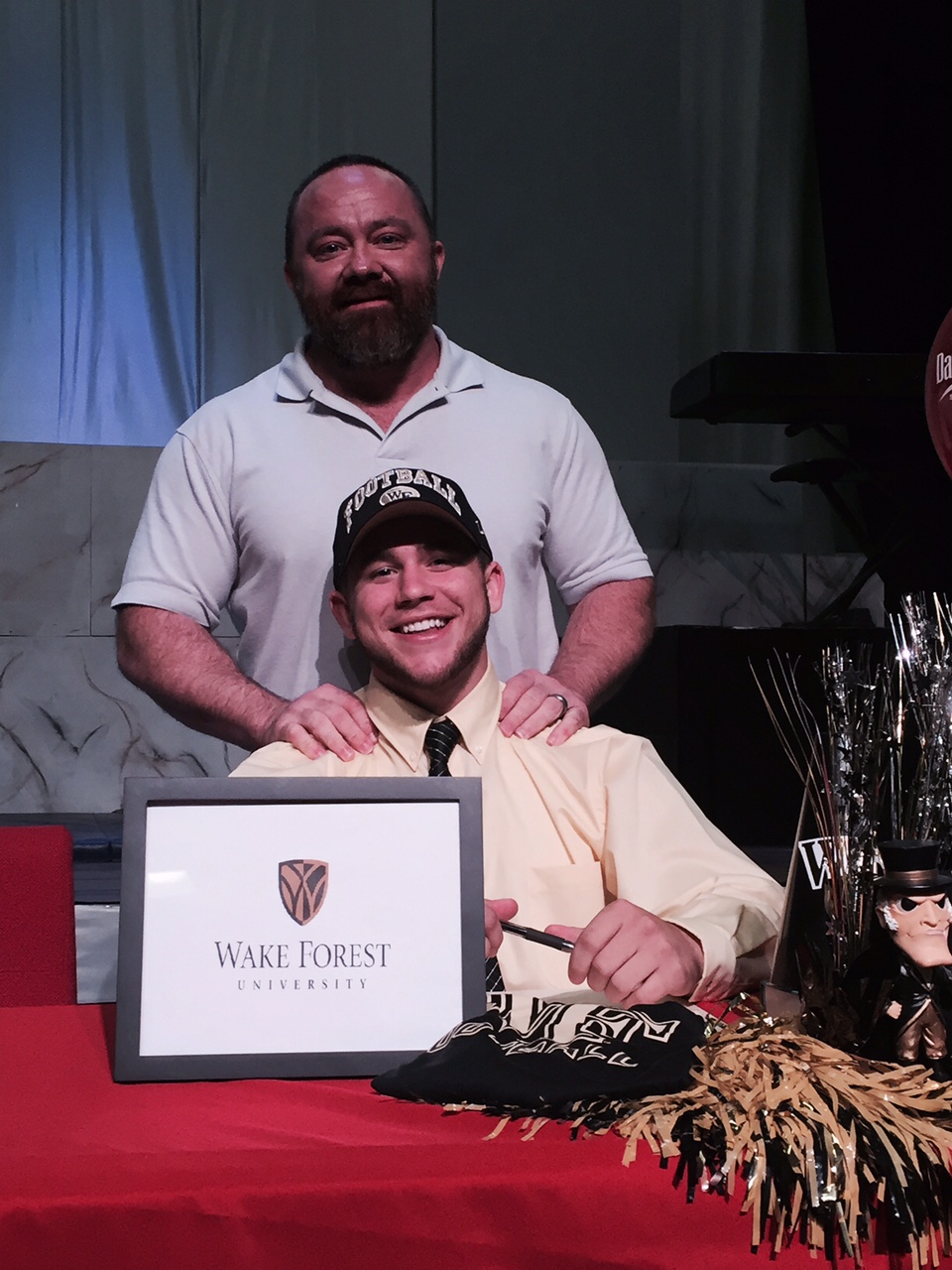 We were able to get Cade the third highest Nike Sparq Combine Score in the entire country. Cade has ran a 4.4 second 40 yard dash, and jumped an amazing 40 inches in the vertical leap to name a couple of his impressive combine stats. How did we do it? Was it fancy cone and ladder drills? Was it cool parachute drills?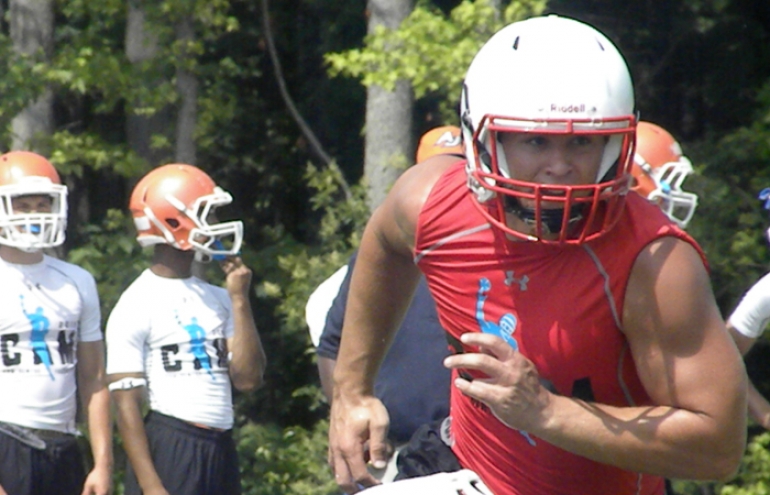 The answer is "heck no"!
When I get together with any of my top rate-coaching friends, here are the points that we all agree are necessary for a great strength and speed program:
1. A Focus on Relative Strength
2. A Focus on Absolute Strength
3. Power Production
4. Mobility
5. Speed training is not conditioning
6. Focus on Sprint Technique
7. Positive Mental Reinforcement
I mention relative strength first because it is that important. Relative strength is the way that an athlete can move his or her own body. Some might call this being pound for pound strong. If an athlete increases their squat by 30 pounds, but their relative strength goes down, not a lot has been accomplished for the athlete. That means they probably gained a lot of useless weight.
The best test for relative strength is the age-old pull-up. If an athlete can bang out 20 pull-ups, they have really good relative strength. The goal is to find markers for your athletes. As they get stronger in the weight room, the goal is for their relative strength to get better as well.
Absolute Strength is simply their one rep max capabilities. I love the Back Squat for measuring the absolute strength of an athlete. There are several correlations that strength coaches can make with increased back squats like faster 40 yards dash times and better vertical leaps. As long as the athlete's relative strength stays the same or gets better, then a better back squat should equate to better speed and jumping capabilities.
Power equals Force x Distance/Time, so basically power measures how quickly one can take a heavy object, get it moving at a top velocity, through space, and how long all of that took. I hope that made sense. The Olympic lifts are a great way to do that, but they are not the only way. Clean Pulls, plyometrics, and med ball throws are other ways to make athletes powerful. A strength coach should focus on the elements that they are comfortable with. If you believe in it, then it will work.
Mobility is a game changer. If an athlete gets stronger but less mobile, they haven't accomplished much. Movement is key to any complex sport. You watch the NFL this Sunday, and you will see 300+ pound men moving like basketball players. They are graceful. There are a million ways to get athletes mobile nowadays. My favorite is simply full range of motion movements in the weight room. We squat deep. We overhead squat deep. These movements handle a lot of our issues for us.
Speed Training isn't conditioning. If an athlete can't breathe during speed training, you have failed as a coach. The goal is full recovery for maximum output. This is a time to work on technique, acceleration, and details. This is where you teach the athlete to be fast both in a linear and lateral direction.
Sprinting Mechanics are Key! In today's competitive world of athletics, the difference in a 4.7 second 40 yard dash and a 4.5 second 40 is the difference in getting a scholarship or not. 2 tenths of a second! That is all that separates the ones that get a chance and the ones that don't. If you are not versed in sprint mechanics, I suggest that you start doing your research.
Positive Mental Reinforcement– this seems small but this can be the difference. If an athlete believes that they are fast, they have a much better chance of being or becoming fast. If an athlete believes that they are great, they have a good chance of being great. Positive encouragement from a coach can go a long way in helping the athlete to believe in their abilities.
One thing that you can guarantee is that a great strength and conditioning coach isn't using ladders or fancy foot drills to get an athlete faster. That stuff is fancy bells and whistles used to convince parents to purchase their program. When an athlete gets good at ladder drills, all they did athletically was get good at the ladder. You don't do ladder drills on the field unless you are getting beat badly.
I love coaching my athletes. I love watching them perform. When they train with us, they are putting their faith in our program to help them reach their goals. I am going to do my best to make sure that we are doing just that.
At this point our strength and conditioning program is only for athletes that want to succeed. We are not baby sitters. If your son or daughter doesn't want it, then we are not the place. All to often the parents want their children to succeed more than the young athlete wants to succeed. That is not the athlete that I am interested in coaching.
If you have an athlete that might fit our program, message me at info@MashElite.com .