"MashJacked: Hypertrophy for Strength, Performance, and Aesthetics" and "Train Stupid: the Training and Philosophy of Nathan Damron" are live! Check them out at their low introductory prices now as Prices increase tonight at midnight:
==> "MashJacked"
==> "Train Stupid"
USA Weightlifting Nationals 2017 Mash Mafia Preview
Well the 2017 USA Weightlifting Senior National are finally upon us. I have never been more proud of a team than the one that we are unleashing this year. We have nine athletes that will be bidding for International Teams. We have fourteen athletes that have legitimate shots for medals. I have never been a part of a team with this much potential.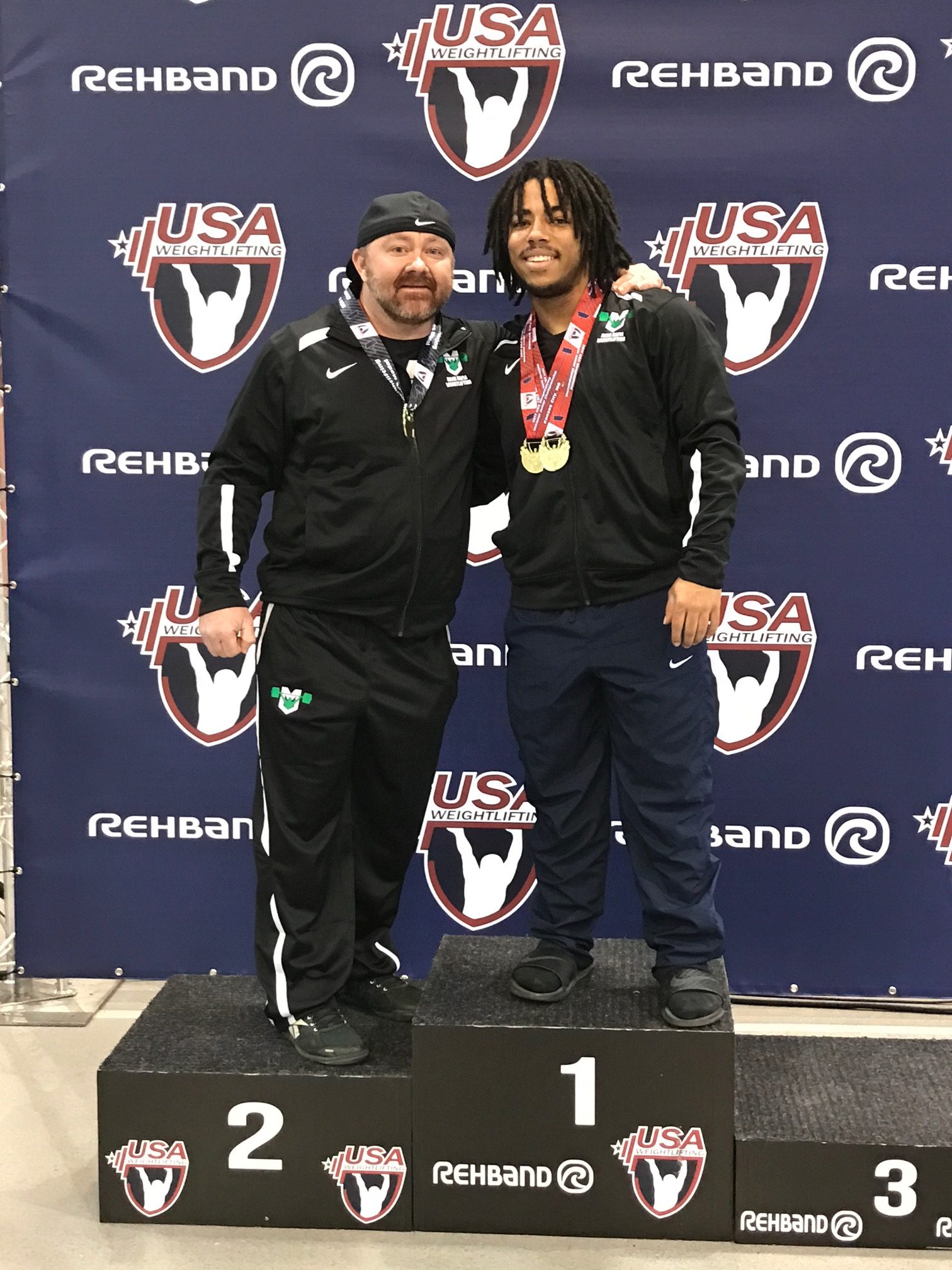 Of course things can and usually do go wrong, so we will have to wait until the smoke clears to see how things play out. This is the exciting part of weightlifting. Things never go as planned. Some people will think that they are shoe-ins for an International Team, but out of the blue someone will dethrone them. On the other hand there will be people that think that they have no chance of a medal, and yet they will leave with some bling.
This is what keeps coaches up at night. It's the uncertain that drives me crazy. Yet it is the uncertain that makes me love this crazy sport. Mash Mafia is blessed to have three top-notch coaches Don McCauley, Vinh Huynh, and me of course. Together we make a dang good team. Vinh and I are solid with the count, and Don provides three decades of knowledge coaching some of the best athletes that our country has ever known.
We are brining the best female team in the history of our club. Jacky Bigger will start things out in the 58kg class. Some of you might know that she underwent surgery at the end of last year on her ankle. I have never witnessed a more determined athlete in all of my life during her recovery workouts. She has clawed her way back to full-throttle. She has actually set lifetime personal records, and she has gone down a weight class. I look for her to set all-time numbers on sheer rage alone. I believe that Jacky will be in the medal hunt as well as the Team USA hunt.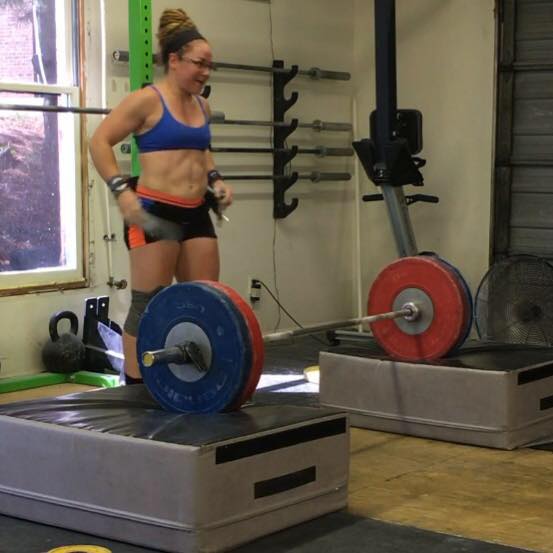 December Garcia will represent us in the 63kg class, and she is about to let the world know that there is a new 63kg athlete to deal with. She's definitely strong, but that's not what makes her great. Her movement and her desire make her a world-class athlete. She refuses to miss, and that's what has pushed her numbers high enough to be battling for Team USA. This girl is going to hurt some feeling this weekend.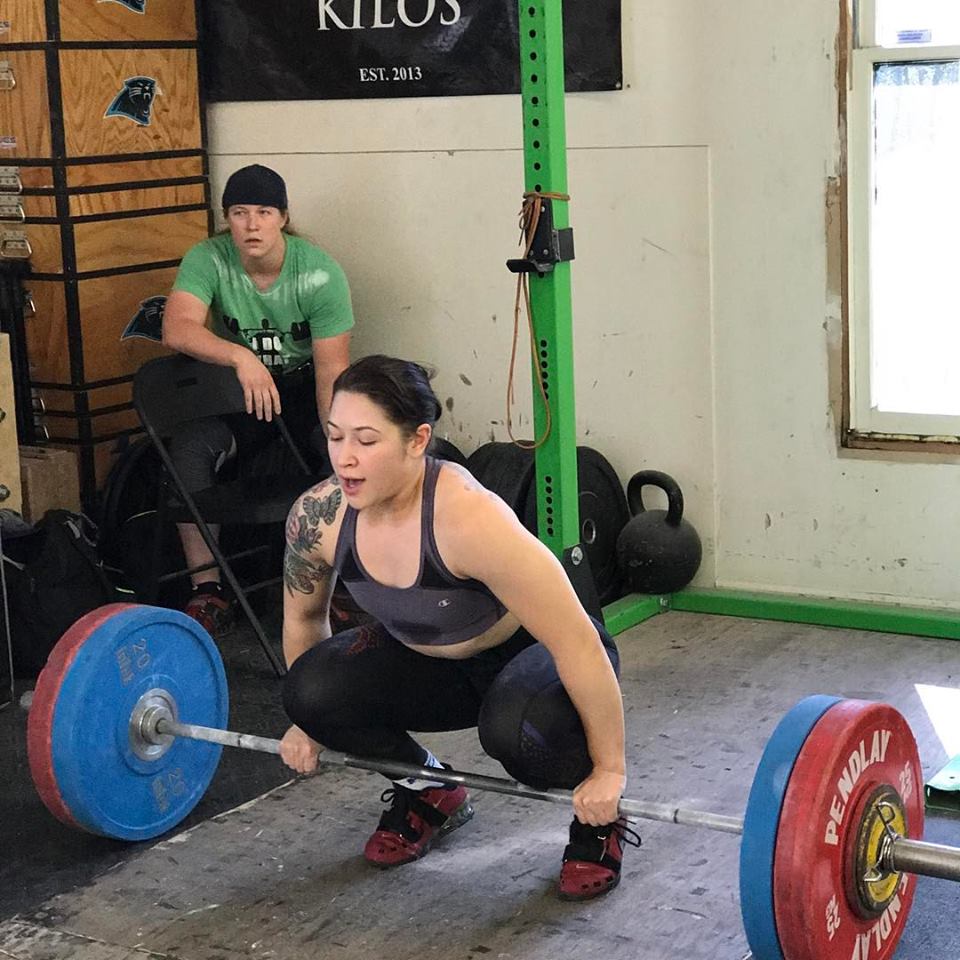 We have two in the 69kg class that will be in the hunt for medals. Hunter Elam has made some of the biggest gains of anyone on our team. She hadn't even totaled 200kg until her last meet where she hit a whopping 210kg total. However that is just the start. We have much higher aspirations for Hunter, but time will tell where she will take this sport. I think that she will be right in the mix for medals and a spot on Team USA.
Rebecca Phillips is our rookie, but her lifting doesn't look like a rookie's. She totaled 189kg in her first ever meet going 6 for 6. Obviously we have much bigger plans for her this time. I think that she will definitely be in the hunt for medals. I am excited to see where she takes this sport.
In the 75kg class we have Rebecca Gerdon and Sarah Johnson. Rebecca is one of my original athletes. She is a past Team USA member, and she could definitely be in the hunt here. I think that Sarah and Rebecca will me in the hunt for medals. Sarah is one more training cycle away from being unbelievable. As soon as Coach McCauley dials in her technique, I think that she is going to be very tough to beat.
Tori Brady is making her debut in the 90kg class. Tori is an unbelievable athlete. It is taking her some time to get use to the new weight, but I think that over time she will be one of the top girls. I think that she will be around that top 5 mark, but you never know. Things can always go a little crazy. Her medaling is not out of the question.
Danielle Bloomquist is one of our new athletes. She has really come a long ways over the last year. She is coached my Rebecca Gerdon, and I can definitely say that Rebecca has done a great job with her development. I could see her quickly becoming a top-ten athlete for us.
Our Men's team will get kicked off with Brian Reisenhour in the 56kg class. Brian is fresh off his win at the American Open. He has been putting up American Record weights in training, so obviously we have monstrous hopes for him. Vinh Huynh is his coach, and I know that Vinh will have him ready. We want American Records, Gold Medals, and Team USA with this one.
In the 69kg class with have the exciting John Stang. This young man is becoming famous for his incredible strength. We have one goal, and that is Gold. I would like to see a Team USA bid for this young man as well, but only time will tell. Get ready for some monster attempts and speed that only John can demonstrate. We also have Team Mash Mafia veteran Tri Phu in the 69kg class. Don't count the veteran out. If he hits the snatch that he is capable of, we could see a medal for him as well.
In the 77kg class, Mash Mafia will have two athletes battling for Medals. We have our veteran Jacob "Rabbit" Wyatt and Bryan Simeone in this class. Both are capable of surpassing that 300kg total putting them both in a good position for hardware. Both of these young men are capable of one day making a Team USA.
In the 85kg class Team Mash Mafia is debuting our phenom Zach Meyers. Did I mention that he's in Dental School while totaling over 330kg? This guy is about to shock the sport of weightlifting. I look for medals and a possible Team USA bid.
In the 94kg Class we have two formed Team USA members Nathan Damron and Tom Summa. Nathan wants Gold, and he wants Team USA. Tom will be in the hunt for medals for sure. This will be an exciting one to watch. Both of these young men have several years in front of them with Tom being 20-years-old and Nathan is 21-years-old. Their potential is limitless.
Anthony Sannella will wrap things up for us in the 105kg class. This guy already shocked some people at the American Open last year. We want him to definitely go in the top five, but a medal is not out of reach. Just like everyone else, it will be up to making lifts. That's the bottom line.
As you can see we are stacked. In the past that would have meant that we were pretty much guaranteed winning as a team. However the new era of weightlifting has also brought some major competition. You can never count out teams like Juggernaut or East Coast Gold. I am sure that it will be a dogfight, and I can't wait. See you guys at the meet!
==============================================
Check out one of the Online Teams:
• Mash Mafia Bronze
• Mash Mafia Silver
• Mash Mafia Gold
• Eat What You Want
• Eat and Lift What You Want
Check them out here: ⇒ Mash Mafia Online Teams