Currently in the midst of meet prep, I decided to take a chance and make a change to my diet. Now, this might sound a bit crazy to do during that time but my body reacts positively to this type of diet switch so I knew it wouldn't have any negative effects. However, I don't recommend changing up your diet while in meet prep due to the adverse effects it can have on your strength if you haven't tried it before. It is better done during an off-season training cycle.
According to Charles Poliquin, a higher percentage of people do better using fats rather than carbohydrates for energy; roughly 70% of people do better with a high fat, moderate protein, low carb diet. Everybody is different and there is no one size fits all diet plan. The key is figuring out if you are the 70% or the 30%. This may take some trial and error, which is why I don't recommend trying it while you are in a meet prep phase.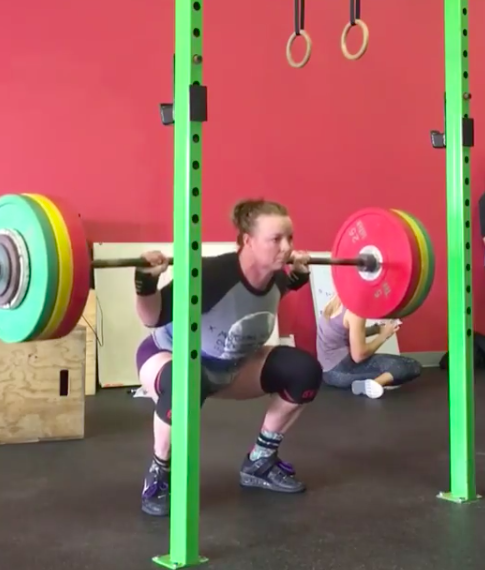 How it Works
It has been about three years since I have committed to the high fat, moderate protein, low-carb (fiber doesn't count) way of eating. The last time I did it, I was under the watchful eye of a coach who walked me through it. I had great success with it both aesthetically and strength wise. I learned a lot during that time about how my body worked. I started back up on February 20th of this year, choosing the Carb Nite Solution introduced by John Kiefer. Now, this is not a Ketogenic diet where I stay in ketosis for a long period of time – for the Carb Nite Solution you do a timed carb re-feed. The carb re-feed is what makes the difference! A carb re-feed is where you take in carbs between 4pm and 10pm. They don't have to be clean carbs and, in fact, the dirty carbs are encouraged in order to shock your system. The first carb re-feed doesn't occur until the 10th day of the diet in order for the body to switch from using glucose to using ketones for energy. After the first 10 days, the carb re-feeds occur every 4 days or so. The key is that you have to have a carb re-feed once a week. The beauty of this diet is that you don't have to count or measure anything. I eat when I'm hungry.
Get the Mash Elite nutrition ebook and calculator for just $29
Get Leaner. Gain Muscle. Eat What You Want.
Mash Elite's resource will give you the nutrition tools you need to make fast results without guesswork, stalled progress, or unbearable restrictions.
Here's an example of what I eat during a protein/fat day:
Breakfast: Coffee with heavy cream + eggs with sausage and cheddar cheese
Snack: Baked pepperoni chips* + pumpkin seeds
*see recipe below
Lunch: Grilled hamburger (no bun) with pepper jack cheese and guacamole + broccoli
Snack: Colby jack cheese cubes + handful of almonds
Dinner: Baked crustless pizza (low carb pizza sauce, ground beef, veggies, mozzarella cheese, and pepperoni)
Bedtime Snack (if I am still hungry): Carb Smart chocolate ice cream (1 serving)
I also add in a serving or two of Benefiber powder to fluids for regularity
Pepperoni Chips Recipe
Ingredients: 1 pack pepperoni (or deli sliced pepperoni)
Method: Place on cookie sheet and broil in oven for about two minutes (until it is crispy but not burnt).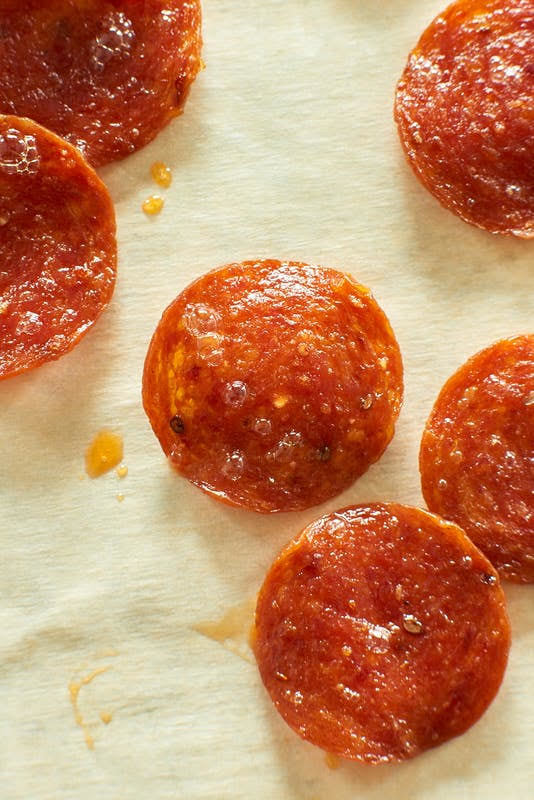 The Results
Since February 20th, I have had two carb re-feeds and stuck to the diet with no cravings or issues at all. During the first nine days, I PR'd my deadlift and high bar back squat. Most recently, I have been hitting very close to my max on bench press and PR'd my low bar back squat. I have lost two+ kilos and feel lean and strong!
My review so far of this diet is all positive! I have no cravings, always feel full, and love how my body is reacting to the higher fats. If you want more information and would like to work with me creating an individualized nutrition program mirroring this type of diet, contact support@mashelite.com.
Here's the best way to reach your diet goals in 2019...
Get nutrition coaching from the Mash Mafia.
* Fully Customized Nutrition Plans
* Expert Coaches to Guide You
* Real-World Solutions for Real-World Issues