Guys "MashJacked" and "Train Stupid" drop Friday April 21st. Until then check out The "Eat What You Want" E-Book to understand nutrition better. With a built-in Macro Calculator, you will have all the tools necessary to getting your nutrition in check.
Check them out here: ⇒ "Eat What You Want"
My newest obsession
Lentils!
What, yes…lentils. They appear on practically ever "super food" "good for you food" "eat this now" list. So of course, I have bought them and kept them in a pretty glass mason jar with my other dried beans. And they just sat there…for a really long time. Good thing they don't go bad.
I have been creating new recipes lately and trying to perfect our favorites for a recipe book that I'm working on!! The first Mash Recipe Book to go along with our awesome macro book: Eat What You Want. Because really, we all know, you can work out every day but without proper fuel for these workouts, you are missing a ton of benefits. Food is our fuel. So, I have a list of "super" foods that I am actively incorporating into our diet by way of these recipes. Seriously though, even if I wasn't doing that, I was tired of looking at these lentils.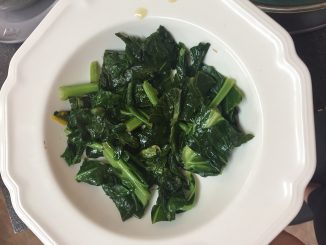 Lentils seem to be used most often to create a stew or soup. But, it's 80 degrees outside today and lentil stew does not sound appetizing. So, I researched and read a lot of recipes…and concluded that I just needed to make something up. I did find a couple delicious sounding recipes for colder weather that I will keep around and try in the fall.
Lentils are very easy to cook. I did a few experiments with just basic cooking and I prefer them with a little "bite" left instead of the softer side. Basically, you just cover them with liquid and simmer for 20-30 minutes, depending on your "bite" preference. Seasoning the water first definitely helps. If you have chicken or vegetable stock on hand, this works even better. They do not require overnight soaking, but I am going to try them that way. Once they are cooked, the possibilities are endless. These will be a new staple for my meal prep. And I haven't even mentioned about the awesome nutritional value. Lentils have 9 grams of protein per half cup cooked! Also for that serving size, they have 20 carbs with 8 fiber, and negligible fat.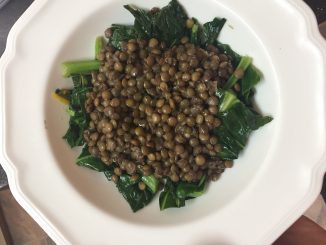 For this week's lentil recipe, I created lentil bowls, which are kind of like rice bowls, but made with lentils. Here is the recipe:
1 bunch of greens of your choice
1 cup of dry lentils
2 ½ cups of chicken stock
1 lb. turkey sausage
1 zucchini, diced
1 yellow pepper, diced
1 onion chopped
Salt, pepper, Garlic, Thyme
Toppings: use what you like! I used crumbled goat cheese and cherry tomatoes.
1. Place 1 cup of dried (rinsed and drained) lentils in a pot with 2 cups of chicken stock, salt, pepper, and garlic. Bring to a boil, then lower heat and simmer for 20-30 minutes. Keep watching the lentils and add more chicken stock or water as needed.
2. While the lentils are cooking, brown the turkey sausage in a large pot. When cooked, put into another bowl to rest.
3. In the same pot sauté the onion adding salt, pepper, and garlic, and a little oo if necessary. Add a little water or chicken stock to deglaze the pan and incorporate all the sausage goodness from the bottom of the pot.
4. When onion is almost transparent, add in the diced pepper. Cook for 3-5 minutes and then add the zucchini and thyme. Cook about 3 minutes, just until the zucchini sweats.
5. Using a slotted spoon, transfer the vegetables into the same bowl with the sausage, leaving the liquid in the pot. If there is no or little liquid, add about ¼- ½ cup.
6. Place greens into pot and cover. Simmer for about 7 minutes, until just done but not too wilted.
To create a lentil bowl, layer all the ingredients:
Greens, lentils, sausage and veggies, cheese, tomatoes, YUM!
Lentils are even better the next day, so cook extra! They are perfect by themselves for a hearty side and great to sprinkle in your salad or pasta salad.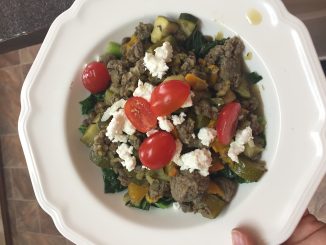 For more recipes check out my Instagram @emilydrewmash and if you need some direction for your macros, check out our ebook: Eat What You Want and keep an eye out for my recipe e-book coming soon!!
==============================================
Check out one of the Eat What You Want Online Teams:
• Eat What You Want (Everything Needed to Perfect Your Nutrition)
• Eat and Lift What You Want (Get Your Nutrition and Your Workout Perfected)
Check them out here: ⇒ 'Team Eat and Lift What You Want'