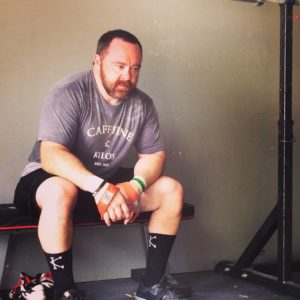 Most of you have heard the news already around the gym or on Facebook: I have accepted a coaching position for Team Muscle Driver USA in Fort Mill, SC. This is a bittersweet announcement. For me this is a dream job, and I am honored and beyond excited to accept this position. However, I have spent the last five years pouring my heart, soul, and sweat into Mash Elite Performance. You all know that I love my athletes, families, and employees. Please know that this was not an easy decision to make, and everything happened very quickly leaving me no time to prepare any of you or tell you the news personally.
Last week at USA Weightlifting Nations in Salt Lake City I helped coach some of the athletes of Team MDUSA. After the competition, the owner of Muscle Driver called me for an interview. I gladly accepted an opportunity to speak with him. On Thursday, he offered me a position as coach. Friday at noon, I accepted. At 12:10p MDUSA made the announcement on Facebook.
To all my athletes at Mash Elite, please know that I only have your best interest in mind.
I will begin my position at MDUSA in a couple of weeks. We have negotiated a transition period, time for me to make sure Mash Elite Performance is not only still running smoothly, but I am hoping to provide you with a coach/coaches who will make our place EVEN BETTER than it is now. This is my goal for you. We have no intention of closing the doors, but instead want to use this transition as a way to improve our services and coaching for all of our clients: athletes, weightlifters, power-lifters, and adults. I will still be at the gym for the next several months during the transition phase. Nothing is changing overnight. I welcome your questions, concerns, and ideas. Feel free to contact me directly. My presence will never leave Mash Elite Performance. I will always be involved in some fashion. My unique programming will always be the staple that drives our athletes to out-perform the competition.
As for our Mash Mafia online team, you guys will go with me. Nothing will change. I will be coaching at all the big weightlifting competitions around the country. See you guys there!
(To that end, Mash Elite is officially looking to hire an experienced coach or coaches, preferably with experience in running/owning a gym to partner with us. Send resumes to info@mashelite.com )