Everyone knows that I love Jon North.  I loved coaching him, I loved podcasting with him, and he was my friend.  He used to talk about 'growing his melting pot'.  It was one of the most brilliant concepts that I heard him discuss.  He talked about learning from as many people as possible.  He would try out their concepts, and if they worked for him, he kept them and made them his.  This conglomeration of concepts and methods was his melting pot.  
Every good coach that I know has done the same thing.  No one has done their own research, developed a hypothesis from that research and developed their own system without any outside influence.  All great coaches have taken from others.  All of us read books, go to seminars, and learn from professors.  That's our job as a coach.  Our athletes trust us to continue learning at as fast a rate as possible.  
My athletes have high expectations.  They want to go to the Olympics.  They want to play in the NFL.  They expect to be the best, and they trust my expertise to get them there.  I take that charge very seriously.   It really doesn't matter what your athletes' goals are–all you need to know is that they trust you to get them to where they want to be.  You are helping them reach their goals and dreams. That's a darn big responsibility and if you don't take that charge seriously, you are in the wrong business.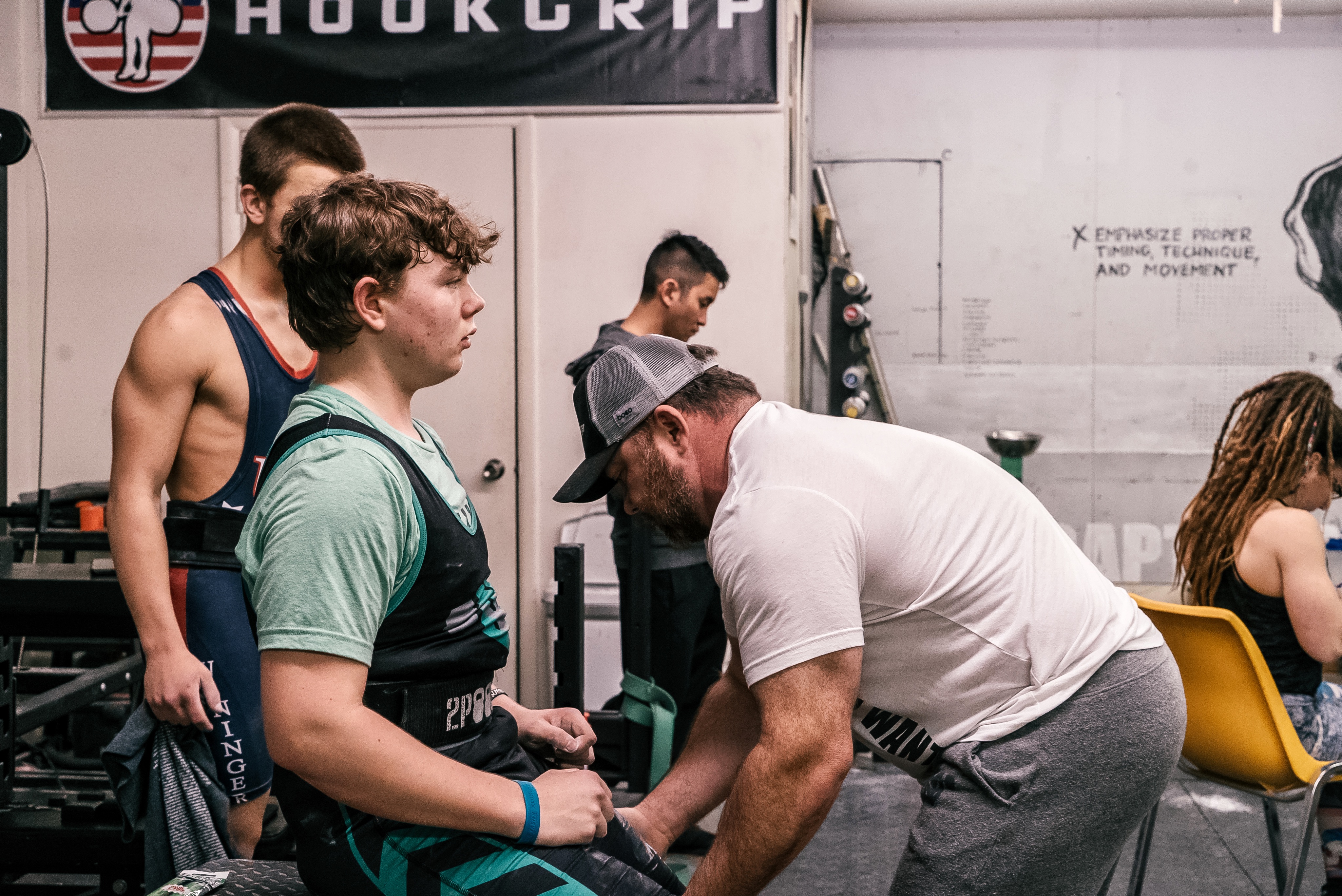 Over the years, I've made some amazing friends.  This super-squad of friends is my go-to source for information because I can get that information from the source.  Some of my favorite memories at the bigger national and international meets are sitting around a table at the end of the night with my favorite coaches talking shop.  Other times, Coach Joe Kenn will visit me every once in a while when he's home from coaching the Carolina Panthers.  When I am with him, it's nothing for hours to run off the clock as we talk shop.  He's without a doubt my number one mentor in the strength industry.  I love that guy, and every word that leaks from his mouth is pure gold.  I cherish those times with him, and I wish that all of you could have moments like this with Coach Kenn.
That's why I decided to write "Program Sampler 3: Guest Edition".  I wanted to introduce all of you to some of my amazing friends and hopefully enlighten you on some new concepts.  I didn't want to profit from my friends, so all proceeds are going to my 501(c)(3) non-profit team and to improve our 'youth at risk program'.  I am so humbled to have amazing friends like these that are willing to donate their hard work for the benefit of my team.  
Six of the Greatest Minds in Strength & Conditioning in One Book
PROGRAM SAMPLER, VOL III: GUEST COACH EDITION
Some of the greatest coaches in the industry have collaborated with the Mash Mafia to bring you a sampler of programs that packs a punch. Take a peek inside the minds of these experts so that you can take your knowledge and performance to a new level.
Meet the all-star cast featured in the Sampler
Coach Joe Kenn
Head Strength Coach for the Carolina Panthers, creator of The Tier System, and two-time NSCA Strength Coach of the Year.  More importantly, he's my friend and mentor.  There's no one in the strength world that has done more for me, or that means more to me. You guys are blessed to get a glimpse at a program that he uses to create some of the most incredible athletes on the planet.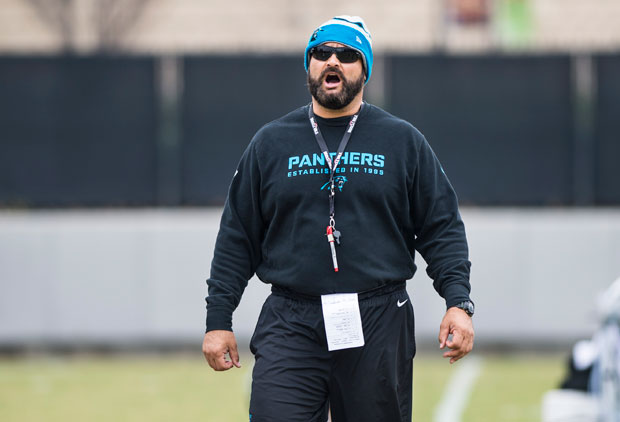 Greg Nuckols
I've had some amazing people grace the doors of my gym.  None have been so amazing as Greg Nuckols.  He was an intern at my gym before any of you even knew him, and now he's one of the most read authors in strength and conditioning.  I met Greg when he was 14-years-old, and I have watched him grow up and become an incredible man.  I even officiated his wedding with his lovely wife Lyndsey.  She's actually the real brain of the operation, and he would tell you so.  When you get a chance to look at the powerlifting program that he provided for the Sampler, you should take advantage of the opportunity.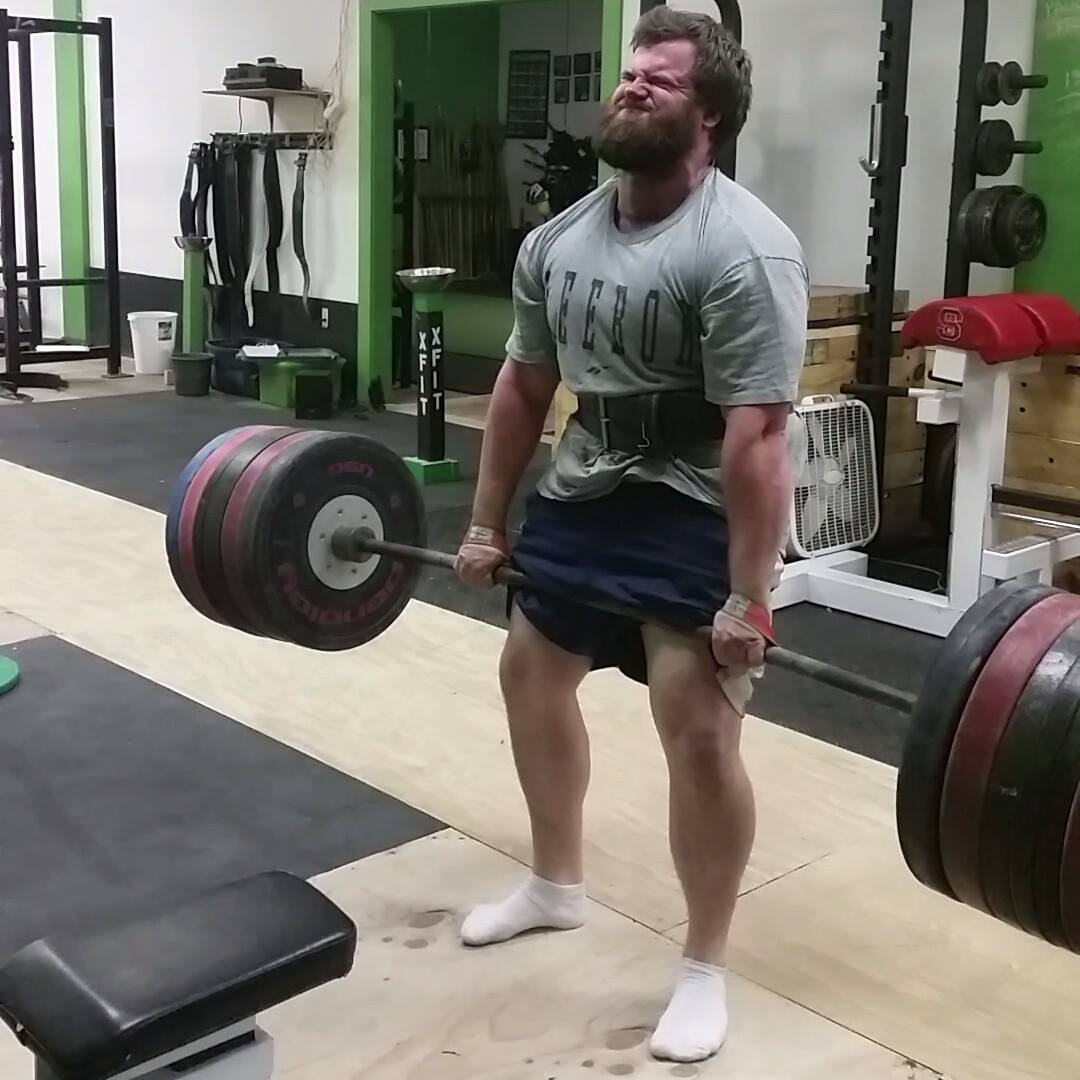 Dr. Andy Galpin
Dr. Galpin is a tenured Professor in the Center for Sport Performance at CSU Fullerton.  He is performing some amazing research on some of the top Weightlifters in America. Dr. Galpin is also a weightlifter, and that makes him passionate about the research that he's performing. With Dr. Galpin's work, we as coaches will finally have our own research to base decisions on.  I am so tired of hearing about the Russian exercise scientists of the 60s and 70s.  Finally, we have our own scientist providing the coaches with the data needed to make advancements.  How often do you get a chance to review a program from a scientist, coach, and athlete wrapped into one?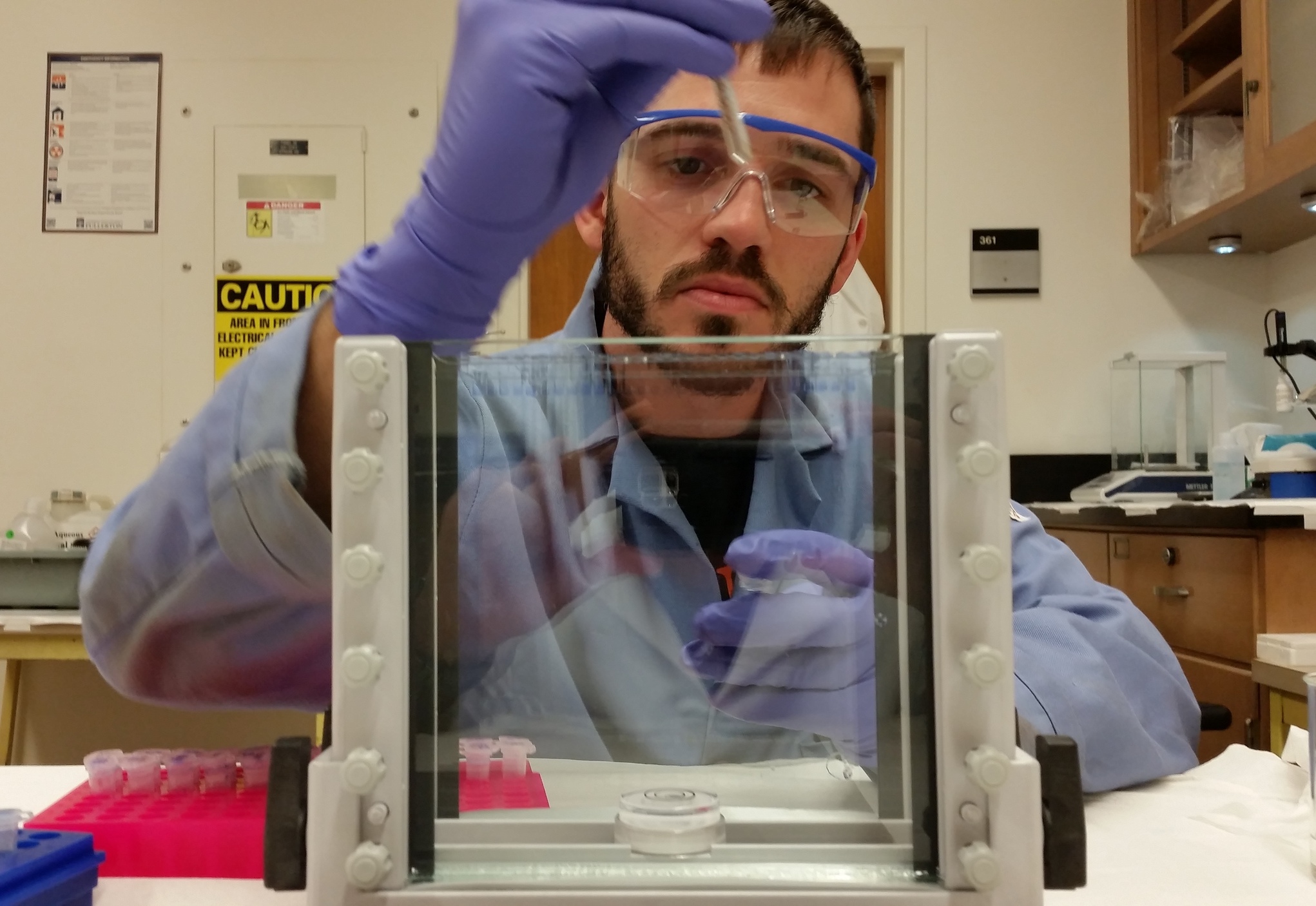 Dr. Layne Norton
Most of you know of Bio Layne and he will always be my trusted resource in the world of supplements and nutrition.  We met in 2004, when I was in the prime of my powerlifting career when we were both sponsored athletes for Scivation. He was just getting started and no one really knew him yet, but after speaking with him, I knew right away that he was special.  He was just a young bodybuilder working on his Ph.D. that loved to train.  Since then, I've watched him explode onto the scene of powerlifting.  Honestly, I would never have guessed that he would do so well in powerlifting.  I mean, he was tall and lean not really the typical body type.  Now he's jacked and strong.  That's the guy you want to learn from.  Some people were born strong and jacked.  Those aren't really the people that you want to learn from.  Dr. Layne Norton made himself strong and jacked.  Now you get to check out his "Powerbuilding" program that he used to get strong and jacked.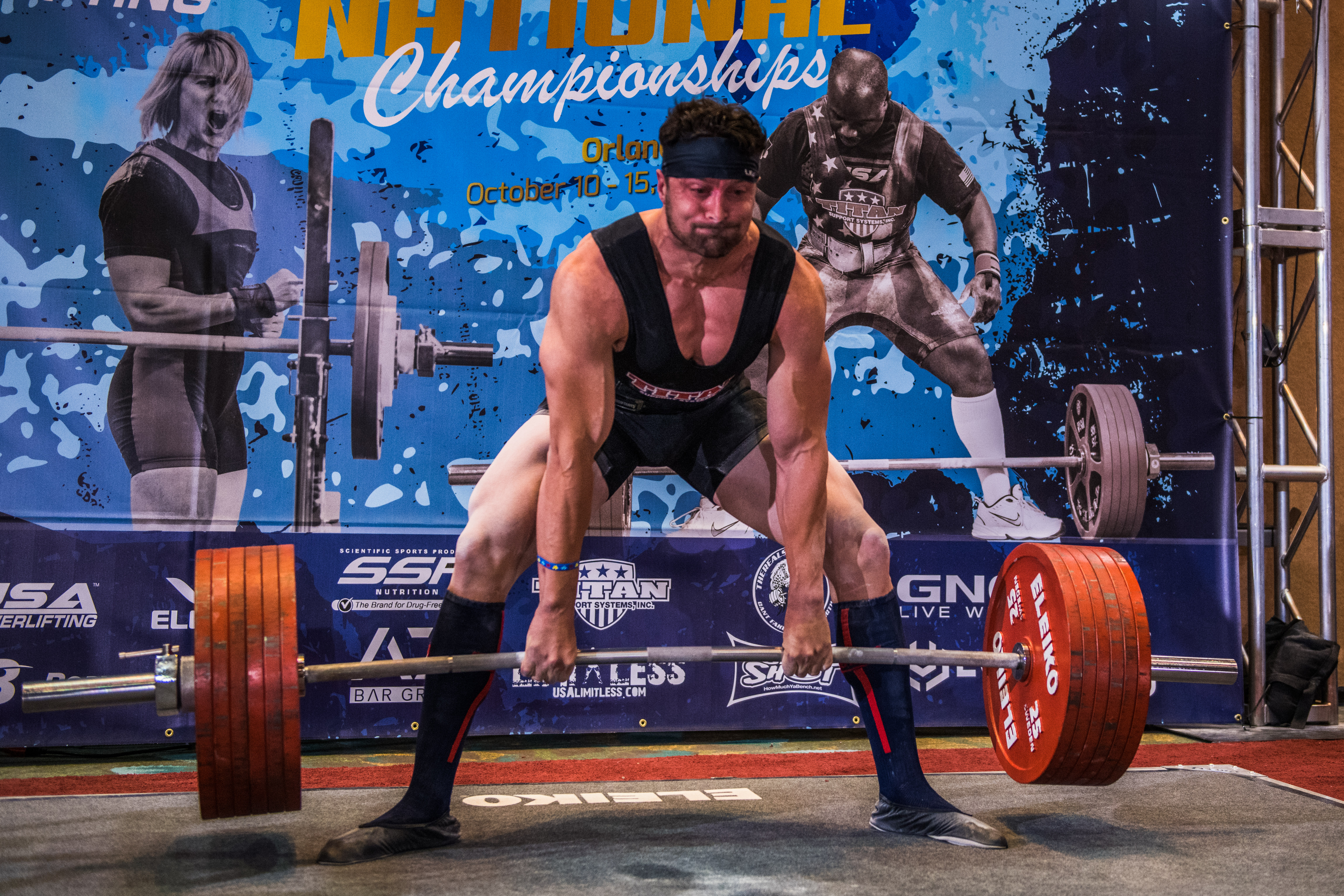 Coach Sean Waxman
When I am huddled around a table with a group of coaches at a national or international meet, you can bet that Coach Waxman is one of those coaches.  He's filled with knowledge when it comes to weightlifting.  He's another one that mixes academics with a good old-fashioned meathead obsession with the barbell.  Those two traits will always equal an amazing coach.  Coach Waxman has been one of my mentors since I went full-time into Olympic weightlifting.  He has walked me through some really hard times, and he's helped me humbly handle some great times.  Sean has provided a 14-week weightlifting program that will take you all the way to peaking for a competition and I would treat his program like a rare bag of diamonds fresh out of a South African mine.  

Coach Zach Even-Esh
Zach has been my friend since the Elite FTS days and has spent his life immersed in the Iron World.  He has taken from the worlds of CrossFit, Powerlifting, Weightlifting, Strongman, and all of this sprinkled with some bodybuilding on top.  You could say Zach has developed one heck of a melting pot.  His melting pot develops some of the best athletes in all of New Jersey, and now he's the Head Strength Coach at Rutgers University Wrestling.  I love research more than most, but results are the variable that draws most of my attention.  Is there better research anywhere on earth than from a coach with data from thousands of athletes over the course of a decade?  I don't think so.   You will love Zach's Strength, Size & Toughness program in the book.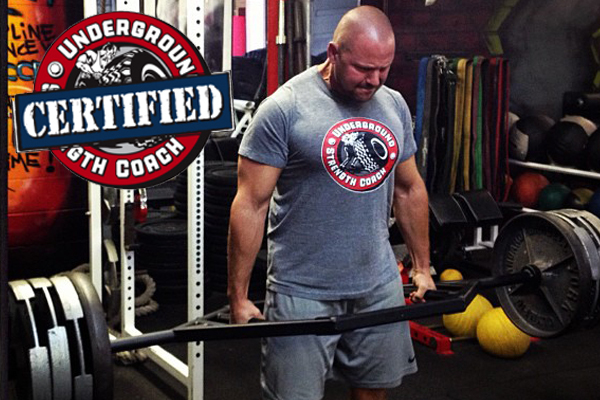 Writing this book has been humbling.  Being able to draw these six amazing men together has been one of the coolest projects of my life.  These coaches and scientists rallied to help my team because they believe in what we are doing.  They know that I want help my athletes reach their goals and become better men and women in the process.  All that I can say is thank you to each and every one of them.  Also, thank you to all of you for believing in this team and what we are trying to do.  We would be nothing without you guys supporting us.
To learn more about the 3rd volume of the Program Sampler and order your copy, just hit the button below:
Six of the Greatest Minds in Strength & Conditioning in One Book
PROGRAM SAMPLER, VOL III: GUEST COACH EDITION
Some of the greatest coaches in the industry have collaborated with the Mash Mafia to bring you a sampler of programs that packs a punch. Take a peek inside the minds of these experts so that you can take your knowledge and performance to a new level.
Thank you,
Coach Mash