Mash Jacked 11/2/14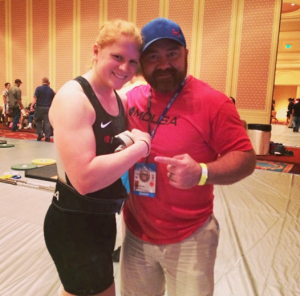 Chuck and I had to double up today because I was out of town. Drew and I took Baby Rock to the mountains to see his father's hometown. Rock got an even bigger surprise because he got to see his first snow. We also took his Nana and Poppy (aka my in-laws), so we had all his grandparents together to spoil him really well. I toured my family all over the rural mountains that I was raised in. After we were through touring, my in-laws understood much better why I am the way that I am.
I got home around 1p, and by 3p Chuck and I were crushing weights. Here is what we did:
Back Squat 500×5
Deadlift 500 x 3 Paused 3 sec at the knee
Leg Curls
Bench Press with Sling Shot 350 x 3, 370×1, 380 x 1
Closegrip Bench all paused 300 x 3, 275 x 5
It was a great day with some great lifts. Chuck and I are having the time of our lives training together, and I expect Chuck to go 550-350-600 in his first meet. Together we are going to push the barriers on what is really possible. Stay tuned!
Here is a video of some of the last few workout highlights:
Check out our online teams:
Eat What You Want! Lift What You Want!