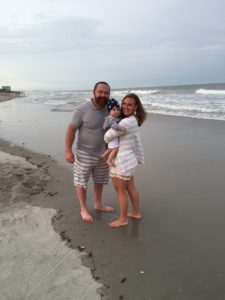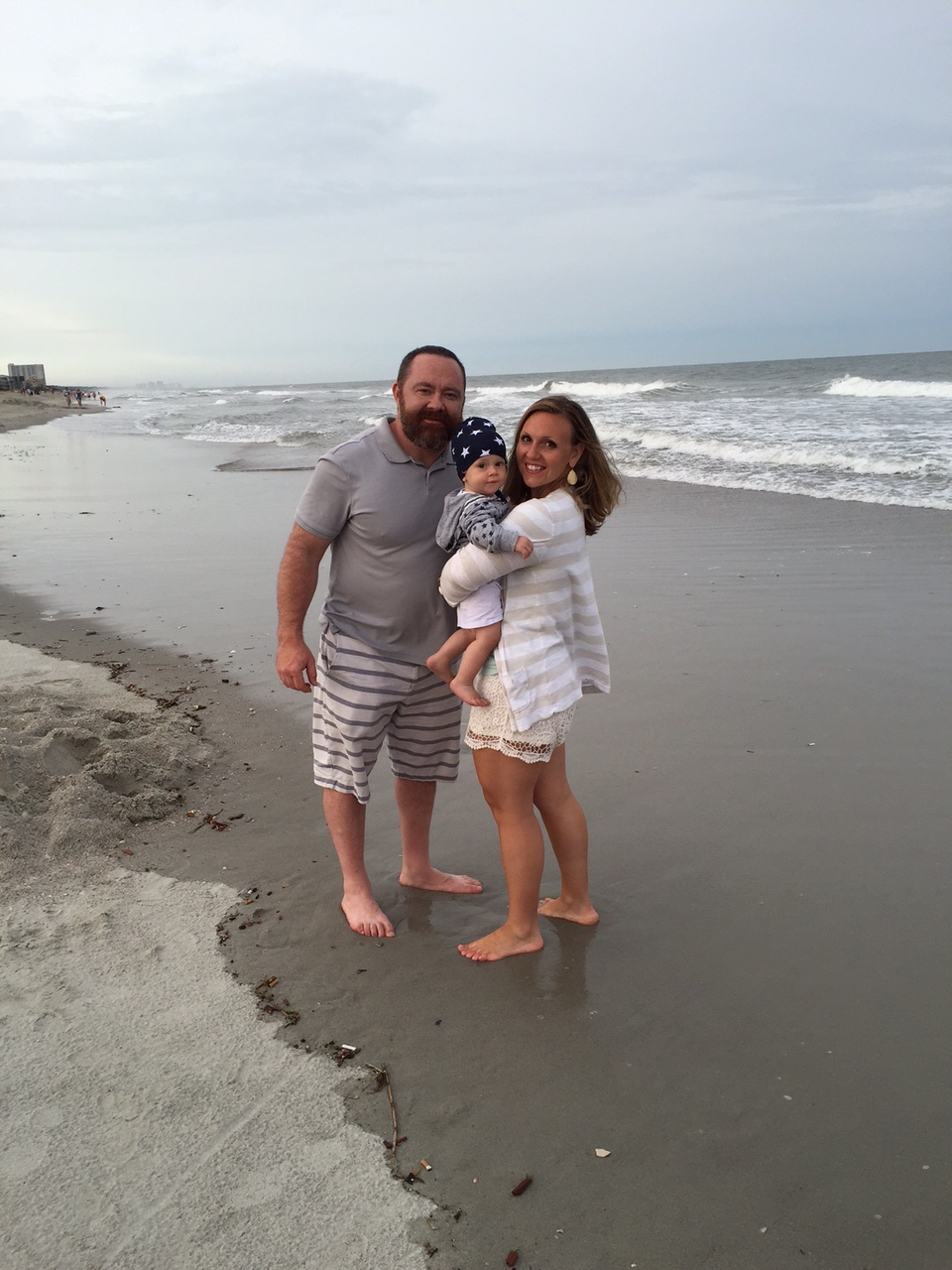 Yesterday I spent the day in Pawley's Island, SC with my family. For me, it was a day of rewriting history. It was day of changing a sad and scary memory into one of thankfulness. Pawley's Island is a place of triumph. It is now a place that reminds me of a God capable of all things. Pawley's Island is now a symbol of a God full of grace, love, and compassion.
Let's rewind to June 4th, 2009 where we find my fiancé' Emily Drew and I in a Doctor's office at the Wake Forest University Baptist Medical Center's Cancer Wing. We were in a hurry because we were about to be married in two days, and we thought that this visit was just a formality. We had no idea that our lives were about to be turned upside down.
The doctor walked in the room, and she started talking about the tumor that had been removed a month prior. We had been told that everything had been removed, and that there was no danger. We were wrong! The doctor went on to explain that the tumor was cancer, and that it had spread. They wanted to start Chemo immediately.
My whole world came to an immediate halt! Everything kind of shifted into slow motion! I shook my head and said, "Did you say Cancer?"
"Yes!" the doctor replied.
"Wait this isn't possible. We are getting married in two days," I pleaded.
"Well it is possible, and it is very serious," the doctor quickly replied.
I am not sure how most me would react, but immediately my love for my precious wife to be tripled. Two day later, I met my wife at the Cancer Center for her first round of Chemo! I had waited 33 years to find this woman, and I was going to spend the rest of my life loving her with all my heart. Sometimes I look back, and I think this was God's way of letting me know that He was giving me the most special lady in the world. Maybe He wanted to make sure that I appreciated her. It Worked!
Two days later, I was married to the woman of my dreams. We had written our own vows, and my biggest fear was not being about to get through them without breaking down. On our wedding day, we made a covenant with God. Personally I don't care what the State of North Carolina says about our union. All I care about is the Creator!
On that day my wife and I made a blood covenant with God that this union would be forever, and that it would be glorifying to Him. I vowed to support and take care of my wife in sickness and health. That was the tough one! I knew that she was sick, and I knew these words were the truth. I was about to put those words to the test. I wasn't going to fail God or my wife.
Marriage in today's world is taken so lightly. With a divorce rate of over 50%, obviously people are not taking their vows very seriously. I do! My marriage is the number one way that I minister to others. I strive to love my wife like Christ loved the church. I practice this just like I have practiced all the sports in my life. I read books, set goals, and strive to reach them. Nothing on earth is more important than my love for my wife. I am continuously reminding myself of that truth.
About two months into our marriage and weekly chemo treatments, the doctor again called us into her office. Once again we were in a hurry because we were getting ready to leave for a long weekend at Pawley's Island. We were being told that the treatments were working, so we thought that everything was going to be ok.
Well God had another plan! She explained that the Chemo had stopped working, and that they were going to start a more aggressive form. They explained the only other option was death. This was the first time that I watched my courageous wife break into tears. That is the most helpless feeling in the world for a husband. There is absolutely nothing in my control except for the amount of prayer that I was going to do.
Through all of the treatments my wife had dedicated herself to her artwork. The theme was all centered around a verse in the bible Malachi 4:2 "But for you who fear the name My name, the sun of righteousness will rise with healing in its wings; and you will go forth and skip about like calves for the stall." A magazine interviewed her where she explained that she knew God would heal her in life or death.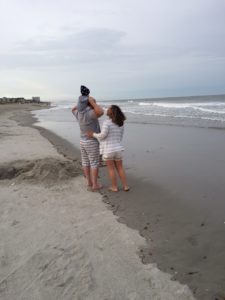 Wow! This woman amazes me every day of her life. She is so grounded in her love for Christ. She was staring death in the face with fearlessness because her faith was stronger than the cancer. I tell you guys, this moment in my life matured me ten fold.
Through all of this, finally the doctor gave us bad enough news that a few tears dripped from the beautiful brown eyes of my 5'3" dream of a wife. I had so many emotions boiling inside of me, but I didn't want her to see them. She needed me to be strong. I was trying!
We made the trip down to Pawley's Island where we met my best friend, Kevin Jones and his entire family. It was the distraction that we both needed while we processed the news about her treatments. There was one moment in time that sticks out about that trip that inspired this entire blog.
KJ, the name Kevin goes by, and I were riding the waves. The waves were calm for a moment, and we began to talk. We could see our wives on the shore. Emily Drew had a big hat on, and she was under an umbrella to protect her from the sun. Normally she loves lying in the sun for hours, but because of Chemo she wasn't allowed. Looking at her, I began to tell KJ about the news.
I looked my best friend in the eyes and pleaded, "KJ I am not ready to lose her! I spent my life looking for her!" Tears flowed from my eyes like the gates of a dam releasing the waters. I dropped to my knees and begged God, KJ, and anyone else who would listen to save my wife. "God please not her," I begged!
Several months later, she was proclaimed cancer free! I have never been so thankful. A few years later, we began praying for a baby. We knew that we needed a miracle because her cancer was a rare form of Uterine Cancer, and the Chemo itself is so brutal on the body. We went through two years of praying and hoping, and then finally God gave us our baby. October 1, 2014 baby Rock Mash was born, and life has never been the same.
Yesterday we made that drive to Pawley's Island to give thanks for God healing my wife, and giving us Rock. People sometimes ask me how that I can be so sure that there is a God. My reply is, "My faith is God is the easiest thing in my life!" How could I not believe? That's the real question.
On this 4th of July, I want you all to know that miracles do happen. God is real! My family is an example of His power and grace. I want everyone to know on this very day that I love God, my family, my friends, and my athletes with all my heart. This love is made possible because God loved me first!