Not many people have benched over 900 pounds. And not many people have been my good friend for over 20 years. Jason Coker's done both, so he's a pretty amazing guy.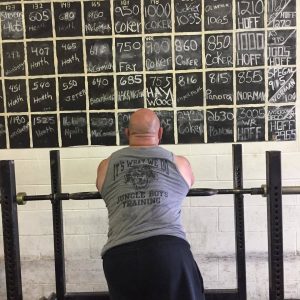 He's my go-to expert on cutting weight – and as a longtime lifter at Westside Barbell, Jason knows better than anyone what Westside is really like. This podcast has a lot of knowledge in it and a lot of perspective… and it's also got a lot of great stories.
Here's the key to unlocking even more gains in 2019...
Become a member of the Mash Mafia.
* Fully Customized Programming
* Unlimited Technique Analysis
* The Best Coaching in the World
LISTEN IN TO TODAY'S PODCAST AS WE TALK ABOUT:
Getting a job with me after prison and other wild stories from the past
Dynamic days, max effort, and what Westside really does
Passing out naked at a powerlifting meet… and how you can cut weight in a better way
Truly great powerlifters and what so many get wrong
Dealing with sciatica and still setting records
and more…