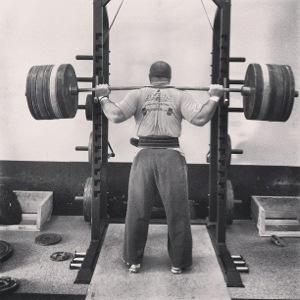 I want to start by saying that I am super tired from yesterday's workout. Grace practically killed me! It definitely made me more tired than anything that I have done so far. However, I am doing "Angie" tomorrow, so we will see how that goes. I was still able to get in some good work though. Here was today's workout:
Closegrip Bench 130k/286lb/3 reps all paused, 120k/264lb/5, and 100k/220lb/5 all reps were paused.
Standing Strict Press 70k/154/3, 60k/5×3
Curls for the Girls
Today I just did some Bro Exercises to stay jacked for Mrs. Mash. That stuff is important man! I am trying to win Gold for ty the wife now!
I had this thought today, so I want to see what you guys think about this. I am calling this the Jacked Total!
Max Snatch
Max Clean & Jerk
Max Back Squat
Max Bench Press
Max Deadlift
The catch is you have 30 minutes to complete. I am going to try it in about 3 weeks when I am in a little better shape. I think that I could total 2000lb within three weeks. The gauntlet is thrown down, so let's see who wins. If someone out there is wondering why, I say why not. I am just trying to be jacked and have fun.
The words of wisdom for today are try pausing the snatch or clean about 2 inches off the ground. Most people mess their lifts up right on take off, so this will teach your body the proper position to be in during that initial pull.