It's an interesting era we are in.
I am not sure if this is the point where I am old and simply blaming a generation for the shortcomings I am experiencing, or if this is a real thing all over. Let me dive right in, so I can catch you up on what I am talking about.
Competition – Then and Now
When I was a young strength athlete, I loved competition. I drove 90 minutes each way twice per week just so I could train with someone stronger than me. Eventually I hooked up fulltime with Chris "Ox" Mason, which is when I became my strongest. Ox and I were in the same weight class most of the time and sometimes one weight class apart. We were competitive with each other in the gym but remained the best of friends outside the gym. Heck, inside the gym we helped each other. Basically we were each other's coach.
Westside Barbell is legendary because most people think Louie Simmons is some kind of magical programmer. The secret is that he placed a bunch of lions in the same room – and the toughest lion became the alpha. There were battles within the gym, but they were family outside of the gym. This arrangement reminds me of my home with my two sons, Rock and Behr. They fight all the time, but they won't let anyone else pick on the other.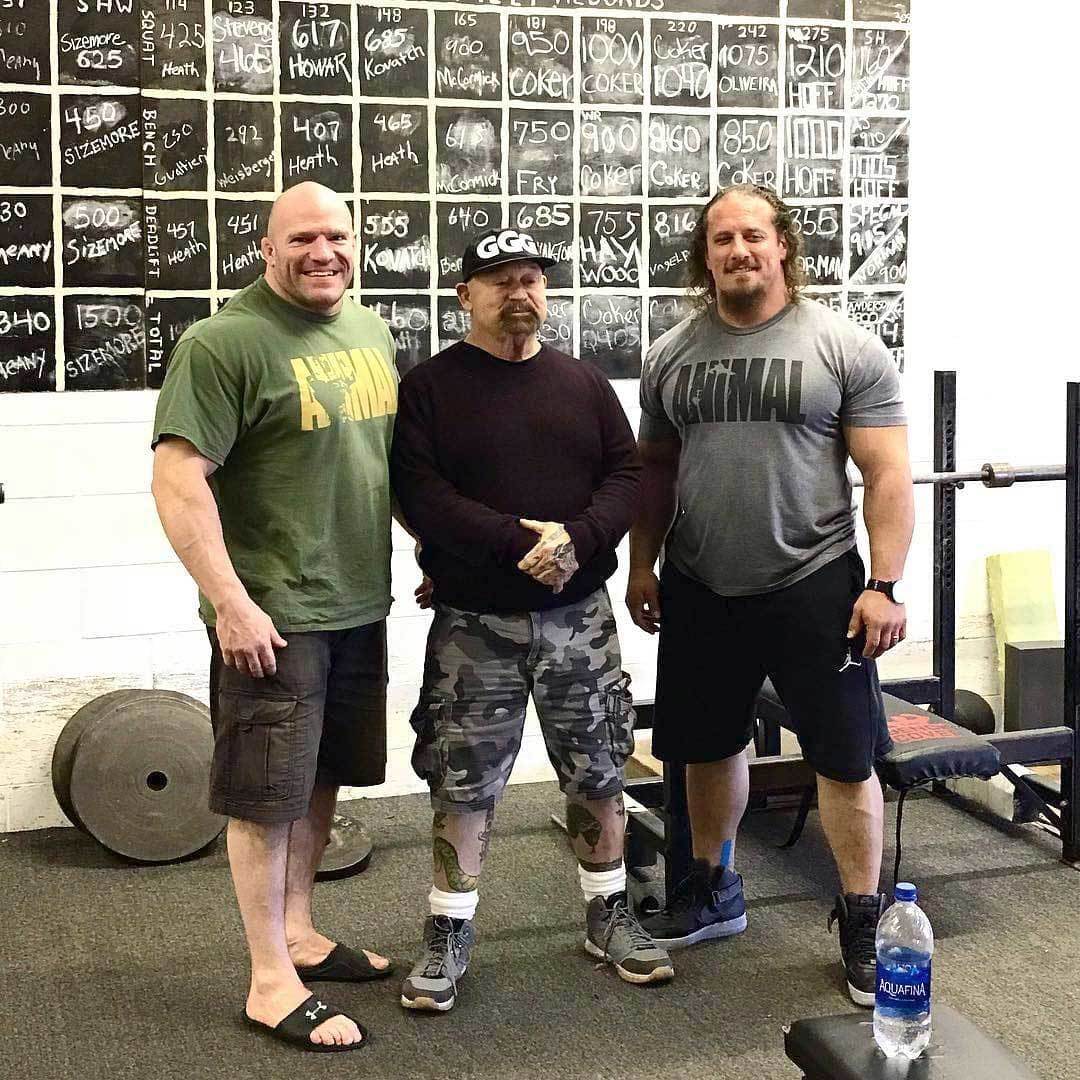 Recently I have noticed in my gym, as well as other gyms across America, that athletes don't like having someone in their own weight class training with them day in and day out. I have witnessed arguments break out and cultures destroyed over this. Instead of complaining to all of you during this entire article, I am going to explain the way it should work and the advantage that competition brings. Hopefully this will enlighten some of the athletes out there so we can use this tactic to our advantage as a country.
Attitude of Excellence
Why do you think wrestling programs like the one you will find at Penn State University are so awesome? Why do countries build Olympic Training Centers? Yes, in both cases you are trying to give your best athletes the best coach and conditions – but there is another reason that trumps all the rest. If you toss the best athletes in the same room with a great coach, you can rest assured the best athlete will make their way to the top. Not only that, even the athletes who aren't the best at first will get better. The ones who were never going to make it in the first place will fade away, and that's fine too. You will either become the absolute best you can be – or you will realize it wasn't meant to be.
I had an athlete several years ago named Michael Waters. He was a two-time 4A state champion here in North Carolina. He was a rockstar in this state. He could have gone to several collegiate programs in America and started right away, but he chose Penn State. He wanted to become the absolute best wrestler he could possibly be. He knew Cael Sanderson, the Penn State head coach, and the amazing tradition at Penn State would do just that. Michael is now serving in the Army Special Forces, which fits this attitude of excellence.
Here's what you have to ask yourself:
Do I want to be the best athlete I can possibly be?
Do I want to be the best athlete on the team?
We are here for you during this Coronavirus crisis.
Let us help with customized programming and coaching when you have limited access to gym equipment.
If you are financially able to join our online team for customized programming at this time, we would appreciate your support.
If you are financially struggling during this time, we still want to help. Email us and we will try to help out in any way we can.
* Fully Customized Programming
* Unlimited Technique Analysis
* The Best Coaching in the World
Competitive Environment
If your coach recruits someone in your same weight class or who plays your same position, that doesn't mean they think less of you. It doesn't mean they don't believe in your abilities. It doesn't mean they love you any less. They are simply trying to create a competitive atmosphere conducive to forming champions.
The way you react to the recruitment of new athletes says a lot about you as an athlete. If you fade away from a battle during practice, you will fade away during a battle in a real competition or game. The best athletes in the world thrive on competition. Guys like Michael Jordan will thrive when threatened or pushed. If this isn't you, you will need to embrace competition more than the others until you are comfortable in competitive situations. Otherwise, realize you will never be a great athlete. I know these are tough words, but I am being brutally honest. However, it's never too late to change, so you aren't locked in to a life of losing.
Here's what athletes should experience from competitive environments:
The best athlete with the best attitude will get even better as they rise to the top.
Athletes will feed off of each other, especially during max effort days or scrimmages.
Athletes will learn from each other.
Athletes will encourage each other during training.
Athletes will encourage each other outside the gym.
The athletes who aren't necessarily winning right away are still getting better as they seek to keep up and surpass.
Peer Pressure
First, if you are the top dog and your coach recruits someone in your weight class or in your position, don't get offended. You should be excited because that new person is going to elevate your level of play to a place you didn't believe was possible. This is going to make your next meet or game way easier than ever before. Remember this: if you can't beat this person in training, you sure aren't going to beat them at a competition. Champions always elevate their level of play based on the competition in front of them, and now you have the advantage of having that stimulus daily versus only on game day.
This is a life lesson, which is exactly what sport is supposed to be. What if you are the top accountant at a firm, and then one day your boss hires someone with equal or slightly better skills? Are you going to quit or get mad at your boss – or are you going to use the competition to raise your level of play? Parents, remember that sports are designed to prepare your children for life – not simply to showcase their skills to make you look cool in front of your family and friends. This is something most parents always forget.
If you have a max effort day or highly competitive day, athletes will feed off of each other. If one is feeling sluggish, they will elevate to match their competition. If you want to see athletes surpass never-dreamed-of levels, put them in a room filled with lions. The weak will get stronger, and the strong will get stronger than ever! This environment will make the competition, game, or match seem easy – just ask the Penn State wrestlers.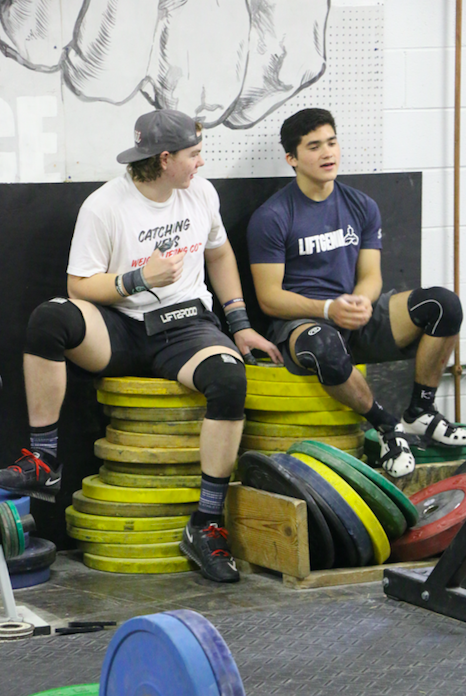 Peer Support
One of my favorite aspects of competitive teams is that athletes will learn from each other. Coaches can't be everything to everyone. There are going to be times when coaches are struggling to fix flaws in their athletes. Sometimes hearing it from a peer is easier to accept and assimilate than when it comes from a coach. I have seen it happen several times. Sometimes athletes will struggle with an issue their peer has already overcome, so their peer can explain how to overcome the obstacle both physically and mentally.
Sometimes training is hard. We have all experienced the moments in training that felt like we were in the middle of a desert all alone. This is a lonely place to be, so having a teammate look at you and say that it's going to be okay is a definite asset. It's easier to endure trials when you're not alone.
Enduring with teammates in the gym is much easier than overcoming the temptations out of the gym. Champions are not made inside the gym. Everyone trains hard, but the champions are the ones who make the right choices outside the gym. If you create a culture filled with focused and determined athletes, you will also form a culture of athletes who will keep each other accountable. We are all tempted once in a while to break our diet, drink that beer, or stay up late. It's nice to be surrounded by athletes who will help keep you focused on the primary goal.
THE NEWEST EVOLUTION OF MASH PROGRAMMING
The latest and greatest methods from Travis Mash as he continues to innovate Mash Mafia programming.
Weightlifting - Powerlifting - Super Total
Garage Gym Warrior - Functional Fitness - Strength and Conditioning
If you are in a gym or on a team with two other athletes who are just as good or better, don't get upset or get mad at the coach. This isn't a bad thing. Whether you end up being the number one or not, I promise that you will get better in those conditions. You will work as hard as possible in an attempt to get ahead or stay ahead. That's the point of competition – it will make you better.
I am not sure what has happened with today's athletes not embracing competition. I guess we are in the "everyone deserves a trophy" era. Here are my final words. If you quit and run away from competition now, you will carry this action with you through life. Instead of running away, I suggest making a stand, getting better, and staying number one. Are you really a number one if you run away from another potential number one? I don't think so.