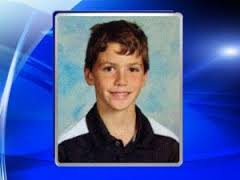 Today I woke to sad news. One of my Mash Elite Performance Athletes, Nathan Clark was killed by a gunshot wound in his hotel room. Nathan was in Raleigh, NC competing in soccer for the North Carolina Fusion Team. The Fusion Team is a premier soccer team, and Nathan was a premier player. However, this blog isn't to talk about what a great soccer player Nathan was. This blog is to talk about the pain associated with losing one of my precious athletes.
Times like this, I want to visit each and every one of my athletes, past and present, and give them a hug and tell them how much I love them. I watch so many of my athletes grow up and become grown men and women. Last weekend, I had the honor of watching Landon Harris get married, and now this weekend I am saying good-bye to a 13 year old. My nightmare as a coach came true today.
I have been thinking of what to say all day long. Well I don't know what to say. What do you say at a time like this? I have nothing! I don't know what the parents are feeling. I just know that I am sick to death thinking that one of my athletes was killed by some dumb ex-con with a gun. I just trust that God has a plan. "God has a plan" are a bunch of words that are sometimes hard to hear, but I believe in a sovereign God that is full of love for His people. I believe that Nathan is with him right now, and he isn't looking back.
I just want to take the time to tell all of my athletes that I love them so much. Your faces run through my thoughts at night, and I dream of ways to help you become better athletes and young adults. I just hope that I will tell you that I love you in person more often. God has trusted you all with me, and I want to work hard at being a better steward. This is a time to reevaluate priorities. I am doing just that.
Thanks for all the great memories that you all have given me. You all will always have a place in my heart. Nathan may you rest in peace son!
Here is the News Story: