Because we are thankful for you, Black Friday Specials start right now with a 20% off store wide sale at: https://www.mashelite.com/blackfriday/
===================
Sale includes:
-All new apparel!
-Squat Every Day Shirts
-New "I Do What I Want" shirts
-New prints of the Original Dumbbell by Drew Mash
-All E-Books except the brand new ones that are already on sale
-And so much more!
Enjoy! And Happy Thanksgiving from all of us at Mash Elite!
"Healthy Pumpkin Pie, Pumpkin Pancakes, & Breakfast Sausage Recipes!" by Emily Drew
(You can follow Emily Drew on Instagram at @emilydrewmash or @paint.and.coffee
Can I say how much I love pumpkin! I feel like I'm cheating every time I eat pumpkin pancakes or muffins, but they are all low calorie and healthy! I. love. pumpkin. I can eat it straight out of the can, but much prefer it mixed with cinnamon and sugar.
And so, here is my paleo/healthy Pumpkin Pie recipe:
Mix together:
– one 15oz can of pumpkin (check the ingredients to make sure it is just pumpkin) or 2 cups puréed fresh pumpkin
– two eggs
– 1 tsp cinnamon
– 1/2 tsp each of nutmeg and ginger
– Stevia, honey, or other sweetener to taste
Then stir in 1 1/4 cup of almond or coconut milk
Place in lined muffin pan and bake at 350 until firm- about 20 -30minutes. Makes 10-12 mini pumpkin pies.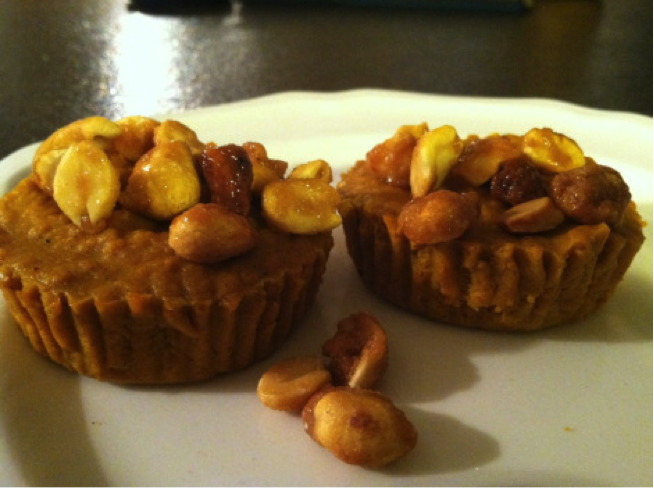 Pumpkin Pancakes and Sausage
Perfect way to indulge in Delicious fall flavors without all the calories!
Pancakes:
Mix together
-1/2 cup canned pumpkin
-2 eggs and one white
Then stir in
-1/2 cup of old fashioned oats
And then mix in
-very generous sprinkle of pumpkin pie spice
-good amount of cinnamon
-few dashes of vanilla
Then stir in
-1/2 tsp of baking powder
Pour out onto griddle as big or small as you want. I made them about 3 inches diameter and got 9 out of this mix. Cook just like a regular pancake. They will bubble a little in the middle and start to firm on the sides when they are ready to turn.
I stack them, put a dollop of light cool whip, sprinkle of cinnamon, and a drizzle of honey – delicious!
And for half of this mixture or 4.5 pancakes for my batch (sans toppings) it is only 178 calories. I just might make these all season long. If you try them let me know how you like them! Enjoy!
Breakfast Sausage
For this recipe you could use any combination of ground meats: pork, turkey, chicken or beef. I prefer half lean ground turkey and half pork. The flavor seems closest to actual breakfast sausage.
• 1 lb. of ground meat. I use half lean turkey and half pork
• 1 tablespoon of sage
• Sprinkle of red pepper flakes
• 1 teaspoon of thyme
• Salt and pepper to taste
Sautee patties in a non-stick fry pan 10-15 minutes.
Remember the Black Friday Specials start right now with a 20% off store wide sale at:
==> https://www.mashelite.com/blackfriday/ <==