Coach Mash's Workout! Jacked Fit!
As a 41 year old fulltime coach, my goals are quite different than they used to be. I am a husband, father, coach, and then athlete in that order. I don't ever want to stop being an athlete. I also believe that I need to lead by example. The problem with me is that I am used to training for an event, and I have a heck of a time training for the sake of training. I admire the people that can, but it's just in my blood to compete.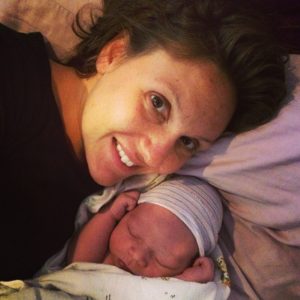 With that being said, I am totally intrigued by the Grid League. I have become friends with the coaches of the Carolina Crush, and I think Jim Kean, the CEO, is simply brilliant. They have talked with me about trying out for the Carolina Team, and I believe that I am going to do it. The team is based out of Charlotte, NC, so I can still focus on Muscle Driver USA. I don't know if it'll work out, but I don't know of many 40 year olds that are going to be stronger.
Along the way, I am going to have elements of Olympic weightlifting, and powerlifting in my program. Basically, I want to be strong, jacked, and in shape, so let's call it Jacked Fit! I haven't been training that hard, so I am starting out nice and easy. I will post my workouts, mobility work, and recovery on here daily. I will hopefully teach as I go, so you all can learn from my wins and mistakes. I will also be talking about nutrition and foods that I am eating. I really want you all to go on this journey with me, and let's see what happens.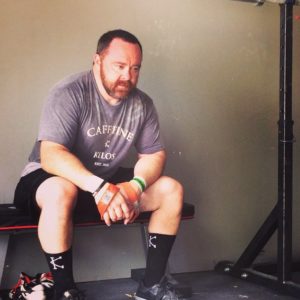 I am going to be getting nutrition help from the Boss herself, Adee Zukier. I will actually be joining my own Online Team "Eat What You Want", so that I can dial everything in perfectly. At 41, I believe that I can still be a great athlete, but now nutrition and recovery are more important than ever.
I will still compete in some Olympic weightlifting competitions and some powerlifting competitions just to keep things interesting, and let's face it, I love being stronger than other people. It's just a part of me. However, now there are some priorities that are more important. That's the only difference. Staying in great shape, so that I can play with my newborn son, Rock, is a huge driving factor for this new found urge to be jacked. I also have a 14 year old daughter, Bailey, so I need to be able to beat up any teenage boys that get out of line.
I was telling my wife, Drew, that I want to be able to play sports with Rock, lift weights with Rock, or perform any activity that he wants to do. Every night, I look at that little dude and his mother, and I pray that God will give me the strength and energy to give them the best years of my life. The Grid League seems to match those goals, so let's go!!!
Today's workout:
Bench Press 242lbs/10, 220lbs/10
Push Press Medium Grip 90/5, 110/5×2
Met Con
500m Row
Then
5 Pullups
10 KB Push Presses 50lbs
10 KB Bentover Rows 50lbs
x 3 Rounds
Then
1000m Row
This killed me of course, but I am able to recover faster now. I have been training for a week and a half, so I am getting in some sort of shape. I will be working on all the skills as time goes on. I will also try to start a Vlog type of video.
Feel free to ask questions, make comments, and have a few laughs as I try these CrossFit workouts out. I am excited for the new challenges, and I look forward to completing this journey together.