Dalas Santavy comes from a long line of weightlifters.
He lifted well enough to compete in the Pan Ams, representing Canada.
And now his son, Boady Santavy, is ranked number one in Canada and fifth in the world.
So we talk about all that Dalas has seen change in weightlifting over the years, what his training protocols are, and how he trains his kids to have killer mindsets on the competition platform.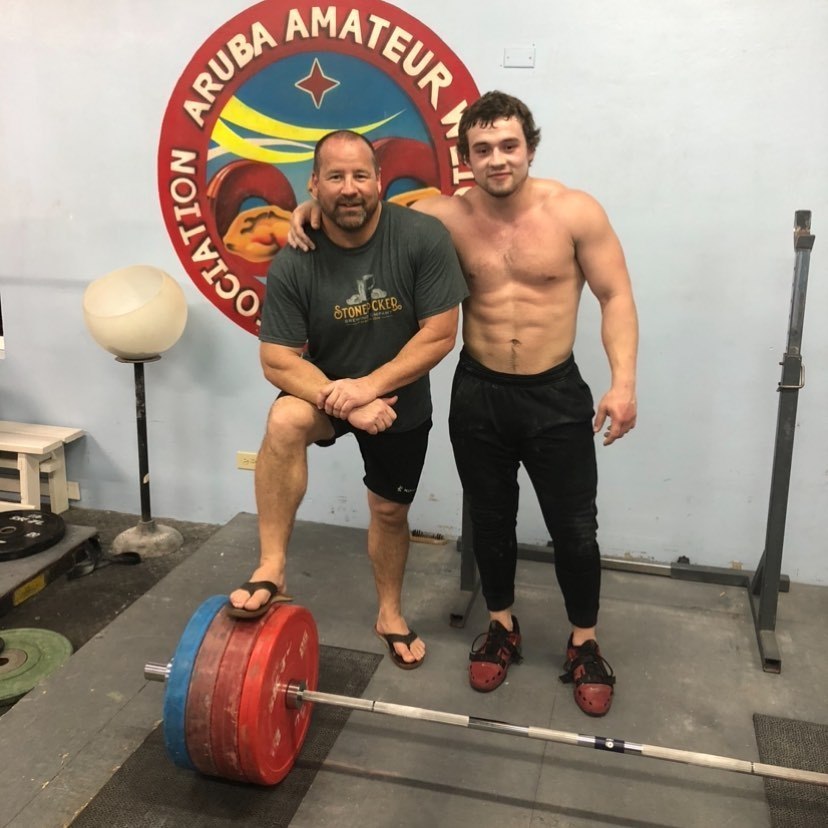 World-Class Powerlifting & Weightlifting Meet Preparation
Get Travis Mash's Guide to Meet Prep & Strategy
World champion and world-class coach Travis Mash boils down decades of experience to give you the tools and knowledge you need to crush your next meet.
LISTEN IN TO TODAY'S PODCAST AS WE TALK ABOUT:
Why the weightlifters from the past had more jacked upper bodies (and how you can have one too)
Adjusting National and International meet preparation due to COVID cancellations
Coach Crystal and her "come to Jesus" moment with her son Morgan McCullough
How he trained his kids from age 6- 22
The importance of strengthening the abdominals (and how he does it).
and more…