Below is a blog that I wrote right around the holidays last year. It is so crazy to reflect on this past year. My life has been one big whirlwind, and it all started last year at the American Open. I can't wait to see how things go this year. I do know that The Barbell Life will be broadcasting live every night, so get ready for some epic shows. Here is the link to tune in:
Christmas Specials:
$50 off Online Coaching with Coach Mash use Coupon Code: MASHCOACHING
$50 off my Learn 2 Lift Seminar January 20th at the Mash Compound use Coupon Code: MASHSEMINAR
20% off all Apparel including the "I Do What I Want" T-Shirt use Coupon Code: MASHELITE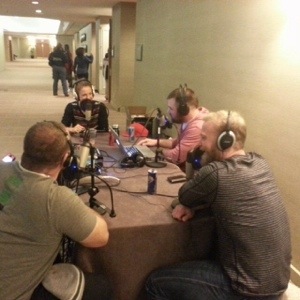 ​
I'm so excited to be hanging out with Christmas Abbott, her man Josh, Mike Bledsoe, and the whole Barbell Shrug Team this week. Sometimes I feel like my life is one big research project because my friends happen to be some of the smartest coaches, exercise scientists, and fitness enthusiasts on the planet. I've also got my remote team members home for the Christmas break. I'll have Rebecca Gerdon, my Olympic Weightlifting phenom and Team MDUSA Star, home on and off for the next few weeks. Rebecca is also a brilliant strength and conditioning coach, and my go to person for all the new nutrition discoveries. Greg Nuckols is also home with his wife Lyndsey. Greg is without a doubt the most brilliant person in my industry, and he is only 22 years old. The guy is a walking encyclopedia. Jacob "Rabbit" Wyatt is also home from the Attitude Nation Weightlifting Team. Rabbit is my most improve lifter of the years. We have a lot of others with us as well, so the Mash Compound should be a PR factory for the next couple of weeks.
​The reason that I tell you all of this is not to brag about all my friends and athletes, but it is to make a point. If you want to be good at something, the people that you surround yourself with is a very important part of the equation. A lot of people simply want to study and research to increase their knowledge, but that is only a small part of success. I still research and study, but it is balanced with quality relationships, and I have to say that I learn more from my relationships. Now meeting new people and maintaining quality relationships has to be more than a business decision. If you are hanging out with people just to move up in the world, then you are destined to fail. I spend time with my friends, athletes, and business associates because I sincerely love people. I care about what they have going on, and I want to know about them. If you put people that you care about first, the result will always be a more fulfilled life for you.
​My life has brought me one on one with some of the most influential people in my industry: Jon North, Donnie Shankle, Glenn Pendlay, Greg Everett, Louie Simmons(funny mentioning these two side by side), Christmas Abbott, Mike Bledsoe, Don McCauley, Coach Joe Kenn, Wes Barnett, Ethan Reeves, Dan John, Mike Robertson, Zach Even-Esh, Chad Wesley Smith, Martin Rooney, Dave Tate, Jim Wendler, Donnie Thompson, Greg Nuckols, Rebecca Gerdon, and the list goes on and on. Here are the reasons that I have been able to form lasting relationships with these awesome people:
• Empathy! When I meet people, I am sincerely interested in what they have to say. Mike Bledsoe told me that learning to empathize with people changed his whole life. He was able to become a better husband to his wife, and a better friend to all of his buddies. When you care about others, then they are more compelled to care about you. If you sincerely want to help others, there is a much better chance that they will want to help you. Motivation is the key! Don't empathize to get what you want. Care about others because you want to help and love others. Get to know people to make the world a better place
• Be Bold! Don't be afraid of people! All people bleed red! All people go to the bathroom! These are keys to remember when meeting people. When I met Christmas Abbott, I was totally caught off guard. She is one of the nicest people on earth. Yah she's edgy with tattoos, guns, NASCAR Pit Crew, and all that, but she is also a Christian that loves her boyfriend Josh with all her heart. She is just like any other girl that's in love. If there is someone that you want to meet, then go meet them. If you act semi-normal and are sincerely concerned about them, then most of the time they will be concerned about you.
• Take Risks! Put yourself in situations to meet the people that are influential in your industry. Last weekend, my wife and I drove to Dallas, TX to be a part of the biggest national weightlifting event is US History. We waited to late to get affordable plane tickets, so we drove 16 hours to be a part of it all. Not only did I get to coach the athletes that I've been working with, but I got to meet all the great coaches and athletes in the sport of weightlifting. Jon and I had the best Weightlifting Talk ever while broadcasting from the American Open. Life is short! Don't wait on tomorrow guys! Get it done now!
​This week is going to be awesome! Weightlifting Talk with Jon, Barbell Shrugged, and hanging with my awesome friends and family. Who knows what God has in store for me and Drew this week? I just know that I'll be ready.
We are hosting a Holiday Olympic Weightlifting Meet December 20th at the Mash Mafia Compound. Come hangout with the Mash Mafia Crew, some MDUSA Stars, Coach Mash, slam some bars, and of course KILL Some PRs! Click on the link to find out more:
December 20th Meet at the Mash Mafia Compound
We are hosting a New Year Learn 2 Lift Seminar at the Compound as well! January 10th and 11th come out and hang with Coach Mash and the Mash Mafia. Weightlifting Day 1 and Powerlifting Day 2. Come to one or both days just click on the link to find out more:
New Year Learn 2 Lift at the Mash Mafia Compound
To check out one of the Online Teams, click on one of the following on links:
Eat What You Want! Lift What You Want!
Online Coaching and Mentoring with Coach Mash
Or if you are interested in hosting a Learn 2 Lift Seminar on the topics of Olympic Weightlifting, Powerlifting, Athletic Performance, and/or Eat What You Want Nutrition email me at:
Travis.Mash@MashElite.com
Pics From the MashMafia Christmas Party: