Check out the "Mash Squat Every Day" E-Book with 4 twelve week programs for weightlifting, powerlifting, super total, and bodybuilding. Find out more below:
Join Team Mash Mafia for weightlifting, powerlifting, athletic performance, bodybuilding, running, or a hybrid approach. This team is already taking over weightlifting, and I plan on taking over all of the other disciplines one at a time. Check it out below:
The Squat Every Day Learn 2 Lift Clinic is coming to Orlando and Canada. To find out more, check out the link below:
Mash Mafia Squat Every Day Learn 2 Lift Clinic
Are You Really Serious?
Every time that I take on an athlete, we discuss their goals. Most of the time the athlete has a massive goal of the Olympics, Division I Sports, or becoming a champion in their chosen sport. I am a very honest coach. That doesn't mean that I wreck their dreams! I am just saying that I give them realistic expectations. For example if they are 5'7" and run a 4.9 second 40-yard dash, playing Division I Football at Running back is going to be a challenge. If you are a 20-year-old male snatching 100k and clean & jerking 120k, the Olympics are going to be a tough goal.
Instead of crushing their goals, I lay out the expectations:
• Training 9 times per week
• Maintaining a solid nutrition plan
• Sleep 9-11 hours every night
• No partying and drinking
• Maintaining a proper muscular balance plan
• Maintaining a proper mobility plan
• Practicing the specific skills of your sport
• Supplementation
• Soft Tissue Practitioner (A.R.T., Chiro, Massage, etc)
• Sport Psychology
• Scheduled rest days for mental and spiritual recovery
I explain this list to them, have them sign it, and then I wait and see what happens. 1 out of 100 are actually serious! Are you serious? I mean really serious? If not, save yourself and/or your parents time and money. This is a 'look yourself in the mirror' moment!
I have been blessed to train some of the best athletes in the entire country. I have coached NFL, NBA, and Olympic hopeful weightlifters. They all have one thing in common. They are absolutely on point with the list above. All of them!!!
My best high school athletes already demonstrate these characteristics. They are focused on every aspect of their athletic careers. They know that the world is competitive, and only the cream of the crop is going to make it. My football player, Cade Carney, is one of the most focused athletes that I have ever worked with, and now he is playing Division I football at Wake Forest University. His goal setting abilities are the best that I have ever seen. He sets a goal for every thing that he does, and then does what ever it takes to reach that goal.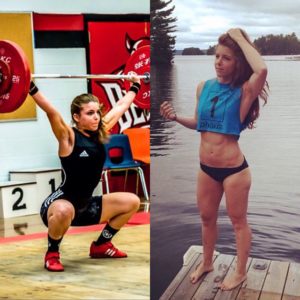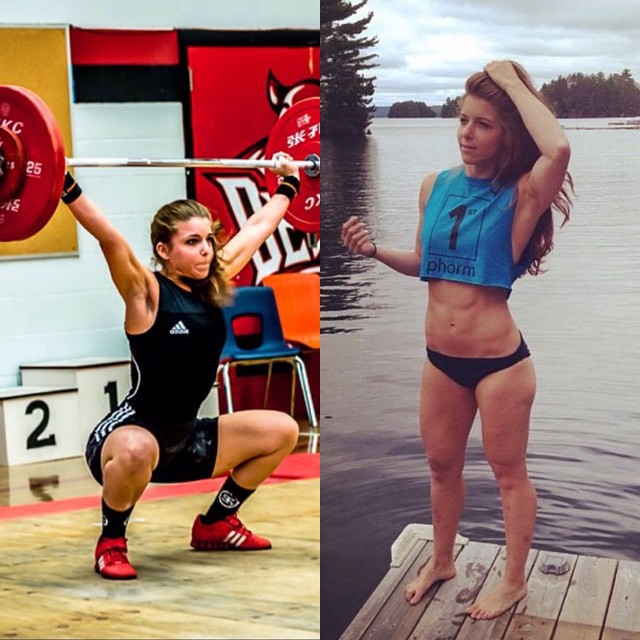 When Cade was in high school, he participated in the Nike High School Football Combine for high profile athletes. Every year he wrote goals to surpass during that combine. He wrote those goals months before, and then his training reflected those expectations. In his final year he scored the third highest score in the Nation. Yes he has amazing genetics, but his drive and determination are even more impressive.
When I worked with Tommy Bohanon, starting full back for the NY Jets, he demonstrated these same characteristics. He performed speed and strength with me. He also had a speed only coach, just to get specific. His nutrition and recovery were on point. Once again, there was a reason for his success other than genetics.
I say all of this because nothing makes me madder than someone wasting my time. Athletes tell me all the time that they are 100% committed. Then they show up to training on Monday hung over. Look you are not serious about becoming great! You will be good, but you will never be great. You are wasting my time and yours.
When you skip breakfast, you are not serious. You just wasted an opportunity to get better that you will never get back. When you do this over and over, I know that you are not the one. At this point in my career, I am blessed to be able to tell you not to come back. I wouldn't do it because I don't like you. I am doing it because I do like you, and I don't want you to waste your time.
If you want something bad enough, you are willing to make sacrifices. You are willing to put frivolous activities on hold until that dream is captured. The athletes at Team Mash Elite are all on the same page. We have a team of committed athletes. All of them are committed to becoming the best Olympic weightlifter or powerlifter that they can become.
When you watch these athletes or the pros in your chosen sport, don't even utter the words, "I want to be like him or her". Do not utter those words unless you are truly willing to do what they do. Are you willing to train when your body is telling you to rest? Are you willing to train when your knees and shoulder aches as if you have the flu? Are you willing to stay home when everyone that you know is partying?
If you didn't answer "yes" to all of those questions, stop reading this and quit wasting my time. I am here to help people that are committed. Now listen if your goal is to workout and stay in shape, then I am willing to help you as well. I just want to work with people that have actions that match their mouths.
After reading this blog, I want you all to ask yourself these very serious questions. I want you to set goals that you are willing to carry out. I just want athletes that have actions matching their mindsets. I hope this is simply a soul checking moment, and that you all sit down and recommit yourselves to the process.
Coaches out there, I want you all to sit your athletes down, and go over this blog with them. I want you to give them realistic expectations matching their commitment levels. Let's make our American athletes better than they ever thought they could be!!!!
Don't forget about the Mash Elite Weightlifting Team Camp:
We are hosting a three-day camp July 8-10 at the Mash Compound. It's going to look like this:
• Day 1 Max Out Friday with the team and social afterwards
• Day 2 Clinic with Coach McCauley, Coach Wilkes, me and the team
• Day 3 Clinic about meet day prep and strategy, and then a sanctioned meet
We've decided to limit the camp to only 20 people, so don't wait if you're interested. Here's the link to find out more: