A Note to Ashe County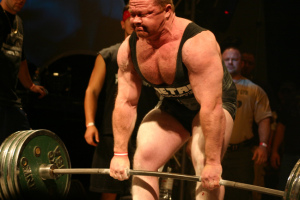 I am excited to announce that I will have a small role in the strength and conditioning program of my hometown Ashe County High School. My friend, Zach Vogler, will be heading the program, and I will simply be a consultant. However, I plan of visiting as much as possible.
It has been a dream of mine to affect the very place that I grew up. That little mountain community made me who I am today. I feel that we should all desire to give back to our places of birth. Those places molded you. Whether the experiences were good or bad, they made you.
My hometown made me tough. Anyone that grows up in the mountains of North Carolina is either tough or dead. That's a fact! The environment is not the optimal habitat for the weak. The problem is that the kids grow up not understanding their degree of toughness. I want to teach them.
Our program will help develop:
Mobility
Speed
Goal Setting
Nutrition
Power Production
Strength
These young ones deserve a good program, and I am excited to be a small part of it. If you are going to be a part of this program, I want you to know what I am all about. So here is my note to you guys:
I dream big. I plan even bigger. However, I execute that plan the best of all. I don't make excuses. If I am a part of this program, we are going to win. That's what I do. We are going to shift our mindsets upon reading this very note.
Whatever your view of "realistic" is right now, that view is going to change. This is called a paradigm shift, and you guys have needed to make one for a longtime. Making the playoffs or winning one game in the playoffs isn't an acceptable outcome.
You guys bleed red just like everyone else. The kids throughout the state of North Carolina aren't tougher than you. You guys are mountain men. No one is tougher than us. You guys just have to believe, and then you have to put in the work. It will help a lot if the parents start to believe as well.
I believe in a God that is bigger than all of us. If you think that you are limited in any way, then you are saying that God is limited. He created you. You are capable of accomplishing whatever you set out as long as you are willing to work for it.
Your paradigm shift starts in January. I am going to visit as much as possible. My goal is to bring some of my athletes up there to show you what is possible on my program. Boys it is all about expectations. If you expect to be mediocre, then you will be. I expect for you guys to be dominant.
What do you expect?