Team GridStyle just had two our Team Members drafted to Teams in the Grid League, Will Hall and Michael Priest. Obviously our program is working. Join our Team at:
A Day with Elite Fitness Systems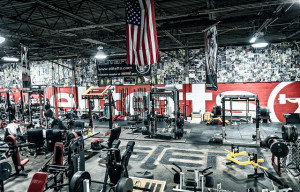 Yesterday, I had the opportunity to accompany MuscleDriver USA CEO, Lisa Strump in a trip to Elite Fitness Systems Headquarters in London, OH. As a lot of you know, I have a long history with EliteFTS. EliteFTS was my primary sponsor during my championship powerlifting days. This was a time of tremendous growth in my strength and conditioning journey. Dave Tate did a tremendous jog teaching me about lifting weights, coaching others, and business. This opportunity also gave me a chance to meet some extraordinary people in this industry. Really it was the catalyst to my career in the barbell world.
In this article, I am going to explain the following:
1. Dave Tate's approach to business that has made him so successful!
2. Give you ideas to succeed in the strength and conditioning world.
3. Education is the key to success.
4. Education is the way we change the industry one coach at a time.
5. Give insight to a new direction the MuscleDriver USA is going to take.
Dave has built a powerful business centered on the education of others. 90% of the material that he puts out is 100% Free. His passion has always been to educate and teach the world about the barbell, and that is exactly what he has done. When I was a part of their team, part of our responsibilities was maintaining a training log for all the readers to see. We found that the more we educated in our logs, the more people read them. The more people that read them resulted in more people becoming opened to working with us in other ways.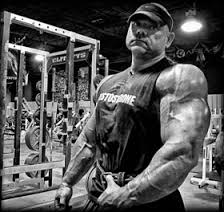 This model is one that I have personally adopted in all things that I have done. Educating the community is how I grew my gym. Educating the world is how I grew my website. I do this because, like Dave Tate, it is my passion. I have spent my life trying to understand every aspect of the barbell. Finally there are people all over that want to understand it as well. The fact that people are actually caring about the barbell is my driving force, not profits. If you are in the business to get rich, you are most likely doomed to fail. I am not saying that you can't become financially successful in the strength industry. I am just saying that your primary motivation has to be helping others.
When Dave Tate hired my long-time friend and associate, Coach Mark Watts, I knew that Dave was more serious than ever to educate his readers. Coach Watts is one of the smartest strength and conditioning coaches that I have ever know, and without a doubt loves his athletes more than anyone I have known. I met Coach Watts while he was the Head Strength and Conditioning Coach at Denison University.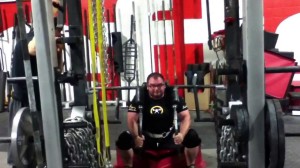 Dave hired Coach Watts as Head of Education at EliteFTS. I was amazed to see Coach Watts at work. Every week Coach Watts produces a webinar, an exercise index, and a podcast. The webinars are set up to educate the readers about random aspects of the strength and conditioning world. The exercise index picks out one of the thousand awesome exercises that you all should be doing, and Coach Watts explains and breaks down the movement. The podcast usually features Coach Watts with one of his many amazing guests from around the strength world.
All of this is on top of the many articles that Elite publishes everyday. My goal is to bring the same amount of education to the readers and followers of MuscleDriver USA. Our team is full of the top Olympic weightlifters in the country. However, most people don't realize that our team is full of some of the top strength and conditioning minds in the business. We have a unique culture of very educated, very intelligent, and very creative athletes that love the various aspects of the strength and conditioning world.
I will tell you right now that Team MDUSA is packed full of future weightlifting, strength and conditioning, and CrossFit coaches. I am not talking about mediocre coaches. I am talking about industry changing coaches. My goal is to show the world how amazing our athletes are on and off the platform.
The other aspect to Team MDUSA is that we have a Dream Team of Coaches. Coach Glenn Pendlay and Coach Don McCauley are future hall of famers in the weightlifting world. Between the two of them, you have a countless amount of Pan American Team Members, World Team Members, and Olympians. I have learned more from these two gentlemen in my short time at MDUSA than I have in the last 10 years. They are a wealth of knowledge about the sport that they both have given their entire life towards advancing.
Personally I have a balanced career competing in both Powerlifting and Weightlifting at very high levels. I have had success coaching in the strength and conditioning world, powerlifting world, and most recently in the Olympic weightlifting world. After coaching Olympic weightlifting full-time for two years, I had over 30 athletes in this past American Open. Dylan Cooper just became my first Junior Pan American and Junior World Team Member having qualified at this years Junior Nationals making him my first International Team Athlete.
My goal at Team MDUSA is to broaden our reach deeper into the strength world. I want to see us influence the strength and conditioning world, strongman world, and powerlifting world. We are going to make some super cool moves in the near future to make this happen. The visit to EliteFTS with Lisa was inspirational for giving me a direction.
Coach Watts has always been an inspiration to me in the way that I approach coaching. We both agree that one's approach to coaching should come with a clear cut set of goals. The program should be centered scientifically on reaching those goals. Our industry is full of coaches that use emotion, power, and past experience as their driving force. The days of running an athlete into the ground just to prove how tough of a coach you are needs to end. The way the industry will change is through education, and making people aware.
Coach Watts was talking about coming up with a system to quantify the abilities of a coach. It is something that he is passionate about, and I am as well. Does taking your athletes out and running them 5 miles while holding a 45lb plate make you a good coach? The answer is a Big NO! It makes you an out of control tyrant. Our job as coaches is to help the athletes reach the goals of their chosen sport. That is it! I would love to see a system in place to grade coaches. This would end a lot of the BS that we see in the industry.
Through education, companies like EliteFTS and MDUSA can teach coaches scientific approaches towards reaching goals. We can open coaches up to the athletes that we coach, so that they can see the ways that top athletes actually train. This is the way that we give back to an industry that has given us so much. Thanks EliteFTS for having us. Thank you MuscleDriver USA for giving me a platform to teach others about my beloved Barbell.
Next time, I will tell you all about our visit to the mysterious Westside Barbell Club. It was amazing seeing my old friend and coach Louie Simmons. Lisa Strump got to see the real powerlifting world, and I think that she liked it in a sick kind of way. lol
Look guys join our online Mash Mafia Team! We are just a bunch of athletes wanting to reach our own specific goals. Some of these guys and gals are weightlifters, powerlifters, CrossFitters, and some are just trying to get jacked. Go to www.MashElite.com/join-the-online-team/.
If you want to join the best Online Teams in America, Click on the Links Below:
Online Coaching with Coach Mash
This week we released the Online GridStyle Team, and it is awesome! Come get a program that is tailored to your own genetics to make your strengths stronger while eliminating all weaknesses! Check it out:
My Learn 2 Lift Seminar Series kicks off again next weekend. I will be at CrossFit Protocol in Alabama. Go to www.MashElite.com/seminars/ to sign up!