Check out one of the Online Teams:
• Mash Mafia Bronze
• Mash Mafia Silver
• Mash Mafia Gold
• Eat What You Want
• Eat and Lift What You Want
Check them out here: ⇒ Mash Mafia Online Teams
===============================================
World Team Camp
I believe that USA Weightlifting has hit a homerun with the World Team Camp. It was an optional camp, but for me it was a chance to coach two of our team members that are mainly remote right now. I wasn't sure what to expect. Last year I visited the Olympic Training Center for the Junior World camp, and the experience wasn't that exciting nor did it produce the results that I was hoping for.
Since moving to a decentralized model, USA Weightlifting has started these camps at different regional centers. This one is at the Rogue Center in Columbus, OH. All that I can say is that this experience has been amazing so far. The energy is through the roof. Pyrros Dimas and Mike Gattone are doing a great job coaching and organizing the event.
Pyrros is doing a great job coaching, but there is something else that he brings to the table. His mindset is something that America has needed for a long time. He can look deep into someone and see a potential that the athlete can't quite grasp. Yesterday athletes all over the room were hitting personal records. Both of Team Mash Mafia's athletes Brian Reisenauer and Jordan Cantrell hit lifetime personal records in the snatch and clean & jerk. Heck Brian unofficially broke the snatch American Record by 2kg, the Clean & Jerk American Record by 2kg, and the total American Record by 7kg. Here are the results of our two men:
Brian Reisenauer, 56kg
Snatch 114kg
Clean & Jerk 138kg
Total 252kg
Jordan Cantrell, 85kg
Snatch 156kg
Clean & Jerk 186kg
Total 342kg
Bringing all of these amazing athletes and putting them in the same room is a great idea on the part of USA Weightlifting. It was an optional camp, but I don't know why anyone would sit this out. This is how you get better. Too many coaches talk about the Russian Systems, Bulgarian Systems, and Chinese Systems as if they are coaching with some magical technique or program that transforms the athletes into world champions. I am sure that they have excellent coaches, but that is not the reason that they are hitting big numbers. They are smashing world records because they are in a room filled with monsters trying to out lift one another. I can't understand how coaches don't see that.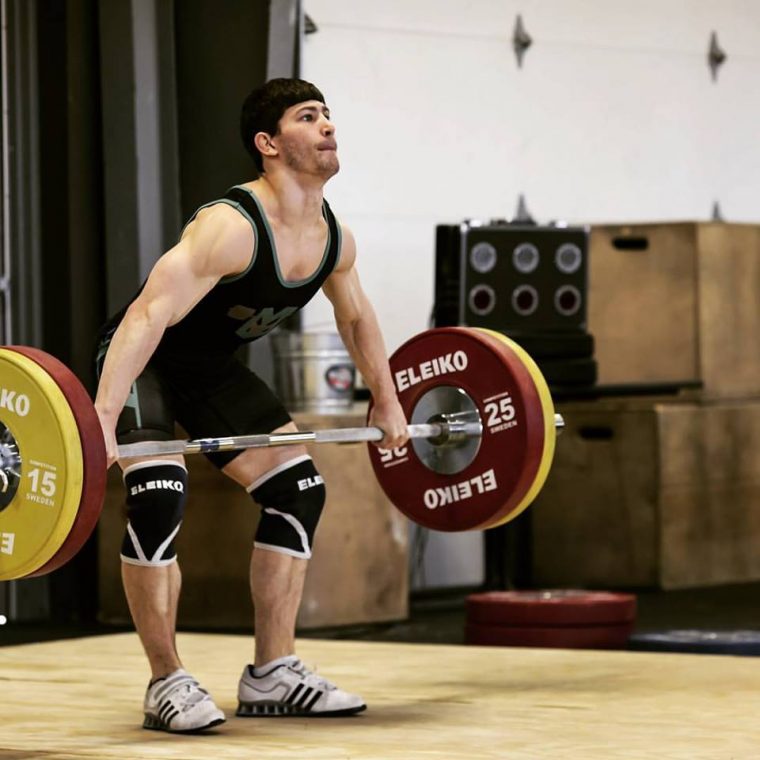 I have to admit that the culture at the Olympic Training Center wasn't that exciting. When we went out to Colorado Springs last year, all of my boys agreed that the atmosphere was better in our own gym. That wasn't the case with this Senior World Team Camp. I am sure that it has a lot to do with having a three-time Gold Medalist, Pyrros Dimas running the room. However I have to give credit to the athletes because this group of men and women has really bonded in quick fashion. Everyone is cheering each other on, and everyone seems to really enjoy each other. I know that I have really enjoyed hanging out with the team and getting to know the athletes.
I hope that USA Weightlifting has more of these camps to bring our top athletes together. The only thing that I would have changed about this camp would be to have made it longer. If we had a week or two to train together, I think that a lot of good work could be done. However I will take the weekend that we just had. I think that this decentralized structure can really work well to the benefit of everyone. As we perfect this camp process, I think that a lot of athletes will push each other right to the top in the world.
Competition is one of the main keys to becoming a champion. That's the one absolute that I am confident in stating. I watched it happen yesterday with Wes Kitts snatching 180kg. I have never seen an American under the super heavyweight class snatch that much weight. Then I watched him Clean & Jerk 215kg to total 395kg. Once again there hasn't been a 105kg athlete come close to that number in America. Today Ian Wilson is going to going after those numbers, and he is totally capable of hitting them. This group of 105s is going to push each other right onto the medal stand because they are not afraid of competition. For once in America this group isn't only unafraid of competition, but their minds aren't limited with certain numbers.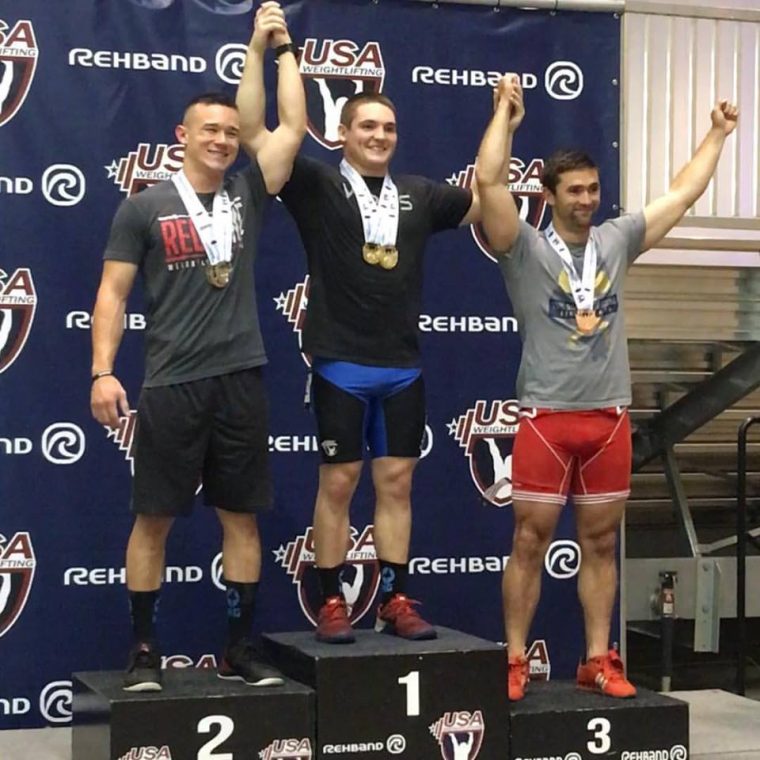 These guys can actually conceive world records in their minds, and that is the toughest battle that most athletes face. For some reason some arbitrary number gets stuck in most athlete's minds as a weight that is too heavy or too challenging. When an athlete sets a low ceiling in the minds, it makes the job of reaching that ceiling even harder. This has been the problem with USA Weightlifting for the longest time. Those ceilings need to disappear, and they are disappearing. It was incredible talking to lifters that weren't talking about the American Records. Last night I got to talk to weightlifters discussing World Records. It was music to my ears.
Maybe it was the older guys watching Harrison Maurus and CJ Cummings break those Youth World Records this year that has allowed them to see that Americans can break World Records too. Maybe it's a new group of coaches that have higher expectations. Harrison is at this camp crushing his personal records right and left, so I know that his amazing coach Kevin Simons is preparing him to end his youth career big at the Senior World Championships. I have a feeling that we are going to see some more World Records.
Whatever it is, the culture is changing in America. I am thankful to be a small part in this sport. I want to end this article with a huge thanks to USA Weightlifting for making such huge strides in the last few years. Phil Andrews is definitely the leader that we needed. Thanks to Pyrros Dimas, Mike Gattone, and the entire USA Weightlifting Staff for this massively successful World Team Camp. I am pumped for Anaheim.
================================================
Check out one of our Eleven E-Books:
• "Squat Every Day" (High Frequency Squat Programming)
• "Eat What You Want" (Nutrition, Macros, and a built-in Macro Calculator
• "Squat Every Day 2" (Part 2 of High Frequency Squat Programming)
• "No Weaknesses" (Defeat Muscular Imbalances crush the Recovery Game)
• "Mash Program Sampler" (Athletic Performance, Oly, Powerlifting, and Functional Programming)
• "Mash Program Sampler 2 (8 More 12-week Programs)
• "The Mash Blueprint for Program Design" (Learn all about Programming)
• "Performance Zone" (Defeat all Mental Roadblocks)
• "Train Stupid"(Programming and Philosophy of Nathan Damron)
• "MashJacked" (Hypertrophy for Performance and Aesthetics)
• "Conjugate: Westside Inspired Weightlifting"
• "Time to Compete" (Ultimate Competition Book for Powerlifting, Weightlifting, and SuperTotal)
Check them out here: ⇒ Mash Elite E-Books