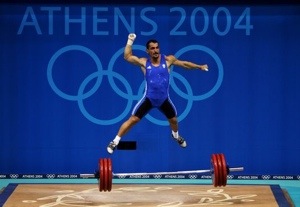 11/5/13
P. Snatch 106k/233lbs/1
P. Clean & J 140/308lbs/1&1
Scuba and I are tapering for the Attitude Nation Weightlifting Meet this weekend, so I kept this one short and sweet. The other MashMafia Members killed it in the OH Squats and Jerks. Everyone set PRs! Right now Tuesdays are for assistance exercises to strengthen some of weak spots of my team.
Here's a video of some of the highlights:
For any questions regarding Learn 2 Lift Seminars or Online Coaching, go to:
www.MashElitePerformance.com
Or if you are interested in hosting a Learn 2 Lift Seminar on the topics of Olympic Weightlifting, Powerlifting, or Athletic Performance, email me at:
Travis.Mash@MashElitePerformance.com