Before getting some insight on Strength Cycles, check out what we have going for 2016. Join the all-new Mash Mafia Online Team! Weightlifting, Powerlifting, Bodybuilding, or whatever you want! Check it out here:
>>>Check out the Mash Mafia Online Team<<<
Check out the "Mash Squat Every Day" E-Book right here:
>>>Mash Squat Every Day E-Book<<<
5-Week General Strength and Hypertrophy Block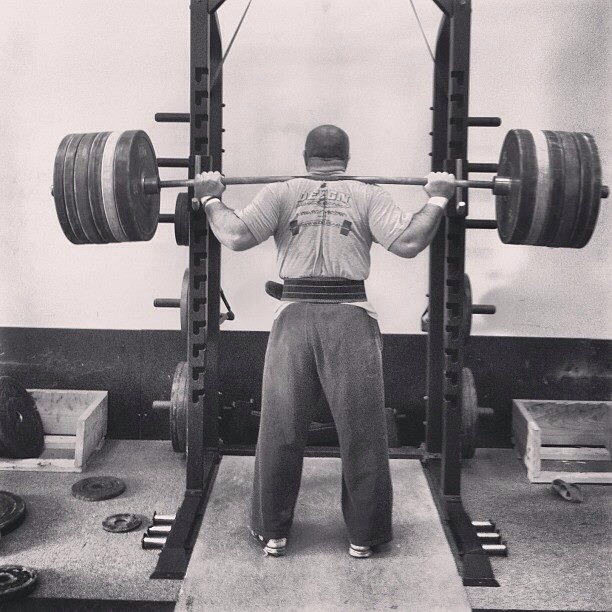 Athletes need to find times throughout the year to focus on some general strength. Below is a five-week workout that focuses on improving pulling, pressing, leg strength, and overall core stability. This could also be considered a hypertrophy phase as another goal is adding muscle mass.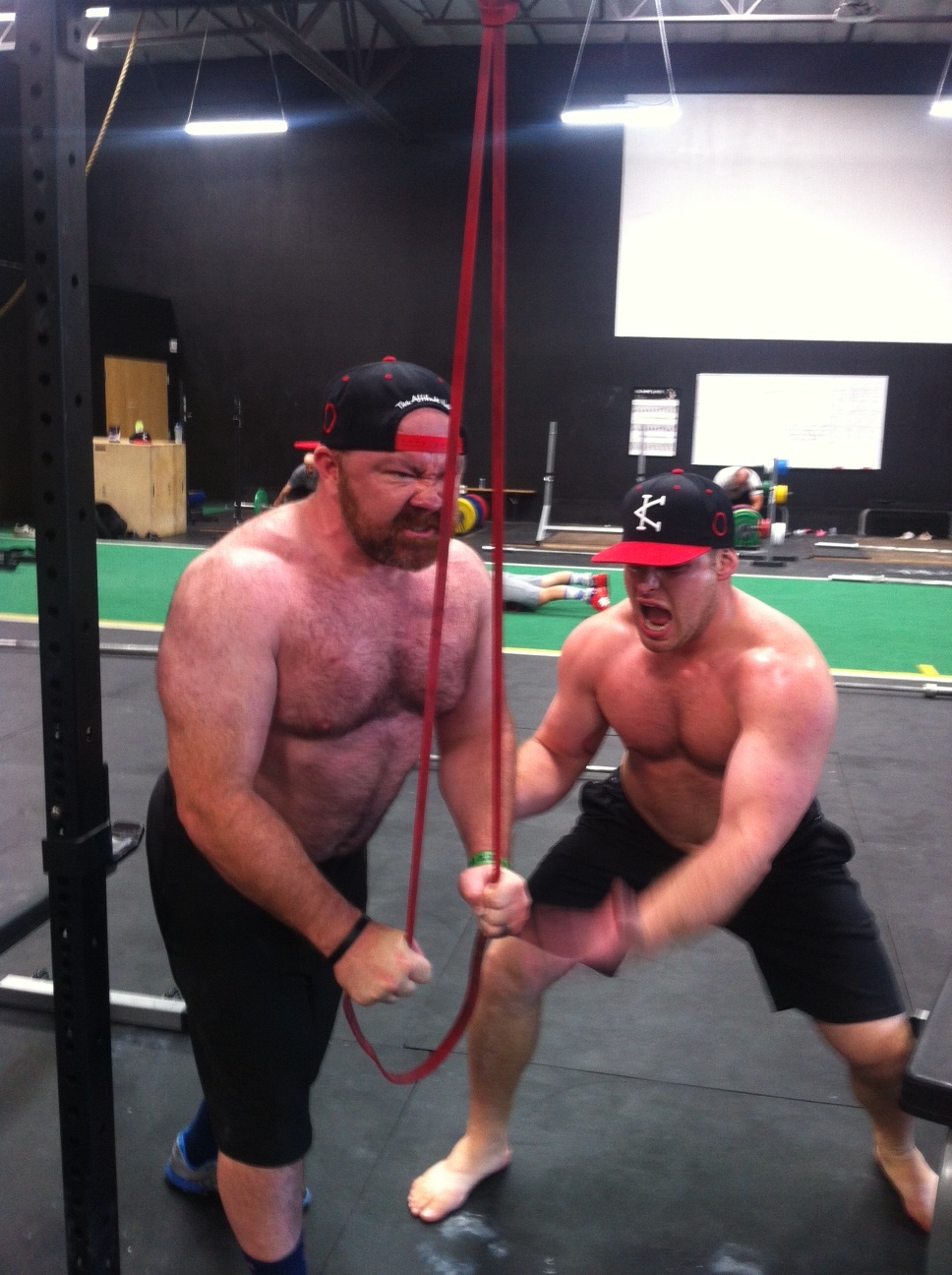 Hypertrophy (increase size of muscle mass) is still the number one determining factor in strength gains. That's why it is important to take some time throughout the year focus on adding some muscle.
There is still some focus on the Olympic lifts. However, I recommend not pushing to an all out max or rep max in those movements. There are two reasons for this:
1. You probably won't hit the numbers in the Snatch and Clean & Jerk that you are used to during this phase, so give yourself a mental break.
2. Save your energy and focus on the absolute strength exercises like squats, pulls, and presses.
I recommend stopping on the snatch and clean & jerk one to two sets early. Example:
In the Power Snatch from Blocks, you might be capable of 100k/220lb for a 3 rep max. During this phase, I recommend stopping at 90k. I recommend the same philosophy during the complexes on day 5.
Enjoy this 5-week general strength/hypertrophy block. This will add some quality muscle and strength that you will need to PR throughout the year. All of my guys have just come off a general strength phase, and all of them are on fire right now.
It works! Have fun!
Week 1-4
Day 1 Week 1
Back Squat with Belt 8RM, then -10% for 2×8
Power Snatch from Blocks 3RM, then -10% for 2×3
Axle Bar Deadlifts 5RM, then -10% for 2×5
Elevated Hip Thrusts with band around knees 8RM, then -10% for 2×8
Upper Muscular Imbalance Work 1 1a. Weighted Push-Ups 3×10
1b. Bentover Rows 3×10
1c. Swinging KB Rows 3×10
Conditioning
200M Lunges BW Only
Day 2
Front Squat with Belt 5RM(1st rep paused 1 sec), then -10% for 2×5 not paused
Power Clean from Blocks 3RM, then -10% for 2×3
Clean High Pulls 3×8
Core Muscular Imbalance 1
Day 3
High Bar Back Squat with Belt 5RM(1st rep paused 1 sec), then -10% for 2×5 not paused
Push Presses 8RM, then -10% for 2×8
No Hook Clean Deadlifts 5RM, then -10% for 2×5
GHDs 3×8
Upper Muscular Imbalance 2
Day 4
Front Squat with Belt 1RM, then -20% for 3×3
Muscle Snatch 5RM, then -10% for 5
Core Muscular Imbalance 2
Optional Cardio, GPP, HIIT Sled Drags
70lb Forwards 25 yards x 4
70lbs Backwards 25 yards x 4
Day 5
Back Squat without Belt 3RM with 50lb of Chain 1st rep paused 3 sec, then -10% for 2×3 not paused
Snatch Max Effort Pull to kneex2, High Pull, Snatch, & 2 OH Squats max, then -10% for 1 set
Clean & Jerk Max Effort Clean Pull to kneex2, Clean pull, Clean, 2 Front Squats, & Jerk max, then -15% for 1 set
Core Muscular Imbalance 3
Day 6
Strict Presses 5RM, then -10% for 2×5
Snatch Grip Push Presses 5RM, then -10% for 2×5
Deadlifts from 2″ Deficit 5RM, then -10% for 2×5
Unilateral RDLs 3x8ea
Lunges 200-400m
Week 1-4
Day 1 Week 2
Back Squat with Belt 8RM, then -10% for 2×8
Power Snatch from Blocks 3RM, then -10% for 2×3
Axle Bar Deadlifts 5RM, then -10% for 2×5
Elevated Hip Thrusts with band around knees 8RM, then -10% for 2×8
Upper Muscular Imbalance Work 1 1a. Weighted Push-Ups 3×10
1b. Bentover Rows 3×10
1c. Swinging KB Rows 3×10
Conditioning
200M Lunges BW Only
Day 2
Front Squat with Belt 5RM(1st rep paused 1 sec), then -10% for 2×5 not paused
Power Clean from Blocks 3RM, then -10% for 2×3
Clean High Pulls 3×8
Core Muscular Imbalance 1
Day 3
High Bar Back Squat with Belt 5RM(1st rep paused 1 sec), then -10% for 2×5 not paused
Push Presses 8RM, then -10% for 2×8
No Hook Clean Deadlifts 5RM, then -10% for 2×5
GHDs 3×8
Upper Muscular Imbalance 2
Day 4
Front Squat with Belt 1RM, then -20% for 3×3
Muscle Snatch 5RM, then -10% for 5
Core Muscular Imbalance 2
Optional Cardio, GPP, HIIT Sled Drags
70lb Forwards 25 yards x 4
70lbs Backwards 25 yards x 4
Day 5
Back Squat without Belt 3RM with 50lb of Chain 1st rep paused 3 sec, then -10% for 2×3 not paused
Snatch Max Effort Pull to kneex2, High Pull, Snatch, & 2 OH Squats max, then -10% for 1 set
Clean & Jerk Max Effort Clean Pull to kneex2, Clean pull, Clean, 2 Front Squats, & Jerk max, then -15% for 1 set
Core Muscular Imbalance 3
Day 6
Strict Presses 5RM, then -10% for 2×5
Snatch Grip Push Presses 5RM, then -10% for 2×5
Deadlifts from 2″ Deficit 5RM, then -10% for 2×5
Unilateral RDLs 3x8ea
Lunges 200-400m
Day 1 Week 3
Back Squat with Belt 5RM, then -10% for 2×5
Snatch from Blocks 3RM, then -10% for 2×3
Axle Bar Deadlifts 3RM, then -10% for 2×3
Elevated Hip Thrusts with band around knees 5RM, then -10% for 2×5
Upper Muscular Imbalance Work 1 1a. Weighted Push-Ups 3×5
1b. Bentover Rows 3×5
1c. Swinging KB Rows 3×10
Conditioning
300M Lunges BW Only
Day 2
Front Squat with Belt 3RM(1st rep paused 3 sec), then -10% for 2×3 not paused
Clean from Blocks 3RM, then -10% for 2×3
Clean High Pulls 3×5
Core Muscular Imbalance 1 For Timed Events when you can carry 45 seconds x 3 sets move up in weight
Optional Cardio, GPP, HIIT
Day 3
High Bar Back Squat with Belt 3RM(1st rep paused 3 sec), then -10% for 2×3 not paused
Push Presses 5RM, then -10% for 2×5
No Hook Clean Deadlifts 3RM, then -10% for 2×3
GHDs 3×8
Day 4
Front Squat with Belt 1RM, then -20% for 2×3
Muscle Snatch 3RM, then -10% for 3
Core Muscular Imbalance 2 For Timed Events when you can carry 45 seconds x 3 sets move up in weight
Optional Cardio, GPP, HIIT Sled Drags
70lb Forwards 25 yards x 4
70lbs Backwards 25 yards x 4
Day 5
Back Squat without Belt 3RM with 50lb of Chain 1st rep paused 3 sec, then -10% for 2×3 not paused
Snatch Max Effort High Pull, Snatch, & 2 OH Squats max, then -10% for 1 set
Clean & Jerk Max Effort Clean pull, Clean, Front Squat, & Jerk max, then -15% for 1 set
Core Muscular Imbalance 3 For Timed Events when you can carry 45 seconds x 3 sets move up in weight
Day 6
Strict Presses 3RM, then -10% for 2×3
Snatch Grip Push Presses 3RM, then -10% for 2×3
Deadlifts from 2″ Deficit 3RM, then -10% for 2×3
RDLs 3×8
Lunges 200-400m
Day 1 Week 4
Back Squat with Belt 5RM, then -10% for 2×5
Snatch from Blocks 3RM, then -10% for 2×3
Axle Bar Deadlifts 3RM, then -10% for 2×3
Elevated Hip Thrusts with band around knees 5RM, then -10% for 2×5
Upper Muscular Imbalance Work 1 1a. Weighted Push-Ups 3×5
1b. Bentover Rows 3×5
1c. Swinging KB Rows 3×10
Conditioning
300M Lunges BW Only
Day 2
Front Squat with Belt 3RM(1st rep paused 1 sec), then -10% for 2×3 not paused
Clean from Blocks 3RM, then -10% for 2×3
Clean High Pulls 3×5
Core Muscular Imbalance 1
Optional Cardio, GPP, HIIT
Day 3
High Bar Back Squat with Belt 3RM(1st rep paused 1 sec), then -10% for 2×3 not paused
Push Presses 5RM, then -10% for 2×5
No Hook Clean Deadlifts 3RM, then -10% for 2×3
GHDs 3×8
Day 4
Front Squat with Belt 1RM, then -20% for 3×3
Muscle Snatch 3RM, then -10% for 3
Core Muscular Imbalance 2
Optional Cardio, GPP, HIIT Sled Drags
70lb Forwards 25 yards x 4
70lbs Backwards 25 yards x 4
Day 5
Back Squat without Belt 3RM with 50lb of Chain 1st rep paused 3 sec, then -10% for 2×3 not paused
Snatch Max Effort Pull to kneex2, Snatch, & 1 OH Squat max, then -10% for 1 set
Clean & Jerk Max Effort Clean Pull to kneex2, Clean, Front Squat, & Jerk max, then -15% for 1 set
Core Muscular Imbalance 3
Day 6
Strict Presses 3RM, then -10% for 2×3
Snatch Grip Push Presses 3RM, then -10% for 2×3
Deadlifts from 2″ Deficit 3RM, then -10% for 2×3
RDLs 3×8
Lunges 200-400m
Day 1 Week 5
Back Squat with Belt 5RM, then -10% for 5
Snatch from Blocks 3RM
Axle Bar Deadlifts 3RM
Elevated Hip Thrusts with band around knees 5RM, then -10% for 2×5
Upper Muscular Imbalance Work 1 1a. Weighted Push-Ups 3×5
1b. Bentover Rows 3×5
1c. Swinging KB Rows 3×10
Conditioning
300M Lunges BW Only
Day 2
Front Squat with Belt 3RM(1st rep paused 1 sec), then -10% for 3 not paused
Clean from Blocks 3RM
Clean High Pulls 3×5
Core Muscular Imbalance 1
Optional Cardio, GPP, HIIT
Day 3
High Bar Back Squat with Belt 3RM(1st rep paused 1 sec), then -10% for 3 not paused
Push Presses 5RM
No Hook Clean Deadlifts 3RM, then -10% for 3
GHDs 3×8
Day 4
Front Squat with Belt 1RM, then -20% for 3
Muscle Snatch 1RM
Core Muscular Imbalance 2
Optional Cardio, GPP, HIIT Sled Drags
70lb Forwards 25 yards x 4
70lbs Backwards 25 yards x 4
Day 5
Back Squat without Belt 3RM no chains and not paused
Snatch Max Effort High Pull & Snatch max
Clean & Jerk Max Effort Clean pull to Clean & Jerk Max
Core Muscular Imbalance 3
Day 6
Strict Presses 3RM, then -10% for 2×3
Snatch Grip Push Presses 1RM
Deadlifts from 2″ Deficit 1RM, then -20% for 3
RDLs 3×8
Lunges 200-400m